Five Coins That Could Suffer A Liquidity Crisis As Binance Restricts US Access
DEX solutions will have to be robust to support these coins.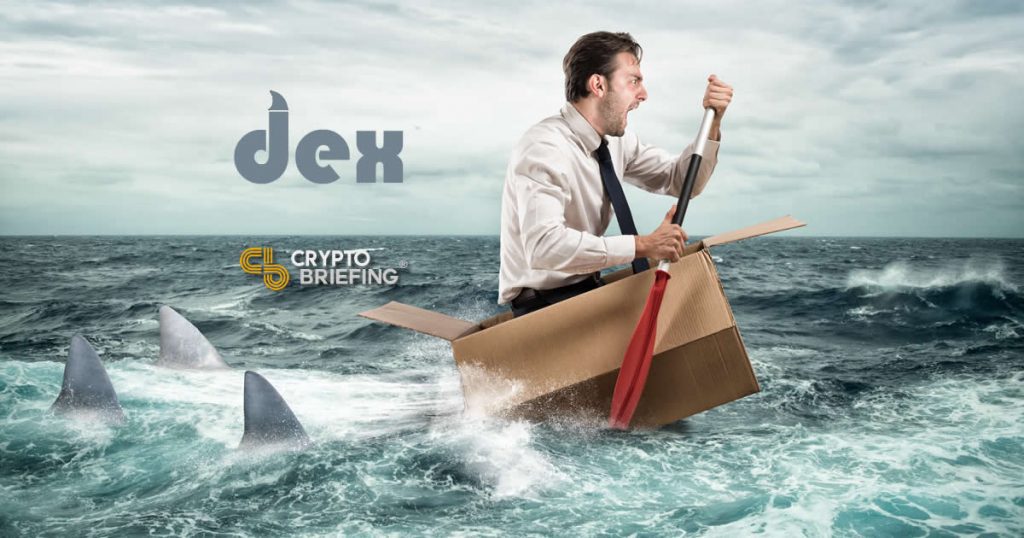 We have written several articles outlining one main thesis: Americans' altcoin trading options are dwindling and they may need to find decentralized, uncensorable exchanges to meet their altcoin liquidity needs after Binance restricts their trading access on September 12th.
Now we're taking a look at the coins that could be at risk of a liquidity crisis this fall.
These coins will depend on decentralized exchanges to meet the liquidity needs of their investors. (For more on this, check our DEX articles here.)
We examined the top-150 coins on CoinMarketCap to analyze their trading volume, available pairs, and total number of listed exchanges. In the end, we identified five popular coins that could be at risk of a price crash over the course of the next two months due to lack of liquidity for American investors.
The hypothesis concerning thes risk of a price crash is based on three main assumptions:
American coin holders want to sell their tokens before Binance restricts their access

International holders want to mitigate their risk of a crash and transfer their value into BTC

Current DEX solutions offer American holders fewer liquid options to buy specific altcoins
---
The coins with higher risk were coins whose volume is heavily dependent on Binance (or other exchanges that are geofencing off American users). We noted in a previous article that American investors made up 15% of Binance's users.
HOT: 30% of the coin's volume comes from Binance and that is the only exchange included in Messari's "Real 10" volume calculation that Holo is listed on. Holo also trades on IDEX and Switcheo, which could be excellent alternatives for Americans. There are other centralized exchanges that show large HOT trading volume, but many of these are known for wash trading and might pose a counterparty risk to Americans.
DENT: 60% of the coin's volume comes from Binance and Bittrex. They are not listed on any other exchanges included in the Real 10. Dent also has large volume coming from Korea on Upbit, but is also listed on Radar Relay and KuCoin – these are ways Americans could trade the coin in the fall.
XVG: 75% of volume comes from Binance and Bittrex. 10% of volume comes from the centralized exchange HitBTC, which Americans can access, but DEX volume is almost non-existent for Verge.
RDD: 65% of volume comes from Bittrex. American options are very slim here… After Bittrex, 30% of the volume comes from Upbit, which geofences Americans, and there are no other reputable centralized options. It is expected that DEX options will have to emerge over time.
FCT: 75% of volume comes from 2 BTC pairs on Bittrex and Poloniex. Much like RDD, Factom trading options are severely limited beyond Bittrex and Poloniex, so American investors beware. The coin is actually only listed on 6 exchanges, and inaccessible exchanges account for 99.5% of the trading volume: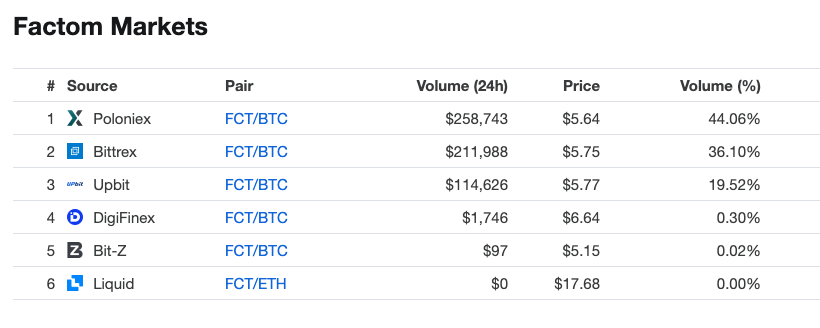 We expect investors in these coins to transfer portions of their trading volumes to the decentralized exchanges outlined in this article in the fall.
Geofencing American investors is one of the first steps toward convincing our industry that decentralized exchanges with linked liquidity pools need to become the norm. U.S. investors are committed to having the same speed, throughput, and even leverage capabilities that they currently enjoy from exchanges like Binance and BitMEX – but in uncensorable, non custodial formats.
According to Delphi Digital, total DEX trade volume has been on the rise since the beginning of 2019. Liquidity is a bit of a chicken and egg problem as well; once we see more liquidity, we will see more users, and DEXs could become more and more useful. Binance's ban on American customers, even if it builds a regulated version of its platform in the USA as planned, might push our industry in the right direction.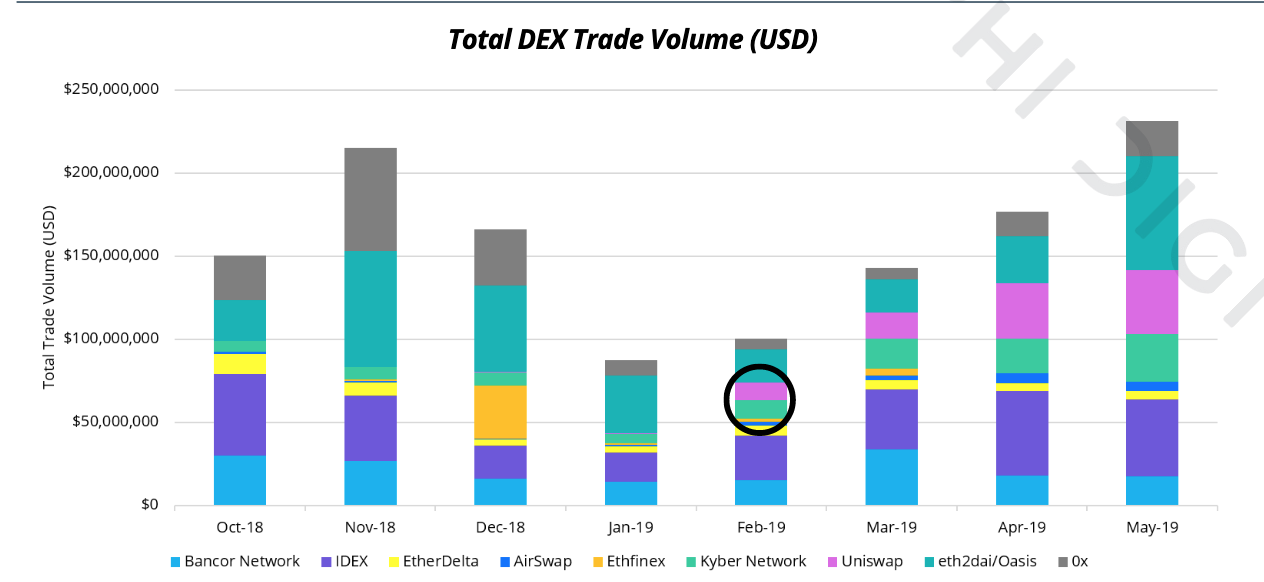 While there is no precedent that suggests any of the coins listed above are about to suffer a liquidity crisis, and we are not exploring fundamental weaknesses or strengths in this hypothesis, a serious drop in liquidity may well mean that holders of the coins mentioned above might want to think strategically about their holdings leading up to the Fall.
And by Fall, we mean Autumn. We hope.