European Union May Ban Anonymous Crypto Transfers
The regulatory plan would apply to services across the entire crypto sector.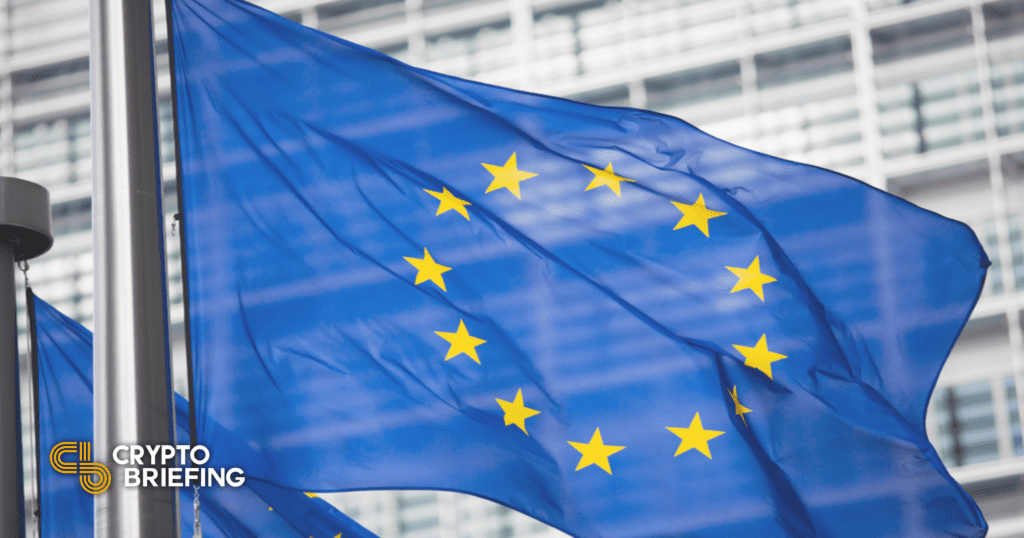 The European Union has proposed a ban on anonymous transactions that could affect cryptocurrency services by 2024.
EU Announces Upcoming Rules
In a new publication, the European Union wrote that "EU AML/CFT rules will apply fully to cryptocurrencies: all Crypto Asset Service Providers will have to apply EU rules, to stop cryptocurrencies [from being used] to launder money."
Under the proposal, companies that process cryptocurrency transactions must record customer names and information.
The plan would see the EU create a central authority called the EU AML Authority (AMLA), which would unify rules across the financial industry and "close loopholes" for criminal activity.
In a related statement on Twitter, Commissioner Mairead McGuinness called cryptocurrency "one of the newest ways to launder money" and stated that these rules will apply to the entire crypto sector. "We will ban anonymous crypto wallets and make sure that crypto-asset transfers are traceable," she concluded.
Will All Crypto Wallets Be Affected?
Though many headlines imply that the rule would affect all cryptocurrency wallets, it seems the rule would only affect custodial wallet provides such as exchanges and web wallets—that is, services that manage cryptocurrency on behalf of users.
It is unlikely that the policy can be enforced against non-custodial wallets, including the official wallets used by many crypto projects.
The United States has attempted to create similar regulation which would add surveillance rules for wallet providers. However, those plans were suspended when President Biden took office in January.
Disclaimer: At the time of writing this author held less than $75 of Bitcoin, Ethereum, and altcoins.