Ex-CFTC Officer Becomes Partner at a16z Crypto
Brian Quintenz will advise Andreessen Horowitz in its crypto investments.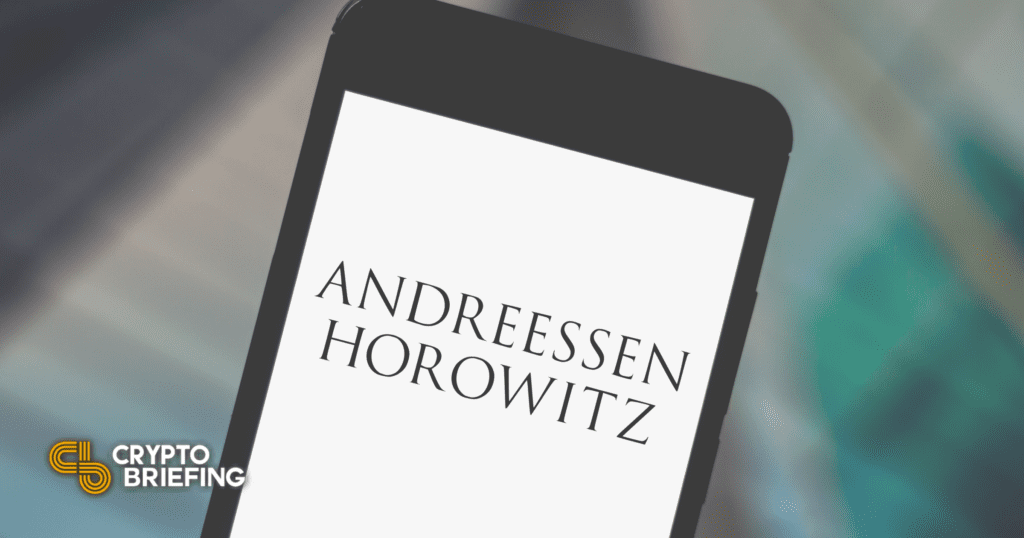 Brian Quintenz, a former CFTC commissioner has joined the crypto investment team at Andreessen Horowitz as an advisory partner.
A16z Crypto Hires New Advisor
Andreessen Horowitz (a16z) has announced a new advisory partner for its crypto investment team–Brian Quintenz, a former Commissioner for the Commodity Futures Trading Commission (CFTC).
The CFTC is one of the leading financial regulators in the U.S., and is responsible for regulating non-security commodities and derivatives.
According to a16z, the latest hiring is part of a larger effort to ensure the company has support in place for policy and regulatory matters.
In recent years, a16z, which is considered one of the most influential venture firms in the world, has made several investments in the cryptocurrency and decentralized finance space. In June of this year, it announced a new $2.2 billion crypto fund.
Bringing onboard a former CFTC commissioner will allow a16z to better navigate the emerging regulatory challenges in the U.S. crypto scene.
During his CFTC term from 2017 to 2020, Quintenz oversaw the first fully-regulated Bitcoin and Ethereum derivative contracts in the U.S. He also led CFTC's Technology Advisory Committee and deliberated on various crypto policy discussions.
Commenting on Quintenz's appointment as an advisory partner, the a16z team noted:
"He understands both how crypto technology works and how the CFTC thinks about the issue. His ability to translate between the two will be central to the success of a16z's Crypto policy program and our portfolio companies."
The hiring comes at a time when U.S. financial regulators are considering regulating the fast-growing cryptocurrency sector.
Just last week, it was reported that the SEC is investigating the decentralized exchange Uniswap, which is one of a16z's most notable investments. The firm has also invested in Solana, a network that hosts various decentralized derivatives trading protocols.