Fantom ICO Preview High Performance Blockchain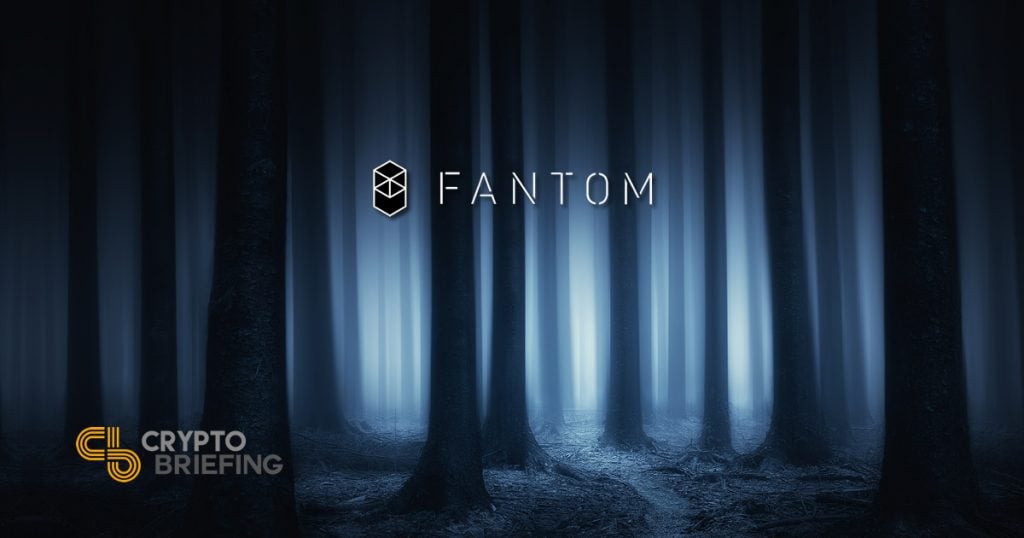 The Fantom ICO offers a DAG-based blockchain protocol for higher speed and infinite scalability. The proposed transactions per second (TPS) on Fantom? 300k TPS.
Fantom have set the bar high and aim to be the first platform to disrupt the existing payments and supply-chain management paradigm. With a value proposition that focuses on reducing costs, increasing transparency and executing hundreds of thousands of transactions per second, their ICO team sees a use case for their product in a multitude of sectors including food technology, telecom, banking, electricity and real estate.
Fantom ICO Concept
The actual architecture is divided into three layers. The bottom layer is called the OPERA Core Layer and is responsible for creating events and maintaining consensus across all nodes via the Lachesis Protocol.
As more nodes participate in the network, the processing capability increases as well. The middle layer is called the OPERA Ware Layer, which executes functions such as payments, issuing rewards, incentives, and "story data". The top layer is called the OPERA Application Layer, and will provide publicly available Application Programming Interfaces (APIs) for applications to utilize the middle layer.
One particular aspect of note is what Fantom refer to as the "story data". While Ethereum has a limited capability of tracking past transactions, Fantom solves this issue by leveraging story data, which allows all past transactions to tracked based on the root hash value called the "Story Root". The team propose this aspect of the platform offers an advantage for use cases like supply-chain management.
Fantom ICO Leadership
Dr. Ahn Byung Ik is the CEO of the FANTOM Foundation. He holds a Ph.D in computer science from Yonsei University and is president of the Korea Food-Tech Association. Dr. Ahn's previous success with startups is impressive. In 1998, he founded a location based service company called Point-I and sold the business after the IPO, Again, in 2010, Dr. Ahn founded food-tech platform SikSin (like Korean Yelp) which according to Google Play has reached 1 million+ downloads.
Fantom ICO Progress Signals
Fantom have laid out a plan for capturing their initial target market. The website lists as a partner the South Korea Food-Tech Association, which includes the top 90 leading companies in the 200 billion USD food market in South Korea. As mentioned above, CEO Dr. Ahn also serves as President of this association.
With Dr. Ahn's extensive background in both the food and technology sectors, Fantom plan to start building their ecosystem with dApps for food reservations, delivery services, and supply-chain management. The sales team will also promote the product to retailers and street vendors as an cheaper alternative to the transaction fees incurred by regular payment systems. We are keen to learn more about this particular aspect of their scaling strategy.
According to the roadmap, the testtnet launch is planned for Q4 2018. With competition from other DAG protocols like Hedera Hashgraph and Constellation, who both plan to have live testnets in 2018 as well, the pressure is on. Hedera Hashgraph also have taken aim at a higher TPS figure, which they purport to have already achieved. But until we see the proof from these projects ourselves and can evaluate their veracity, we regard each contender as viable as the other.
What's to Come for the Fantom ICO?
With the possibility of leveraging their regional advantage, Fantom have a shot at capturing their home market in South Korea before other solutions. The chances of this happening will become much clearer with the establishment of enterprise partners who can pilot the product with real use case scenarios.
We'll be watching out for the establishment of any such partnerships as a progress indicator. As a high-performance blockchain, we're also keen to have a look for ourselves at the backend which as an open-source project, should soon be available.
Learn more about the Fantom ICO from our Telegram Community by clicking here.
Today's Date: 5/7/18
Website: https://fantom.foundation/
White Paper: https://fantom.foundation/data/ExecutiveSummary.pdf
Additional Information: Whitelist will open around the second week of May. See https://t.me/fantom_english for more information.