Financial Advisors Want Spot Crypto ETFs But Suspect SEC Won't Budge: Report
A new Nasdaq survey found that spot crypto exchange-traded funds are hot in demand by most American financial advisors.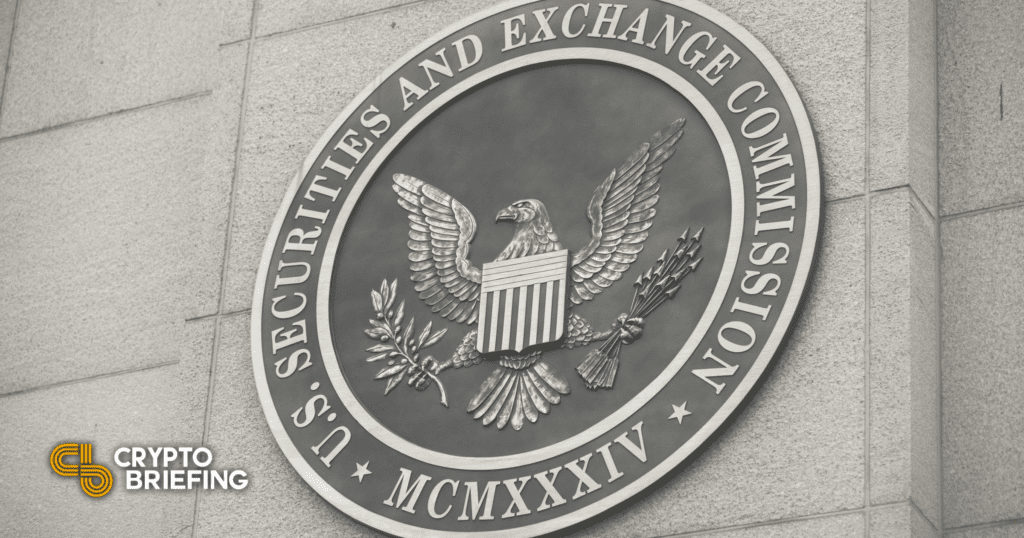 Key Takeaways
A new Nasdaq survey revealed that 72% of financial advisors would be more likely to invest in crypto if a spot crypto ETF were available in the U.S.
The report also showed that most advisors were bullish on crypto, with 86% saying they expected to increase their crypto allocation over the next 12 months.
The U.S. SEC has rejected all applications for a spot crypto exchange-traded product despite the demand.
Around 72% of financial advisors would invest more into crypto if crypto spot ETFs were available in the U.S, according to a new survey by the New York City-based stock exchange Nasdaq. Despite their bullish stance on crypto, advisors were not confident the Securities and Exchange Commission would approve such a product this year.
Financial Advisors Would Buy More Crypto if Spot ETFs Were Available
New data suggests that the absence of spot crypto ETFs could be what's standing between crypto and increased institutional adoption.
According to a Monday Nasdaq report, which surveyed 500 U.S.-based financial advisors who were either investing or considering investing in crypto, 72% of advisors would be more likely to invest in the asset class if a spot crypto ETF was available in the country. Unlike futures-based crypto ETFs, which track the price of the underlying assets using derivatives and must therefore roll their positions forward regularly, spot ETFs hold crypto directly and can hold their positions indefinitely.
Despite many tries by renowned institutions and financial management firms to launch spot or physical crypto exchange-traded products in the U.S., the Securities and Exchange Commission has so far rejected all such applications, citing immaturity and lack of consumer protection in the crypto market, among other reasons. To that point, Nasdaq's new report revealed that financial advisors weren't particularly optimistic about the U.S. seeing a spot crypto ETF any time soon. Only 38% of the surveyed advisors said that they think it is likely that the SEC would approve such a product by the end of the year, while 31% thought the opposite.
Interestingly, the report also showed that 86% of the advisors already investing in crypto expected to increase their allocations over the next 12 months, while 0% planned to decrease. Half of the same group said they were already using Bitcoin futures ETFs to invest their client's money, with a large majority of advisors showing proclivity towards index funds for broad crypto exposure. Commenting on the report in a press release, the head of digital asset index research at Nasdaq, Jake Rapaport said that financial advisors are "expressing strong interest" in crypto-related indices. He said:
"Over the last decade, financial advisors have been focused on shifting assets into index funds. As they incorporate digital assets into their investment strategies, they are expressing strong interest in a similar vehicle that can offer broad asset class exposure for their clients."
Finally, only about 10% of advisors surveyed reported being very knowledgeable about crypto, with only 9% saying they felt very confident in advising their clients on the subject. Compliance rules and restrictions were reported by advisors as the most significant hurdle to crypto investing.
Disclosure: At the time of writing, the author of this piece owned ETH and several other cryptocurrencies.