Fitness Guru Jillian Michaels Backs Cardano, Dogecoin
Michaels holds over $500,000 worth of cryptocurrency in the form of ADA and DOGE.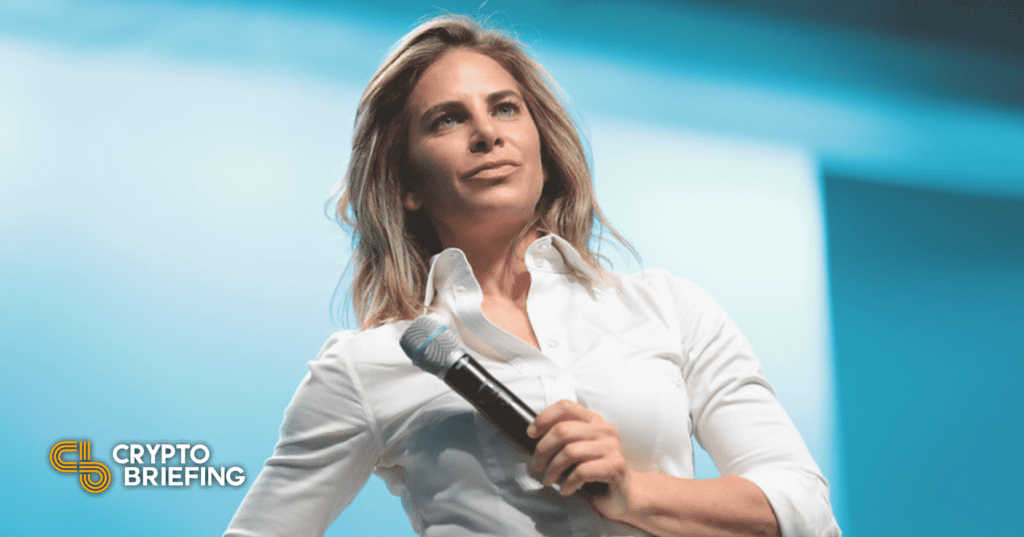 Key Takeaways
Celebrity fitness trainer Jillian Michaels disclosed her cryptocurrency investment on Twitter today.
Michaels says that she holds $500,000 of Cardano (ADA) and $10,000 worth of Dogecoin (DOGE).
Celebrity endorsements of cryptocurrency are on the rise.
Celebrity fitness trainer and TV personality Jillian Michaels revealed her cryptocurrency investment via Twitter today.
Michaels Holds Over $500,000 of Crypto
Michaels mentioned that she holds $10,000 worth of DOGE and has staked $500,000 worth of ADA on the Cardano blockchain.
I don't hate doge – I threw 10k at it for fun. I threw 500k at Ada and staked it.

— Jillian Michaels (@JillianMichaels) May 19, 2021
She endorsed those cryptocurrencies in response to Shark Tank host Mark Cuban, who recently questioned the merits of Cardano and suggested the coin currently has limited commercial use. "Are you, personally, able to use ADA for anything?…That's the question I ask about all crypto," he recently stated on Twitter.
Instead, Cuban has repeatedly expressed support for Dogecoin and has even added it to the Dallas Mavericks store as a means of payment. Michaels has criticized his stance, stating that choosing "DOGE over ADA is like choosing a porn star over Sophia Lauren."
Nevertheless, Michaels herself previously indicated limited support for Dogecoin. She mentioned a "sizable" Dogecoin investment at the end of April, but did not disclose the amount of that investment beyond the fact that it had doubled in value.
I literally recently spent sizable amount of money on a crypto currency involving a dog in a meme – based off the advice of a 28 year old. And then… doubled by money. What is this life 🤯 #DogeDay

— Jillian Michaels (@JillianMichaels) April 20, 2021
Michaels is best known for her work on the reality TV series "The Biggest Loser" and various other series for NBC and CBS.
Cardano Remains a Top Five Coin
Both Cardano and Dogecoin have quickly gained value. Cardano has gained 3,000% year-to-date, putting it among the top five coins. Dogecoin has gained 15,700% year-to-date, putting it at #7.
Dogecoin has seen numerous endorsements from celebrities such as Tesla CEO Elon Musk, KISS frontman Gene Simmons, and rapper Snoop Dogg. It has also found significant commercial adoption: there are currently about 1,300 merchants that accept the DOGE cryptocurrency, according to Cryptwerk.
Meanwhile, Cardano has seen very little endorsement outside of the crypto industry. It is accepted at less than 200 stores, and Cardano creator Charles Hoskinson has insisted on reducing fees and ensuring security before ADA is widely used in payments.
If other celebrities in addition to Jillian Michaels endorse Cardano, that could help Cardano maintain its position until it gains traction.
Disclaimer: At the time of writing this author held less than $75 of Bitcoin, Ethereum, and altcoins.