Five Famous Investors Turning Bullish On Blockchain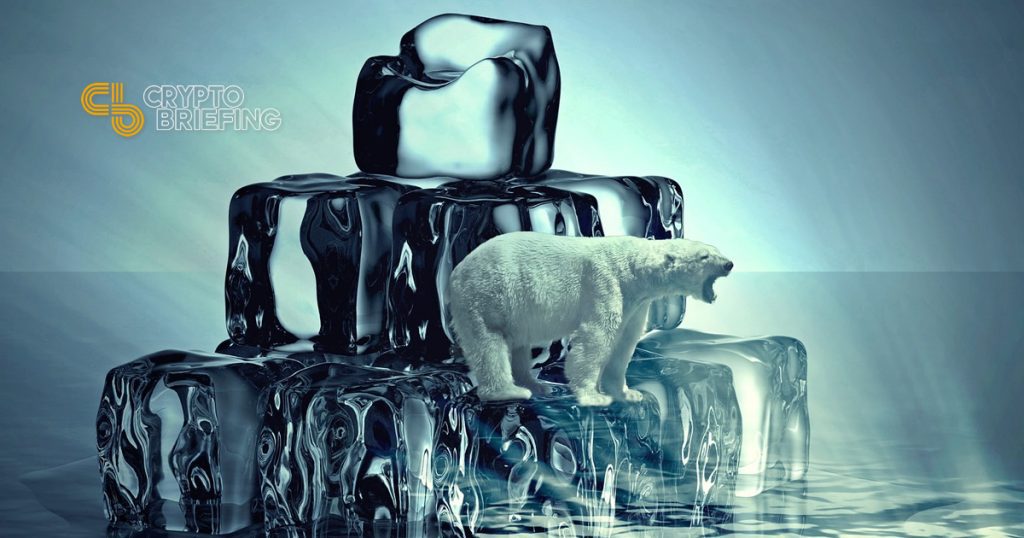 Depending on the narrative you buy into, the current market meltdown is either the result of whales manipulating the market to create better entry points, a normal market retracement, or fear of regulation driving prices lower as countries around the world grapple with the concept of crypto and enforce regulations.
As the bear market got even icier, those who bought the top are despaired, but the predators at the top of the food chains know exactly when to pounce. Banks and institutional money go where the profits are, and a number of high-profile investors changing or sharing their crypto bull stories suggests it's time to buy.
Despite the recent news that volatility has killed five Bitcoin hedge funds, some speculate that the current spate of regulation will be the key stepping stone for crypto to really take off, and that when institutional funds pour in it will send Bitcoin to the moon on a great tidal wave of corporate investment.
Let's have a look at five investors whose quiet endorsement of the industry is a positive sign for for future adoption.
The Man Who Broke the Bank of England
The man who once made a short sale of ten billion dollars worth of pound sterling, earning himself this illustrious title, is George Soros.
Surviving Nazi-occupied Hungary, and emigrating to England to form his own hedge fund, has given this nearly ninety year old finance magnate a discerning eye for investment.
He has been publicly dubious of Bitcoin. That is until recently, when despite statements back in January that Bitcoin "is used mostly for tax evasion and for the rulers in dictatorships to build a nest egg abroad," he is reported to have given his investment fund the green light for investing in crypto – though they have yet to make a bet on a specific project.
As a well-known supporter of liberal and progressive causes, it seems he is now opening his mind to one of the most ambitious of them all – cryptocurrency.
Billionaire Investor Jim Breyer
If there is one investor with his finger on the pulse of China, it is Jim Breyer – he sits on the board of Tsinghua University School of Economics and Management, the Chinese equivalent of Harvard.
China is fertile ground for investment, and Breyer, who has invested in over 40 companies including Facebook, has voiced his enthusiasm for Chinese project VeChain in a Quora post, remarking that:
"Just as China is ahead of the US in mobile payments and is investing heavily in artificial intelligence research, Chinese companies are not ignoring the immense potential of Blockchain technology."
However it is worth noting that just because he supports the company, it does not mean he owns any tokens.
Mobile Payment Maverick Jack Dorsey
A man acclaimed as one of the top 35 innovators in the world under the age of 35, but also the 4th worst CEO, Twitter and Square CEO Jack Dorsey is more bullish than most on Bitcoin, and has recently contributed to a $2.5 million seed round for Lightning Labs, a Bay Area startup focused on the Lightning Network, a protocol that forms an extra layer on cryptocurrencies like bitcoin. Dorsey said.
"The world ultimately will have a single currency, the internet will have a single currency. I personally believe that it will be bitcoin,"
He also supports bitcoin through his mobile payments company Square, which added support for Bitcoin last year. Let's hope it's a more profitable venture than Twitter, which finally had made some money in Q4 of 2017, after 12 years in the red…
The Crown Prince of Liechtenstein
Perhaps the most unlikely recent convert is Liechtenstein prince Alois Philipp Maria, who told CNBC that the digital economy was something to look forward to, and that investing in cryptocurrencies represented a way to "bolster the royal family's fortune, which, though it is sizeable now, was much reduced after World War II." Seems a little late… but the royals aren't renowned for innovation.
The Family with a Fortune the Size of America
The family at the forefront of every capitalist conspirators mind, the Rockefellers, whose venture capital firm Venrock, has been around since the late 1930s, have now teamed up with CoinFund, a Brooklyn-based cryptocurrency investor group, with the aim of helping entrepreneurs to build blockchain businesses.
This family are economic royalty, exercising immense power in banking and politics. Their interest in the space is promising, as families with such a level of affluence and influence have throughout history managed to profit from major innovations.