Former DeFi Builder Andre Cronje Thinks Crypto Needs Regulation
Cronje expressed his thoughts on crypto culture and regulation in a new blog post.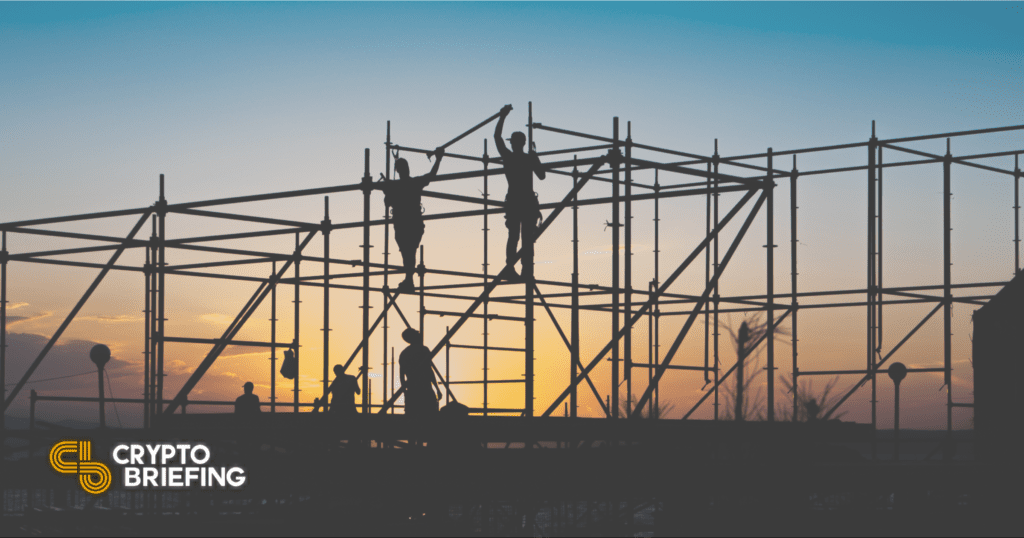 Key Takeaways
Andre Cronje has spoken out about the negative aspects of crypto culture in his latest blog post.
Cronje's impression of crypto culture is likely influenced by his experience launching the Solidly exchange in February.
Cronje said he now sees the "need, or even necessity" for regulation in the crypto space.
Andre Cronje has commented on crypto culture and advocated for more regulation in his first blog post after leaving the space in March.
Cronje Talks Regulation
One of the early founders of DeFi now believes the space needs regulating.
Yearn Finance founder Andre Cronje released a new blog post Monday, the first since he and his close partner Anton Nell announced they would be leaving the crypto space in early March.
In the post titled, "The rise and fall of crypto culture," Cronje contrasts the "crypto ethos" of self-sovereign rights, self custody, and self-empowerment that initially drew him to the space with the current "crypto culture." "I have long been vocal on my disdain of crypto culture," Cronje wrote, explaining how the culture surrounding blockchain and digital assets is, in his opinion, dominated by wealth, entitlement, enrichment, and ego. "Crypto culture has strangled crypto ethos," he proclaimed.
Cronje's impression of crypto culture is likely influenced by the reaction to his latest and last foray into the DeFi space. In February, Cronje teamed up with fellow DeFi builder Danielle Sestagalli to launch Solidly, an automated market maker protocol on Fantom. Solidly took two popular DeFi token mechanisms—vote-escrowed token locking and the (3,3) flywheel—and combined them in the experimental Solidly exchange.
The hype and excitement in the run-up to Solidly's release were palpable, leading to the total value locked in DeFi protocols on Fantom to hit an all-time high of $12.8 billion. Several DAOs formed with the sole purpose of farming Solidly's governance token in order to influence the exchange's reward token emissions and enrich their participants.
However, shortly after Solidly's launch, several problems emerged. Yield aggregators built on top of Solidly ran into issues when code errors caused the wrong liquidity pools to receive boosted emissions. Elsewhere, individual traders found ways to game the emissions, siphoning off millions worth of SOLID tokens. As a result, interest in the project waned and the SOLID token plummeted over 93% from its highs. Many users abandoned Solidly, not without first expressing their anger at Cronje and co. for the poor returns on their speculative bets.
It seems that as a result of Cronje's experience with Solidly, he now sees the "need, or even necessity" for regulation in the crypto space to protect investors from themselves. "It's like a child trying to stick their finger into an electric outlet, you stop them, before they can learn why they shouldn't. One day they will understand, but not today," he wrote.
In response to Cronje's apparent pivot towards regulation, several members of the crypto community have criticised his comments. One user who goes by DecentralStn on Twitter, posted that Cronje's view on regulation is a "classic case of sudden wealth syndrome," explaining that he believes Cronje is trying to protect the wealth he earned through DeFi by advocating for tighter regulation. Others have echoed similar sentiments, saying that they feel Cronje is only pushing for regulation after making millions himself in the unregulated DeFi space.
Cronje concluded his post on a more positive note, expressing his excitement for the future of the crypto space. While the post could hint at Cronje's possible return to DeFi and crypto, he ends by saying that he "won't step foot into the badlands again."
Disclosure: At the time of writing this piece, the author owned ETH, FTM, and several other cryptocurrencies.