Friday Fundbeat: Big Investments For Algorand Development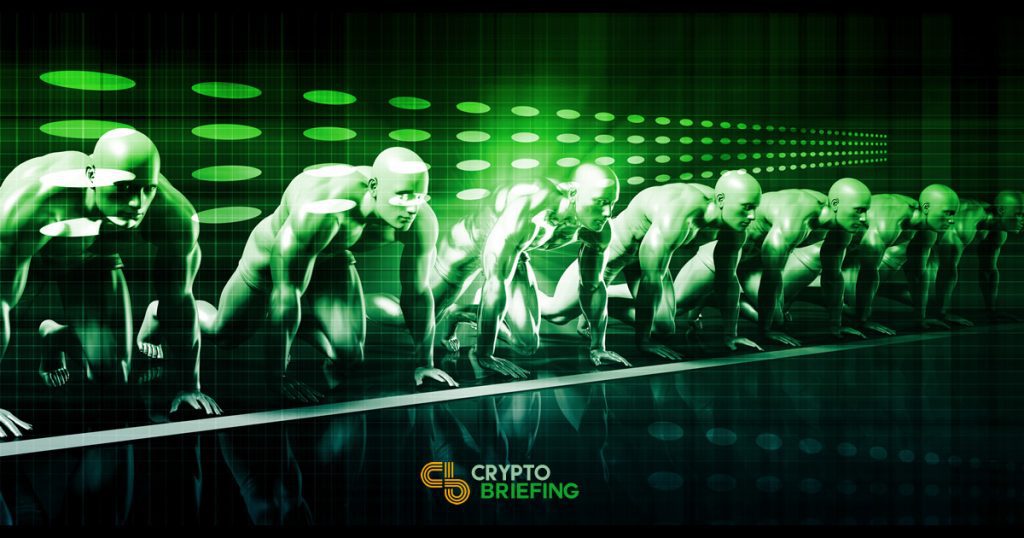 Market capitalization may be crumbling, but there's one place where money's still moving. Venture capital continued to pour into blockchain projects this week, even as retail investors fled the market.
While all signs continue to indicate a long winter ahead, here are some of the seeds that have just been planted.
---
$100M To Develop On Algorand
There's still plenty of money in crypto, especially if you're a developer. Algo Capital is pouring $100M USD to fund development of fintech applications on the Algorand platform.
"We believe that value in the overall Algorand ecosystem will be captured by building real business and uses cases upon it, bringing hundreds of millions of users to wider blockchain adoption," said Arul Murugan, Managing Partner of Algo Capital. "Algo Capital looks forward to enabling and supporting entrepreneurs to leverage the unique benefits of the Algorand platform in innovative ways that will change the world."
Algo Capital operates independently of Algorand, but has contributed substantially to the blockchain's development: last month, the two announced the closure of $62 million in equity funding.
Algorand, which was designed by MIT professor Silvio Micali, is a business-centered blockchain designed to solve the "impossible trilemma" of simultaneous security, scalability and decentralization. The proof-of-stake protocol is hoped to become an ideal platform for enterprise development over the coming decade, Algo Capital says.
---
Ether Capital invests in Wyre.
Ether Capital Corporation has announced a $1.5 million investment in Wyre, a cryptocurrency trading and technology platform. The San Francisco-based exchange says that the investment will be used to develop compliant fiat-to-crypto gateways.
Wyre, which was founded in 2013, currently has around 1,000 customers distributed across 22 states, Australia and Hong Kong. Since founding, the platform has handled $3.5bn in crypto and foreign exchange trades. Now, with its open API and user interface, the platform hopes to facilitate integration and adoption by developers.
"Wyre is much more than a traditional digital asset exchange focusing on a specific region," said Ether Capital CEO Brian Mosoff. "It's a global product with a standard platform and open API, which is a true paradigm shift and is critical to the further growth of the ecosystem. Rather than creating an isolated standalone experience, Wyre has created a compliance platform that any developer can leverage to reduce on-boarding friction."
The investment is part of an $8 million dollar financing round, led by Pantera Capital and other venture funds, which will be used to secure licensing and regulatory compliance within the United States.
---
Kakao Funds Orbs' Blockchain Infrastructure
Kakao, a South Korean internet conglomerate, has taken another step onto the blockchain with an investment in Orbs. The Israel-based startup is establishing a universal productivity layer that will be interoperable between blockchains.
The new investment builds on an earlier partnership between Orbs and Ground X, a Kakao-owned subsidiary which is developing its own blockchain platform. Orbs has recently expanded to South Korea, and its production-ready environment will go live early next year.
With a consumer user base of over 50 million, the investment from Kakao represents an impressive endorsement of Orbs' scalable productivity layer, according to Orbs' CEO Daniel Peled.
"Kakao Investment's relationship with Orbs reflects our regional strength and the potential we offer to make blockchain a powerful growth engine for its business units," Peled added. "Kakao was among the first major tech companies to recognize that blockchain is the future, and Orbs is excited to be a bigger part of that journey."
The author is invested in digital assets, but none mentioned in this article.