Frogs Are Raising Calls to #OccupyDeFi on Crypto Twitter
The movement is critical of centralization in blockchain.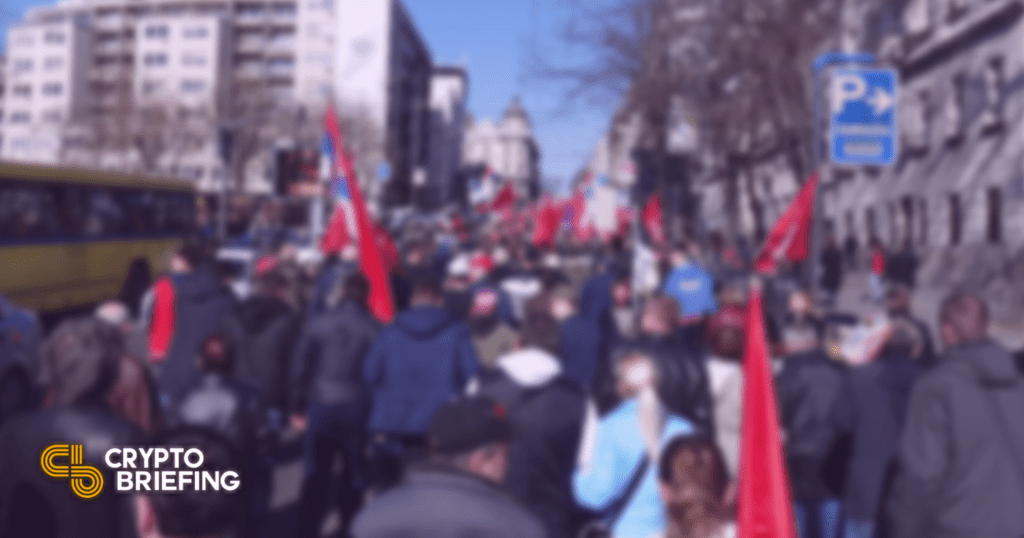 Key Takeaways
#OccupyDeFi, a social movement supporting true decentralization in the DeFi space, is drawing attention on Twitter.
Frog Nation, a group of DeFi projects including Abracadabra.Money and Popsicle Finance, is leading the charge.
The movement is critical of moves toward centralization, including the use of centralized stablecoins as collateral.
A social media movement criticizing what its participants see as increased centralization in the DeFi space is gaining traction. Adopting the hashtag #OccupyDeFi, the movement is led by a few key players.
A Battle Cry for Decentralization
#OccupyDeFi, a social movement denouncing what it perceives to be the ongoing centralization of blockchain projects, is on the rise. Led by Frog Nation, a group of fast-growing DeFi projects that includes Abracadabra.Money, Popsicle Finance, and Wonderland.Money, the movement is arguing that true decentralization is key to the future of technology.
Daniele Sestagalli, one of the co-founders of Abracadabra.Money, took to Twitter to explain that the movement is focused on "keeping DeFi open, decentralised and censorship-resistant." In the same thread, he added that "finance being open will make the world a better place."
Another co-founder of Abracadabra, who goes by the pseudonym "Squirrel," told The Defiant that he thought MakerDAO's process of minting DAI is an example of DeFi becoming more centralized. DAI uses USDC, a centralized stablecoin issued by Circle, as collateral.
The movement has gained traction as venture capitalists have faced fierce criticism from the DeFi community for focusing on short-term gains. Last week, the VC fund Divergence Ventures suffered embarrassment when it emerged that one of its analysts had farmed airdrops from Ribbon Finance and sold the tokens for ETH. Divergence Ventures is an investor in Ribbon Finance; the firm apologized and returned the funds after on-chain analysts exposed the activity.
In response to a tweet about #OccupyDeFi and the occasional exploitative nature of some VC investors in the DeFi space, popular YouTuber DeFi Dad said that protocol founders should ask VCs about their investment goals and plans to take profit.
Frog Nation's group of projects is aiming to build a fully decentralized and cross-chain stablecoin, a cross-chain market maker in which liquidity can flow between different networks, and the creation of a pegless, inflation-resistant currency. As the #OccupyDeFi trend has snowballed, Frog Nation's projects have also soared. SPELL and TIME, the native tokens for Abracadabra.Money and Wonderland.Money, have respectively jumped over 400% and 345% this month. Abracadabra.Money is currently generating more revenue than MakerDAO despite having a significantly lower total value locked, and the Magic Internet Money stablecoin has become the sixth-largest stablecoin by market cap.