FTX U.S. Now Lists Ethereum NFTs
FTX U.S. traders can now buy NFTs based on both Ethereum and Solana via the exchange's dedicated marketplace.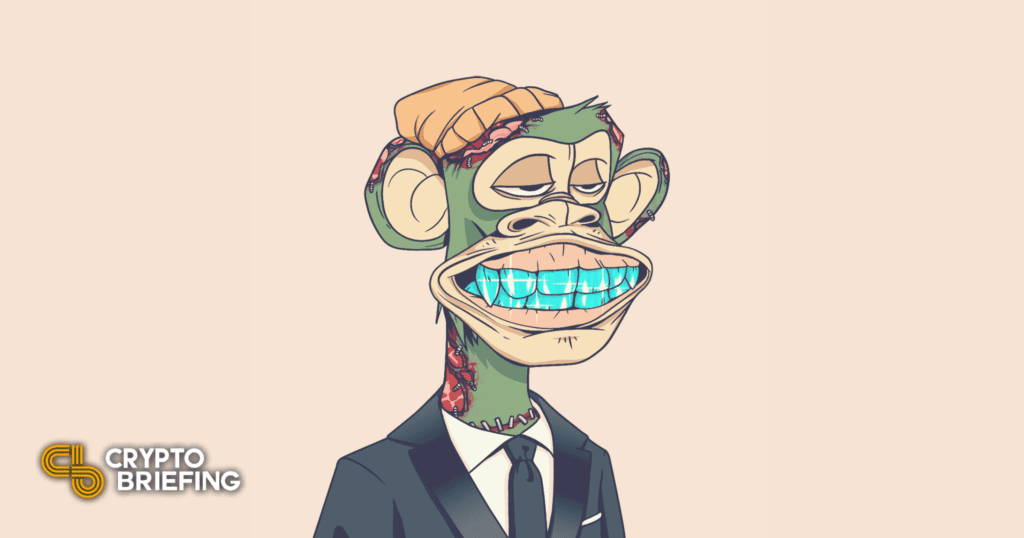 FTX U.S. has rushed ahead of Coinbase to open trading for Ethereum NFTs.
FTX U.S. Adds Ethereum NFTs
FTX U.S. is looking beyond Solana for its NFT marketplace.
gm! Ethereum NFTs are live on https://t.co/IER7ate2sU!

We're excited to expand our NFT marketplace, allowing users to buy, sell, and display their Ethereum NFTs alongside their Solana NFTs for the first time! Probably nothing. pic.twitter.com/DREqxvNDVc

— FTX (@FTX_Official) December 1, 2021
The leading exchange announced it had begun trading Ethereum NFTs Wednesday, adding to the selection of Solana-based tokens that have been available on the platform since it launched in October.
The exchange launched the update with a host of the most sought-after Ethereum collections, including Bored Ape Yacht Club, CrypToadz, Doodles, and World of Women. Additionally, a Nov. 23 teaser posted by FTX suggests that CryptoPunks and Cool Cats are due to appear on the marketplace in the future.
FTX.US jumped onto the NFT bandwagon by rolling out its marketplace with support for Solana NFTs in October, around the time Coinbase announced its plans to launch a similar offering. Coinbase NFT is due to land sometime before the end of the year, and it will also support Ethereum NFTs (it's currently unclear whether it will offer NFTs on Solana).
While a move to adopt Ethereum should help the exchange go up against Coinbase, it still has several other competitors to contend with. Arguably the biggest is OpenSea, the NFT marketplace that's dominated the space throughout the year. The leading marketplace hit $10 billion in trading volume last month, far surpassing any of its competitors. FTX.US' NFT marketplace differs from OpenSea in that it holds custody of each token, similar to how centralized exchanges hold other crypto assets. FTX.US also charges only 2% sale fees, whereas OpenSea takes 2.5%.
Centralized exchanges and other major firms have been rushing to adapt to developments in the crypto market this year as NFTs and the Metaverse take center stage. Last month, Asian market leader Kucoin announced a $100 million Metaverse fund, weeks after Facebook revealed it would be rebranding to Meta. The Big Tech giant will now focus on "bringing the Metaverse to life," Mark Zuckerberg said in a video unveiling the update.
Disclosure: At the time of writing, the author of this feature owned ETH and several other cryptocurrencies.