Galaxy Digital Lost Over Half a Billion Dollars in Q2
Despite the heavy losses, Galaxy Digital CEO Mike Novogratz said that the firm was in a "strong position to weather prolonged volatility."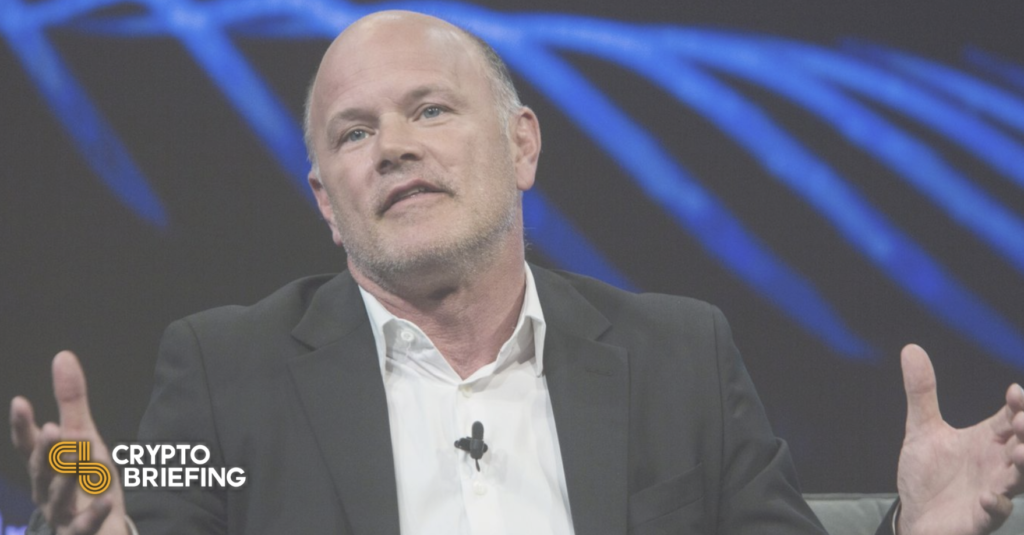 Key Takeaways
Galaxy Digital Holdings has disclosed second-quarter losses of over $554 million in its latest earnings report.
The firm reports that much of its losses are unrealized and that it remains in a strong liquidity position.
The firm has also been accumulating its own shares since May, believing current prices do not reflect the stock's "intrinsic value."
Galaxy Digital Holdings released its financials Monday for the three- and six-month periods ending June 30, 2022. It reported more than half a billion dollars in losses in the second quarter.
Down But Not Out
Galaxy Digital has had a rough year.
The digital asset trading, management, and investment firm reported a net comprehensive loss of $554.7 million in the second quarter Monday, more than triple its losses over the same period the year before.
According to the statement, the loss was mostly related to "unrealized losses on digital assets and on [its] investments in our Trading and Principal Investments businesses." At the time of the report, Galaxy's investments stood at $753.9 million, down $252 million from March.
The losses were offset to a small degree by an increase in mining revenue, a record $10.9 million, though that sum was still paltry compared to the company's overall losses. The company also reported that losses were further offset by "prudent realizations of certain investments."
Nevertheless, Galaxy reported a strong liquidity position, as the company still holds $1 billion in cash and a digital asset position of $474.3 million. Of that, $256.2 million was held in non-algorithmic stablecoins.
Notably, Galaxy was known to have backed Terra prior to its spectacular $40 billion collapse in May. However, the sum of its losses from its LUNA bet was never made public. Galaxy CEO Novogratz said in a letter to shareholders, partners, and the broader community that the incident would be "a constant reminder that venture investing requires humility" following the crash.
Novogratz maintained positivity about the company's recent performance and insisted that the company remained in a strong position for long-term growth despite the market downturn. "I am proud of Galaxy's outperformance during a challenging market and macroeconomic environment. Prudent risk management, along with our commitment to exacting credit standards, allowed us to maintain over $1.5 billion in liquidity, including over $1 billion in cash," he wrote, adding that the firm was in a "strong position to weather prolonged volatility."
Novogratz's comments are not entirely unsubstantiated by the document, which reports growth in client count over the same period. Galaxy Digital Trading onboarded 40 new counterparties to Galaxy's trading platform, bringing the total trading counterparties to around 850.
Galaxy Digital has also been strengthening its position in itself, launching a share repurchase program in May. Since then, the firm has purchased 4,092,952 of just over 10.5 million ordinary shares allowable as of August 5. The company explained that it will opportunistically do so "when it believes that the current market price of its shares does not reflect their intrinsic value."
Disclosure: At the time of writing, the author of this piece owned equity in Galaxy Digital Holdings.