GameFi and Metaverse Tokens Hit Hardest Amid Market Downturn 
As recession fears loom, gaming and Metaverse tokens appear to be the first dropped from investors' portfolios.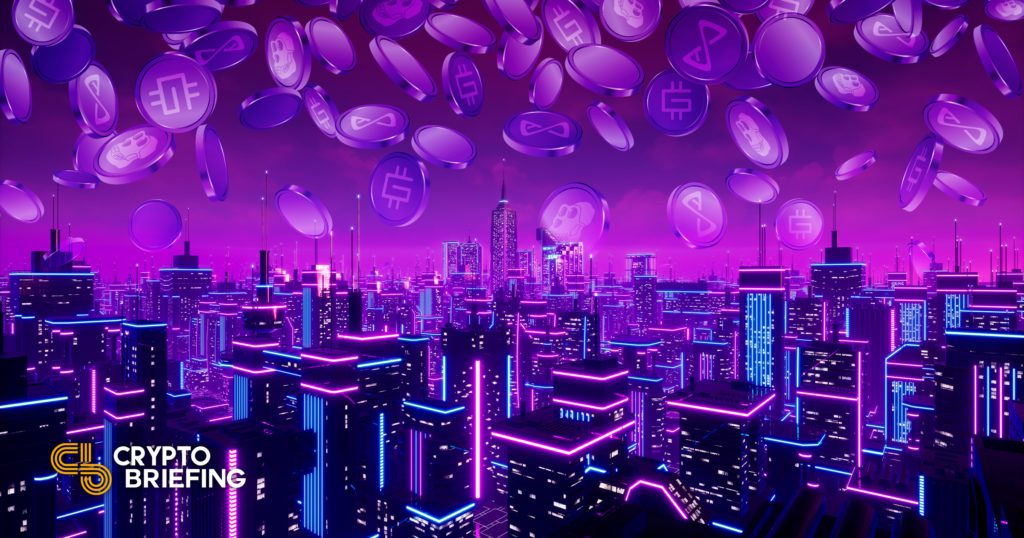 Key Takeaways
Several gaming and Metaverse tokens have suffered significant losses Friday.
Move-to-earn gaming lifestyle app STEPN has seen its GMT token plummet 27%.
Axie Infinity and ApeCoin have also registered double-digit losses as recession fears weigh on the broader crypto market.
Popular GameFi and Metaverse projects have outpaced the market to the downside. STEPN's GMT token has registered a 27% drop on the day, with Axie Infinity and ApeCoin also clocking double-digit losses.
Crypto Gaming in Freefall
It could be game over for gains with GameFi and Metaverse tokens.
Several gaming and Metaverse tokens have suffered significant losses Friday as the broader crypto market slid. STEPN, a move-to-earn gaming lifestyle app, has seen its GMT token plummet 27% over the past 24 hours. GMT is currently down 41% since it registered an all-time high of $4.11 less than eight days ago.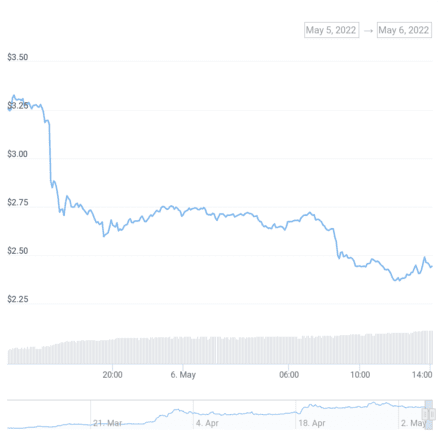 STEPN's GMT has been one of the best performing tokens in recent months, skyrocketing over 3000% since it launched at the beginning of March. Despite previously defying the gloomy macroeconomic outlook that has weighed on the crypto market since the start of the year, it appears GMT's rally has run out of energy.
Elsewhere, other gaming tokens are also feeling the pain. Play-to-earn game Axie Infinity has extended its previous losses, with its AXS token falling an additional 16% today. The game has grappled with a declining player base for several months as the amount of money players stand to earn playing the game fell drastically. To make matters worse, Axie Infinity's Ronin chain bridge suffered a $550 million hack at the end of March, adding further downward pressure on the AXS token price. Axie Infinity's flagship token is currently down 83% from an all-time high of $164.90 achieved on Nov. 6.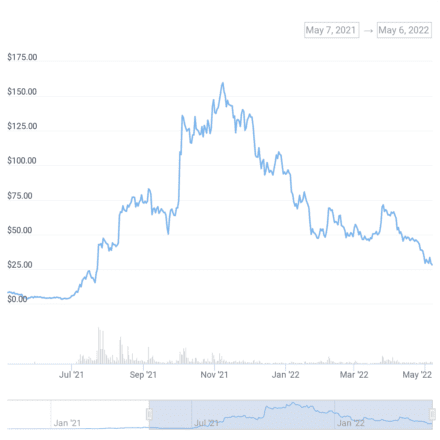 A newer entrant into the crypto gaming and Metaverse scene, ApeCoin is also one of today's biggest losers. APE, which was needed to participate in Yuga Labs' Otherside Metaverse land drop, spiked to an all-time high of $26.70 just over a week ago as NFT collectors stocked up. However, after the drop concluded, demand for APE appears to have dried up. ApeCoin has fallen 17.5% over the past 24 hours as weakness in the crypto market compounded its previous losses.
Fears over an economic recession appear to be behind yesterday's sharp drop in equities and crypto assets. The decline seems to be connected to The Bank of England's Monetary Policy Committee predicting that inflation would reach 10% by the end of the year. The bank's Governor Andrew Bailey commented that the current trend marks a "sharp economic slowdown" that leaves the economy at risk of an actual recession.
Over in the U.S., the Federal Reserve continued its plan of raising interest rates to fight inflation Wednesday with a 50 basis point hike. However, many fear that the previous 25 and 50-point hikes will not be enough to temper rising inflation, leading to an increasingly uncertain economic outlook.
As GameFi and Metaverse applications currently derive much of their value from speculation on what they could achieve in the future, they are often the first to be cut from investors' portfolios during downturns. Whether today's drop is a temporary reaction to recession fears or the start of a more extended downtrend in the crypto market is not yet clear.
Disclosure: At the time of writing this piece, the author owned ETH and several other cryptocurrencies.