GameStop Job Listing Hints at Crypto or NFT Project
Video games retailer GameStop could be planning a cryptocurrency or NFT project based on a recent job posting.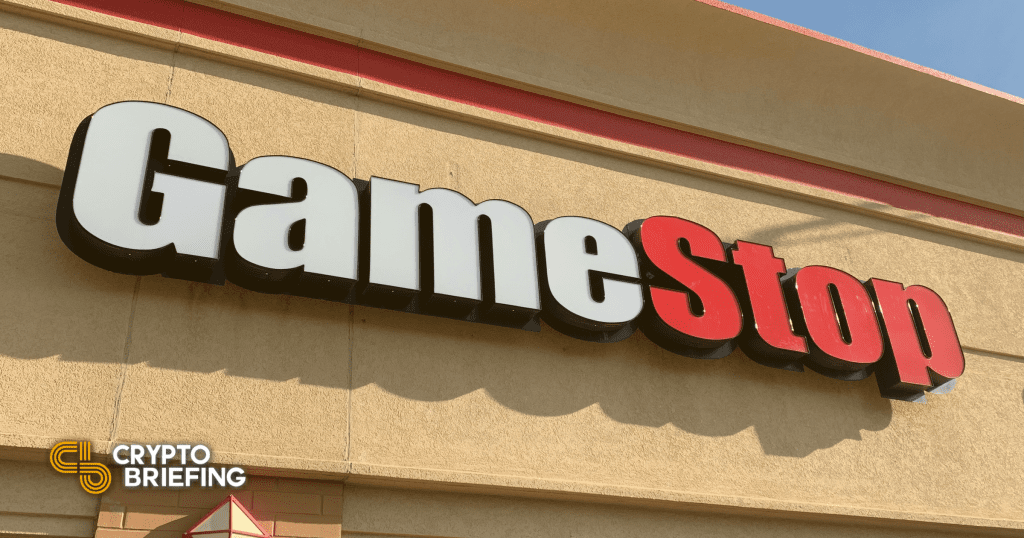 NASDAQ-listed retail business GameStop is looking for a security analyst with experience in cryptocurrency, blockchain, and NFT.
GameStop Joins Crypto Bandwagon
The additional skills and experience section of GameStop's recent job posting for a security analyst states that ideal candidates will have experience with "blockchain, cryptocurrency, and non-fungible tokens."
The vacancy has opened at GameStop's headquarters in Grapevine, Texas.
The U.S.-based franchise for retail gaming and trade-in made the front page of financial news worldwide after a social media-powered buying led to a historic short-squeeze, pumping GME stock by 23x in less than a week.
Crypto markets have felt the ripple effect of the GameStop squeeze ever since, with the Wall Street Bets community behind the squeeze going on to pump Dogecoin prices.
GameStop's brand has likely benefited from being associated with a grassroots movement to combat major institutions with collective retail trading power, and the recent job posting may be related to that.
Blockchain Adoption Continues
The job requirements suggest that GameStop may be about to join the NFT trend by launching gaming collectibles on its platform, or that the company is planning sales via native or public cryptocurrencies. NFTs have a major use case in the video game industry in tokenizing in-game assets.
While GME was struggling before the Reddit-led movement pumped its price, the stock continues to enjoy higher valuations—10x of its support of $14 since 2018.
Integrating advanced security models through blockchain or cryptocurrency could further benefit GameStop's bottom line. NFT sales or partnerships with NFT-based games could also enhance short-term cash flow at the firm.