Gemini Cuts Staff By 10%, Blames "Crypto Winter"
The U.S.-based crypto exchange cited the crypto industry's sustained downturn and macroeconomic turmoil as reasons for reducing its staff.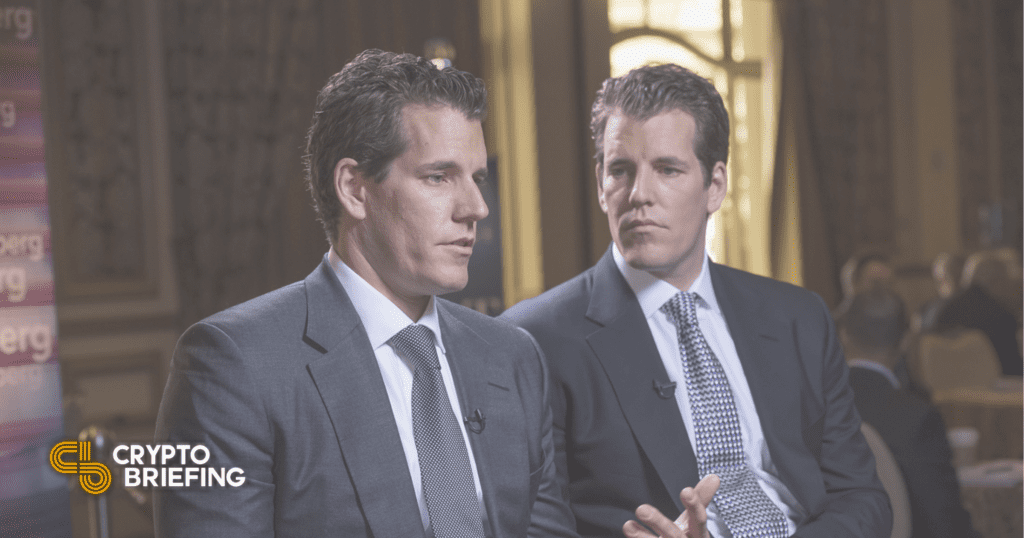 Key Takeaways
Crypto exchange Gemini announced today that it would be cutting approximately 10% of its workforce.
The exchange cited the prolonged crypto downturn and the "macroeconomic and geopolitical turmoil" as reasons.
Last month, Coinbase also said it would slow down hiring, meaning it too has been affected by the current crypto bear market.
Gemini, the crypto exchange and custodian run by the billionaire twins Cameron and Tyler Winklevoss, is cutting 10% of its workforce in a bid to survive the crypto market slump.
Gemini Makes First-Ever Layoffs
Gemini seems to be capitulating to the prolonged crypto bear market.
In a Thursday morning blog post, one of the largest U.S-based crypto exchanges, Gemini, announced that it would be parting ways with approximately 10% of its employees to reduce costs as the crypto market undergoes its seventh consecutive month of falling prices.
"This is where we are now, in the contraction phase that is settling into a period of stasis—what our industry refers to as 'crypto winter,'" the twins said in the open letter to their employees. "This has all been further compounded by the current macroeconomic and geopolitical turmoil," they added, highlighting that Gemini was not alone in the current situation.
Cryptocurrency prices have been trending down ever since the market reached a peak valuation of $3 billion in November last year. As is customary, falling prices typically lead to lower interest among retail investors, resulting in suppressed trading volumes and therefore lower revenues for crypto exchanges like Gemini.
Interestingly, while Coinbase has signaled its intention to slow down hiring, Gemini is so far the only high-profile crypto business to start trimming its workforce. Despite the seemingly dire market conditions, money has kept flowing into the industry, with venture capital firms like Andressen Horowitz raising a record-breaking $4.5 billion fund earlier in May, Binance Labs raising $500 million, and multiple crypto startups raising north of $350 million per round at multi-billion dollar valuations.
According to today's blog post, Gemini expects the market to eventually settle down to "a new equilibrium that is higher than before." Historically, the industry has been growing and shrinking in cycles, with every subsequent phase birthing new trends and narratives that onboard more users and investors than the previous. Gemini sees the current contraction phase as "an opportunity to double-down" on its strengths so that it may come become a "catalyst of innovation" in the crypto market's next growth cycle.
Disclosure: At the time of writing, the author of this piece owned ETH and several other cryptocurrencies.