Gemini Launch "Nakamoto Ltd." Insurance for Custody Accounts
Coverage insures up to $200M for offline storage.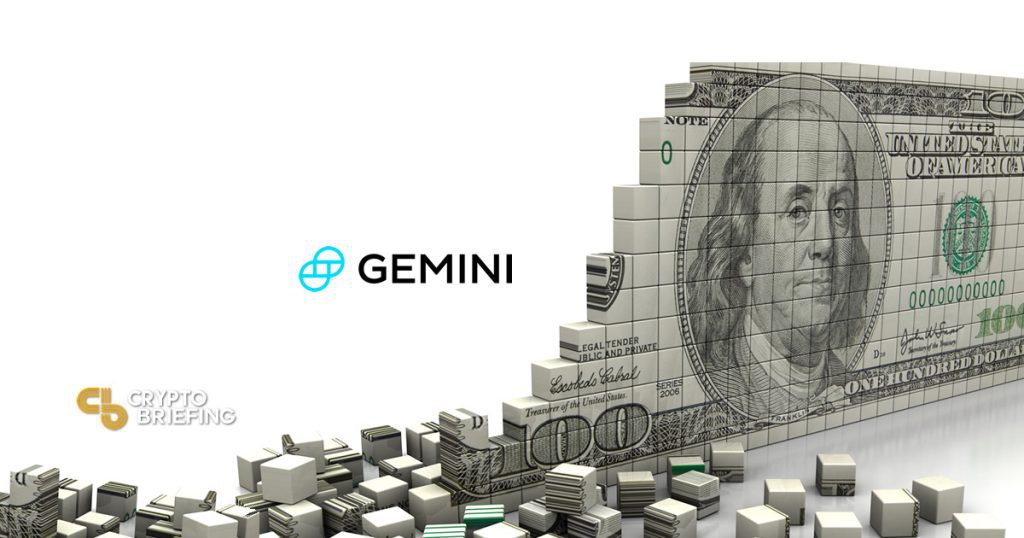 Gemini, the US exchange led by the Winklevoss twins, today launched its own captive insurance company, according to reports.
The Next Generation of Crypto Exchange Insurance?
The press release accompanying the announcement claims that with coverage of up to $200 million for offline storage, it's the largest purchased by any crypto custodian in the world.
Licensed by the Bermuda Monetary Authority (BMA), the insurance company is called Nakamoto Ltd., the pseudonym used by the anonymous creator of Bitcoin. The company worked with insurance brokers Aon and Marsh to set up Nakamoto Ltd. in Bermuda, a common location for captive insurance companies due to favorable tax conditions.
It's the latest risk-mitigation development Gemini, which has gone to lengths to ensure compliance with American regulators and security for its client base.
Gemini offers its clients the opportunity to purchase additional insurance for segregated crypto assets, along with hot wallet coverage for the funds it keeps online.
US dollars held on Gemini's platform are covered by Federal Deposit Insurance Corporation (FDIC) "pass-through" deposit insurance for up to $250,000 per customer. Pass-through insurance is American federal-level insurance which covers all qualified accounts.
Aon serves as the captive manager, while Marsh's Digital Asset Risk Transfer (DART) team worked to broker excess insurance from the commercial markets.
It's true that self-insurance funds are becoming more commonplace in crypto exchanges, and this is a welcome development as it provides some assurance to users that their funds are safe from theft. Binance, for example, diverts a share of its trading fees into a self-managed insurance fund called SAFU, which was used to cover individual losses after the exchange was hacked last year.
In contrast, captive insurance operates separately from the company for which it operates. Captive insurance companies are typically formed by larger firms as a means of formalizing self-insurance. Rather than purchasing insurance policies via a third-party, a company can choose to self-insure against losses by setting up a fund.
The parent company – Gemini, in this case – forms a subsidiary that provides risk-mitigation services to the parent by covering financial losses not dissimilar to an external insurer.
It's usual for an external company such as Aon to manage captive insurance due to their experience in the field.
Captive insurances offer an additional degree of security over a self-insurance fund. This is because a captive insurance company is subject to regulatory oversight, meaning the parent has no ability to siphon off funds or treat it as an asset.
Blockchain researcher Hasu has alleged in the past that BitMEX, for instance, treats its insurance fund as an asset on the balance sheet. If this is true, there is little to prevent the company from using the fund for whatever means they wish.
If other exchanges choose to follow Gemini's model, it will represent a maturing in the approach towards risk management within the crypto exchange sector.