Goldman Sachs Files for DeFi ETF
If approved by the Securities and Exchange Commission, Goldman's exchange-traded fund (ETF) will give investors exposure to a global range of publicly traded crypto companies.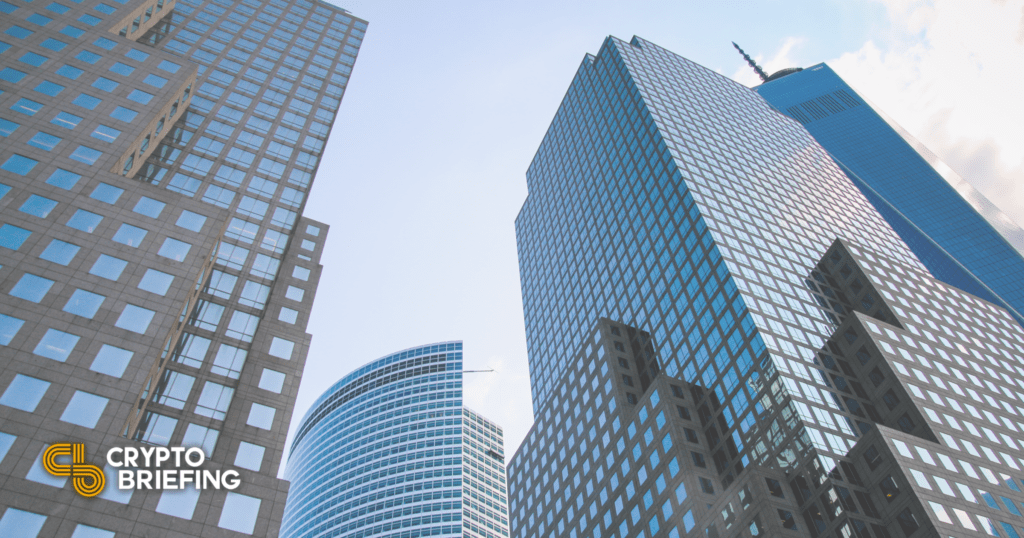 Key Takeaways
Goldman Sachs has filed for an ETF focusing on DeFi and blockchain.
The fund would invest at least 80% of its assets in securities, depositary receipts, and stocks of companies that advance blockchain technology and the digitization of finance.
While the SEC is currently reviewing over a dozen crypto-related ETF applications, it's yet to approve one.
Investment banking giant Goldman Sachs has applied for a crypto-related ETF with the U.S. Securities and Exchange Commission.
Goldman Sachs Shoots for DeFi ETF
In its latest effort to gain exposure and capture the growth of the blockchain space, Goldman Sachs has filed for a securities' focused ETF with the SEC.
An excerpt of the application filed Monday read:
"The Goldman Sachs Innovate DeFi and Blockchain Equity ETF (the "Fund") seeks to provide investment results that closely correspond, before fees and expenses, to the performance of the Solactive Decentralized Finance and Blockchain Index."
Considering the proposed ETF would be linked to stocks of public crypto-related companies rather than crypto assets, it may have a slightly higher chance of getting approved by the SEC.
That said, the 'Solactive Decentralized Finance and Blockchain Index' mentioned in Goldman's filing is nowhere to be found on the German index fund maker's website. The closest index to the "themes" the investment banking giant is seemingly shooting for (judging by the name, at least) is the Solactive Blockchain Technology Performance Index, which holds virtually zero DeFi or crypto-native companies in its composition.
While it remains unclear what specific companies Goldman plans including in their "Innovative DeFi and Blockchain Equity ETF," according to the filing the bank seeks to invest 80% of the fund's assets into "companies that are aligned with two key themes, the implementation of Blockchain Technology and the Digitalization of Finance."
Goldman's proposed ETF would be a passively managed investment fund, comprised of common equity securities, including depositary receipts, of companies located across developed and emerging markets worldwide, including Australia, Canada, France, Germany, Hong Kong, Japan, South Korea, Switzerland, the Netherlands, the United Kingdom, and the United States.
Goldman has been one of many leading investment banks to take a bullish stance on crypto in recent months. It recently announced its plans to add ETH futures to its suite of crypto-related products and has also published reports looking into the future of the asset class. Last week, it revealed that over half of the family offices it deals with are invested or interested in investing in cryptocurrencies.