Ethereum Could Overtake Bitcoin, Goldman Sachs Says
Goldman Sachs says Ethereum has the "highest real use potential" of any cryptocurrency and could overtake Bitcoin's market cap in the future.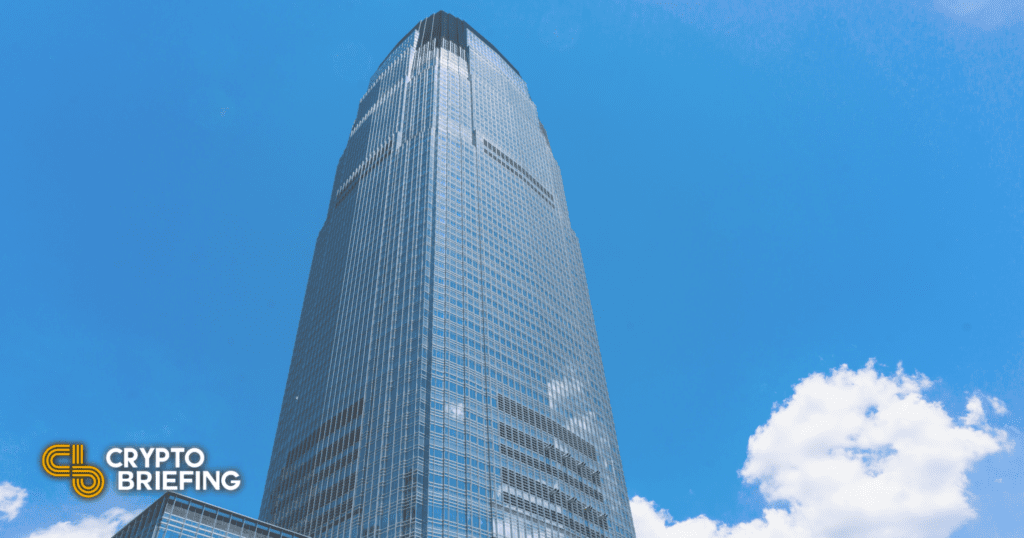 Goldman Sachs says that Ethereum could become crypto's dominant store of value.
Goldman Sachs Bullish on Ethereum
Major investment banks are seeing the potential in Ethereum.
According to a Tuesday note obtained by Business Insider, Goldman Sachs believes that Ethereum could overtake Bitcoin as the dominant store of value in crypto. The note remarked that Ethereum currently has the "highest real use potential" and is the most popular development platform for smart contract applications.
Tuesday's note is not the first time Goldman has commented on Ethereum's promise. In May, the investment bank published a report discussing crypto's potential as an institutional asset class. The report claimed that Ethereum could become the number one chain in the future, arguing that the value of a blockchain depends on the information stored on it. The bank also started offering Ethereum options and futures in addition to its Bitcoin products in June.
Despite the bullish outlook for Ethereum, the bank also stated that cryptocurrencies, in general, could not compete with safe-haven assets like gold due to their high volatility. The note stated:
"Gold is competing with crypto to the same extent it is competing with other risky assets such as equities and cyclical commodities. We view gold as a defensive inflation hedge and crypto as a risk-on inflation hedge."
The endorsement of Ethereum from Goldman Sachs comes days after a report published by two senior analysts at JPMorgan. That report predicted increased adoption of Ethereum following its planned move to Proof-of-Stake, forecasting that the staking rewards market would hit $40 billion by 2025.
Disclosure: At the time of writing, the author of this feature owned BTC and ETH.