Grayscale Adds Cardano to Multi-Asset Fund
The asset management giant has added Cardano's ADA token to its Digital Large Cap Fund.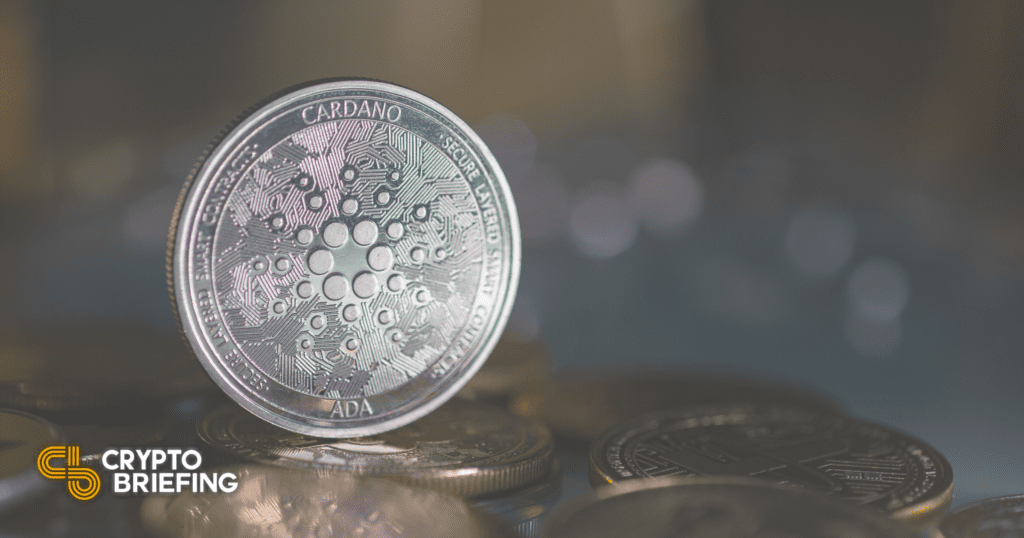 Grayscale adds the Ethereum competitor to its portfolio.
Grayscale Buys Into Cardano
Grayscale has added Cardano to its Digital Large Cap Fund, the firm announced Friday.
In a press release, the digital assets behemoth confirmed that it had bought Cardano's ADA token as part of its quarterly rebalancing. The firm sold other components in its portfolio to make an allocation to the Proof-of-Stake blockchain's cryptocurrency.
Edward McGee, vice president of finance at Grayscale, said of the update:
"We are excited to welcome Cardano to our Digital Large Cap Fund's portfolio as we work to ensure that our diversified Fund can safely hold assets that collectively comprise 70% of the entire digital asset market."
Cardano is a blockchain network that plans to support smart contract functionality, similar to Ethereum. Its founder Charles Hoskinson previously worked on Ethereum during the project's early years before launching Cardano. The blockchain uses a Proof-of-Stake mechanism called Ouroboros and is heavily influenced by extensive academic research. Hoskinson told Crypto Briefing that the network would soon be ready to launch smart contracts, paving the way for technology like NFTs earlier this year.
As of Jul. 1, Grayscale's Fund Components were a basket of 67.47% Bitcoin (BTC), 25.39% Ethereum (ETH), 4.26% Cardano (ADA), 1.03% Bitcoin Cash (BCH), 0.99% Litecoin (LTC), and 0.86% Chainlink (LINK).
Meanwhile, the asset management firm also recently revealed it was exploring Solana, Polygon, and a range of DeFi tokens for single asset trust funds.
Grayscale offers a way for institutional investors to gain exposure to the cryptocurrency space without directly buying into digital assets. It's one of the crypto industry's largest players, currently holding over 650,000 Bitcoin under management. Its total holdings amount to over $30 billion at today's prices.
Disclosure: At the time of writing, the author of this feature owned ETH, ETH2X-FLI, MATIC, and several other cryptocurrencies.