Polygon, Solana, DeFi on Grayscale's Radar
Grayscale has announced it is considering new single asset trust funds for Polygon, Solana, and a range of DeFi tokens.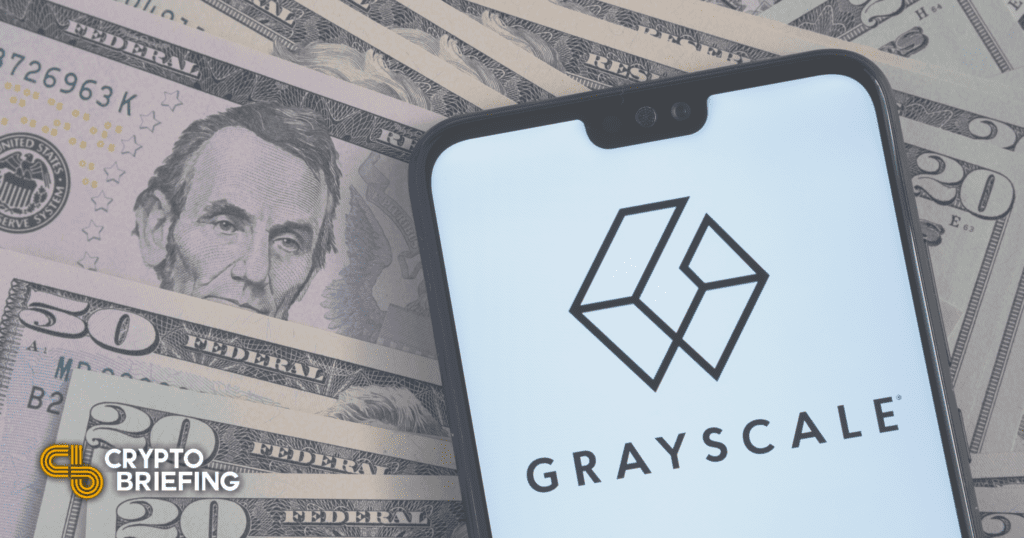 Key Takeaways
Grayscale is exploring 13 cryptocurrencies to potentially offer to clients.
The list includes Solana, Polygon, and a range of DeFi tokens.
The firm clarified that not all assets under its consideration will be offered as an investment products.
Grayscale is exploring 13 new cryptocurrencies as tentative investment offerings, including Polygon and Solana's native tokens.
Grayscale Considering 13 New Assets
Grayscale is weighing up adding a new list of assets to its range of products.
The investment giant published a blog post listing 13 new "assets under consideration" Thursday. The category represents assets Grayscale may support in the future. Included in the list were a number of scalable networks that either compete or offer interoperability with Ethereum, such as Solana, Polygon, Internet Computer, and NEAR.
The list also includes a variety of DeFi tokens including 1inch, Bancor, Curve, Kava, Kyber, Loopring, Ren, and 0x.
Grayscale previously announced that it was exploring 23 potential offerings in February; the list included projects like Aave, MakerDAO, and Polkadot.
Grayscale is the largest digital asset manager worldwide, with over $34 billion in assets under management as of last week. The firm operates trust funds and sells shares that give accredited investors exposure to various standalone cryptocurrencies.
In its latest announcement, Grayscale said it was updating its list of assets under consideration as part of its commitment to transparency. Grayscale further clarified that not all assets under its consideration will be offered as investment products due to factors such as internal controls, custody arrangements, and regulations.
Grayscale's long list of tentative new offerings indicates that the firm is preparing to meet investors' growing interest in areas like DeFi and highly scalable blockchains.
In regards to single-asset investment products, the firm currently offers 13 cryptocurrencies, many of which its parent entity Digital Currency Group has made direct investments into.
These include single asset trust funds in Bitcoin, Ethereum, Bitcoin Cash, Ethereum Classic, Litecoin, Horizen, Basic Attention Token, Chainlink, Decentraland, Filecoin, Livepeer, Stellar Lumens, and ZCash.
It also offers a diversified fund called the Grayscale Large Cap Trust.