Grayscale Nears $10 Billion AUM, Institutional Demand for Bitcoin Heats Up
Just two weeks after breaking Bitcoin inflows records, Grayscale again posts new all-time highs.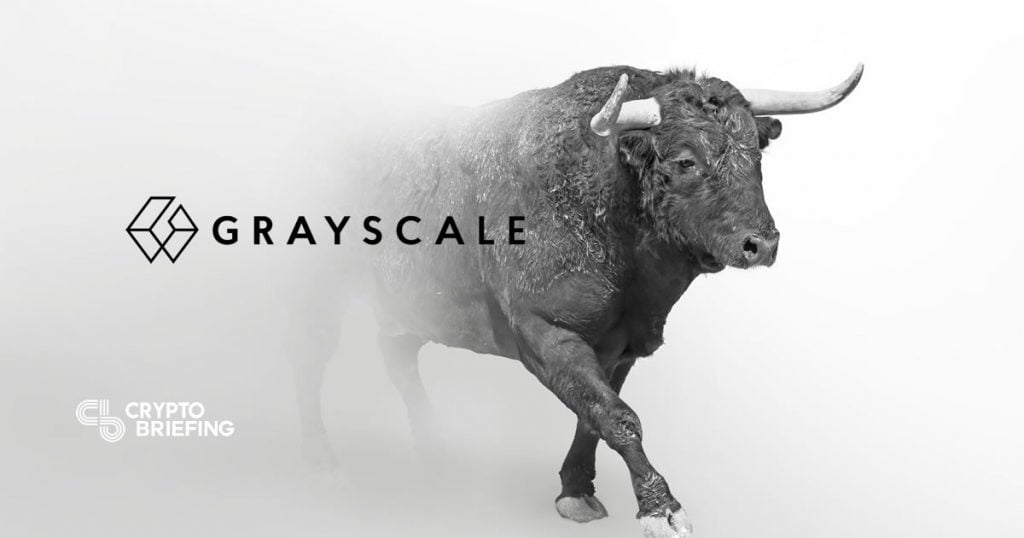 Grayscale, the New York-based investment company, is rapidly approaching the $10 billion Asset Under Management (AUM) mark.
The firm offers accredited investors the ability to invest in share indices, which are backed by cryptoassets. Their most popular product is the Grayscale Bitcoin Trust (GBTC), accounting for more than 80% of the AUM.
Grayscale Meets Bitcoin Demand Head-on
Michael Sonnenshein, the firm's managing director, stated that the GBTC fund raked in $115 million on Nov. 12 alone. This milestone demonstrates institutional investors' growing confidence in Bitcoin.
Sonnenshein has also stated that the Grayscale team has added $262 million in one week, the largest investor inflow in the company's history. This is an increase of $47 million from their previous high.
LARGEST CAPITAL RAISE *WEEK* EVER

🔥– $262,330,536 –🔥

The @Grayscale team is on fire!

— Sonnenshein (@Sonnenshein) November 13, 2020
The firm currently offers institutional-grade investments in Bitcoin, Ethereum, Bitcoin Cash, Litecoin, Ethereum Classic, Zcash, XRP, Stellar Lumens, and Horizen. Apart from all these individual products, the team also offers a market-cap-weighted fund called Grayscale Digital Large Cap Fund (GDLC). This fund, at present, comprises Bitcoin, Ethereum, XRP, Bitcoin Cash, and Litecoin.
GBTC itself accounts for $8.23 billion AUM, making it their most popular product. The Grayscale Ethereum Trust (ETHE) places second, with a total AUM of $1.2 billion. GDLC is Grayscale's third most popular product, with $138 million AUM.