Grayscale Bitcoin, Ethereum Funds See Largest Ever Weekly Inflow
Institutional interest in Bitcoin and Ethereum continues to stay healthy.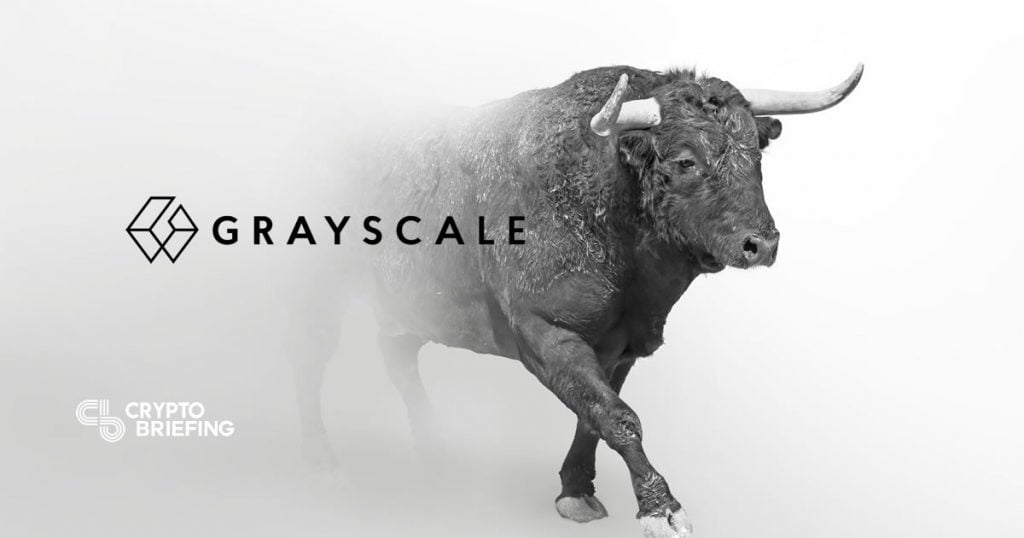 Grayscale's Bitcoin fund GBTC recorded the largest inflow of around $215 million in the week ending Oct. 29.
Focused on institutions, the uptick indicates a continued appetite for crypto among traditional financial players.
Grayscale's Bitcoin, Ethereum Funds Attract Institutions
Grayscale Investments LLC offers accredited investors the opportunity to invest in digital currencies via share indices backed by digital assets.
GBTC shares represent Bitcoin holdings in the trust fund. The trust adds Bitcoin equivalent to the share value issued by the investment fund.
Last week, GBTC added 15,907 Bitcoins worth $215 million, reporting a consistent rise in the number of shares issued. The total GBTC now under management (AUM) is $6.41 billion.
Apart from Bitcoin, the firm also offers investment in other cryptocurrencies like Ethereum, Bitcoin Cash, Litecoin, Ethereum Classic, Zcash, XRP, Stellar Lumens, and Horizen.
Grayscale's Ethereum fund (ETHE) has also shown a linear rise in investment since April 2020. The fund added 75,419 ETH worth $28.5M to its treasury yesterday, extending ETHE AUM to $914.9M.
Ethereum leads other altcoins with 12% of the total AUM—GBTC accounts for 86.6%.
Given that investment in Grayscale's product is only limited to accredited investors, the rising GBTC and ETHE shares indicate positive institutional inflow.