Grayscale Strikes Back Against SEC's ETF Rejections
The firm criticizes the SEC's discrimination between spot and futures ETFs.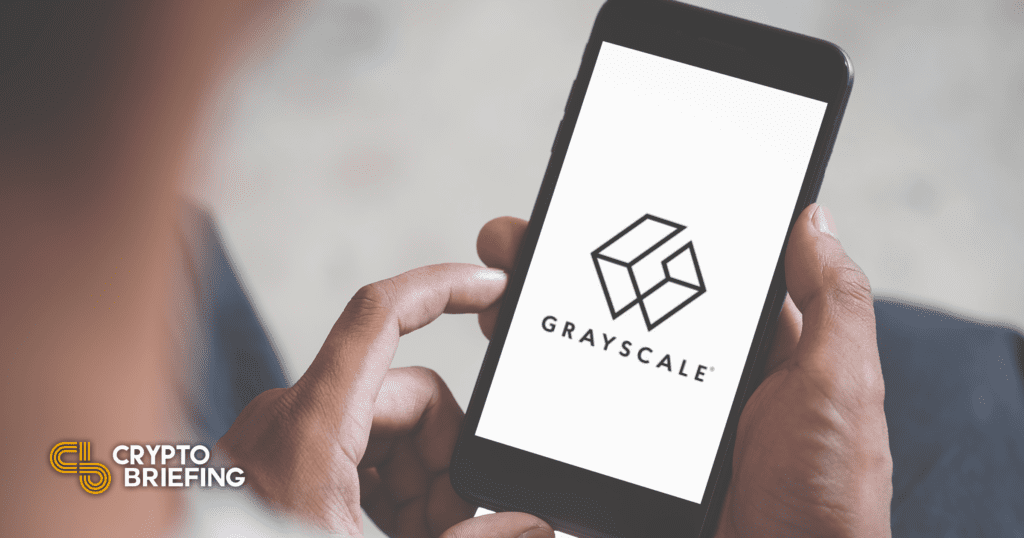 Key Takeaways
Grayscale's legal representation has sent a letter to the SEC criticizing its discrimination between Bitcoin ETFs.
While the SEC has approved Bitcoin futures ETFs in recent months, it has not yet approved a Bitcoin spot ETF.
Grayscale's letter suggests that the SEC's discrimination may violate the Administrative Procedure Act.
Grayscale has sent a letter to the SEC expressing opposition to the regulator's repeated rejection of Bitcoin spot ETFs.
Grayscale Notes Spot and Futures Discrimination
Over the past several months, the U.S. Securities and Exchange Commission has rejected many Bitcoin spot ETFs, a type of exchange-traded fund tied to the value of Bitcoin market prices.
Grayscale argues that the SEC's decisions were "arbitrary and capricious actions" under the Administrative Procedure Act (APA).
Specifically, Grayscale has criticized the SEC for approving ETFs tied to the value of Bitcoin futures (such as those recently created by ProShares, Valkyrie, and VanEck) while simultaneously rejecting spot ETFs tied to the market value of Bitcoin itself.
"The commission has no basis for the position that investing in the derivatives market for an asset is acceptable for investors while investing in the asset itself is not," the letter reads.
In September, Grayscale CEO Michael Sonnenshein expressed similar sentiments. He called the SEC's decision to approve Bitcoin futures ETFs before a Bitcoin spot ETF "shortsighted," arguing that investors should have a choice between both types of product.
ETF Landscape Continues to Grow
Grayscale's legal representation composed the letter in defense of NYSE Arca, an exchange that plans to list a spot ETF which would be converted from Grayscale's Bitcoin trust (GBTC).
The SEC has been seeking comments on these plans since early November, and a decision could be reached as soon as Dec. 24.
However, based on previous events, it seems unlikely the SEC will approve this. The SEC rejected VanEck's similar spot ETF this November and has also rejected numerous others in the past.
That said, if Grayscale's accusations have legal grounding in the Administrative Procedure Act, the letter could possibly pave the way for future ETF applications and further challenges.
Disclaimer: At the time of writing this author held less than $100 of Bitcoin, Ethereum, and altcoins.