SEC Rejects VanEck Bitcoin Trust Spot ETF
It did not, however, condemn blockchain or cryptocurrency.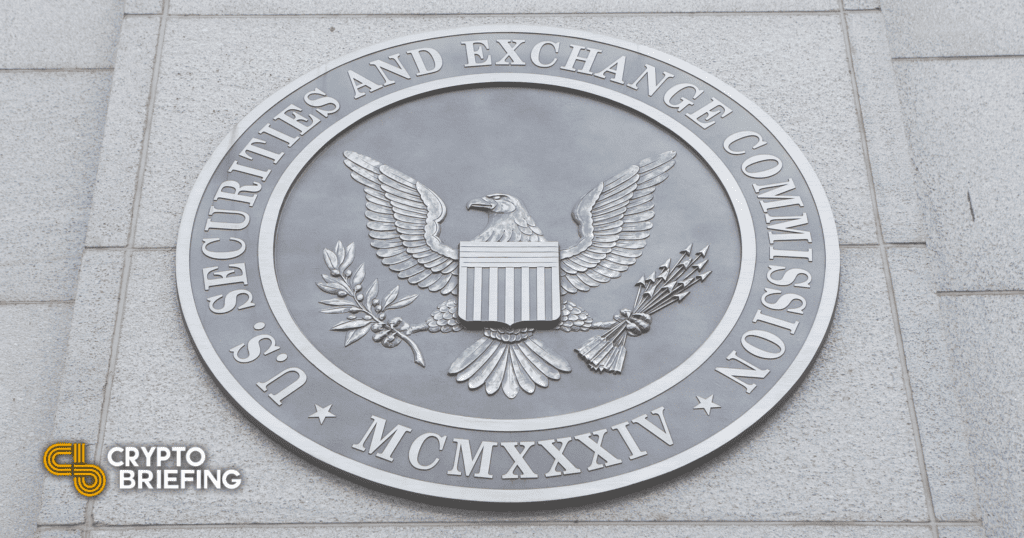 Key Takeaways
The SEC has rejected the VanEck Bitcoin Spot ETF.
The regulator was cautious to emphasize that this rejection did not constitute disapproval of Bitcoin or blockchain more generally.
The markets have not responded particularly severely.
The SEC has rejected yet another proposed Bitcoin spot ETF. This time the applicant was the VanEck Bitcoin Trust product put forward by BZX Exchange.
Bitcoin Spot ETF Thwarted Again
The SEC published its decision today denying a proposed rule change that would have allowed the VanEck Bitcoin Trust to operate. The VanEck Bitcoin ETF would have been a spot ETF, meaning it would have tracked Bitcoin directly, unlike recently-approved Bitcoin futures-based ETFs.
BZX Exchange filed for the rule change in March. The SEC wrote in its decision today that it was rejecting the proposed rule change because, it argued, BZX had not met its burden in regard to preventing "fraudulent and manipulative acts and practices" and "[protecting] investors and the public interest." The SEC decision goes on to state that in the absence of a "comprehensive surveillance-sharing agreement with a regulated market of significant size" that would mitigate risks of manipulation and other bad behavior, BZX would need to establish that Bitcoin's underlying market "inherently possesses a unique resistance to manipulation beyond the protections that are utilized by traditional commodity or securities markets."
BZX has asserted that it met both of these requirements. Among other reasons, BZX asserted that the increased trading volume in the futures markets on the Chicago Mercantile Exchange (CME) and increased liquidity in the spot market for Bitcoin had significantly decreased manipulation potential. Moreover, BZX listed several reasons why it believed the ETF could give investors access to Bitcoin in a "regulated and transparent exchange-traded vehicle that would act to limit risk," such as, interestingly, its ability to "[reduce] risks associated with investing in operating companies that are imperfect proxies for Bitcoin exposure."
The SEC, of course, did not conclude that BZX had met the burden of evidence necessary, claiming, among other things, that it listed reasons the SEC had already considered and rejected; however, the SEC did emphasize "that its disapproval of this proposed rule change does not rest on an evaluation of whether bitcoin, or blockchain technology more generally, has utility or value as an innovation or an investment."
Futures trading for both Bitcoin and Ethereum has been popular, and the demand has been sufficient to warrant more product offerings being brought to market. ProShares, the first Bitcoin futures ETF to win approval, ended up having one of the most heavily-traded opening days in ETF listing history.
Bitcoin is down roughly 1.5% on the day and is up roughly 4.5% on the week.
Disclosure: At the time of writing, the author of this feature held BTC, ETH, and several other cryptocurrencies.