Bitcoin Futures ETF Set to Hit Highest Launch Day Trading Volume
The first Bitcoin futures ETF in the U.S. has roared onto the market.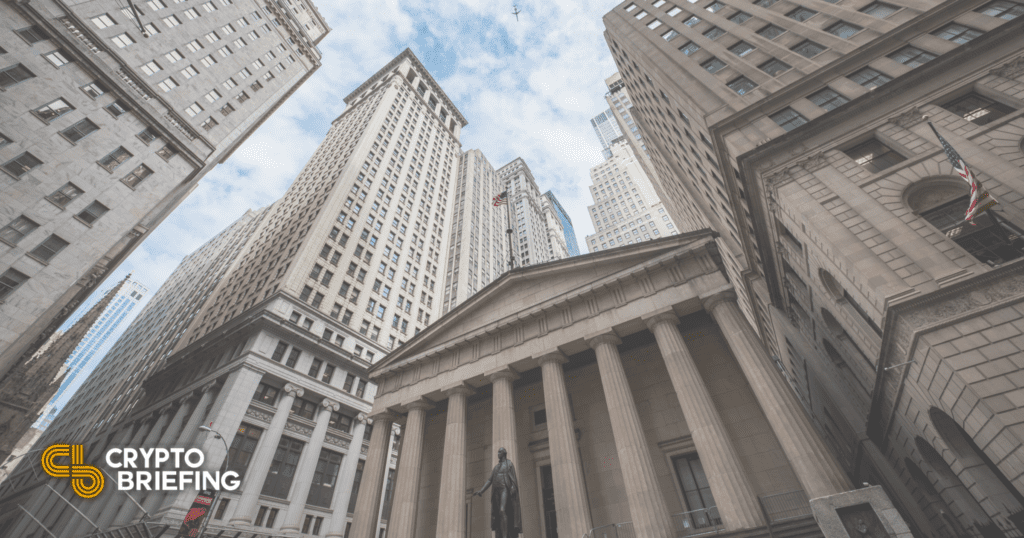 Key Takeaways
ProShares has become the first company to launch a Bitcoin futures ETF.
The ETF is off to a strong start, racking up more than $500 million in trading volume in under two hours.
The new offering is on track to become the ETF with the highest opening day trading volume ever recorded. 
The ProShares Bitcoin futures ETF debuted on the New York Stock Exchange this morning. Initial trading volumes show that it's on target to take the top spot for the highest opening day trading volume ever recorded.
Bitcoin ETF Set to Break Record
Demand for a Bitcoin futures ETF is proving strong.
ProShares' Bitcoin-linked exchange-traded fund made history this morning, becoming the first Bitcoin futures ETF to trade on the New York Stock Exchange.
Less than two hours after the opening bell rang, the ETF trading under the ticker BITO, had surpassed $500 million in trading volume. The new ETF is already within the top 15 ETF launches on the New York Stock Exchange and looks set to hit with the highest opening day volume ever recorded for an ETF.
BIG NUMBERS: $BITO has traded $280m worth of shares in first 20min. That already puts it in Top 15 opening day launches of all-time, more than $GLD & $QQQ. $ARKX & $BUZZ were two from this year that made list. It has legit shot at $1b and top spot. We'll see, via @tpsarofagis pic.twitter.com/DgjPA42TnB

— Eric Balchunas (@EricBalchunas) October 19, 2021
BITO will need to surpass $1.16 billion in volume within its first trading session to take the top spot. The Blackrock U.S. Carbon Transition Readiness ETF currently holds the highest opening day volume after launching earlier this year in April. At the time of writing, ProShares' Bitcoin futures ETF has already crossed $650 million with more than half of the day remaining.
In the days leading up to the ETF's launch, opinions have been mixed. Many onlookers warned that investors could be reluctant to buy the ProShares ETF because it is backed by Bitcoin futures instead of Bitcoin
On the other hand, trading volumes for Bitcoin futures on the Chicago Mercantile Exchange soared to new highs before the launch, indicating bullish enthusiasm. Judging by initial trading volumes, it appears the bulls were right, as demand for the ETF is proving to be high.
While the ProShares ETF looks to set a new record, it is likely not the only futures-based ETF to start trading this month. There are currently several similar ETFs awaiting approval, from big players such as Cathie Wood's Ark Invest, Valkyrie Investments, and global investment manager VanEck (Invesco also applied for a futures-based ETF but has withdrawn its application to focus on securing a Bitcoin ETF).
Whether subsequent Bitcoin futures ETFs will enjoy the same success as ProShares' remains to be seen. Many investors are still waiting for U.S. regulators to approve a spot-backed Bitcoin ETF, with decisions due later this year.
Disclaimer: At the time of writing this feature, the author owned BTC, ETH, and several other cryptocurrencies.