Hacken Seeks A Fresh Start On VeChain
A new day on a new blockchain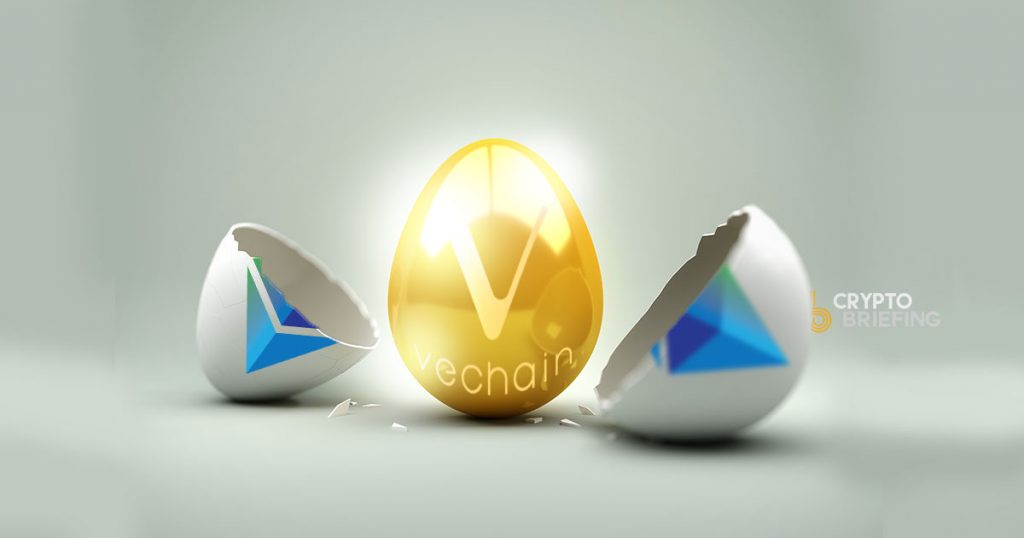 Blockchain cybersecurity firm Hacken (HKN) is migrating its blockchain-related operations from Ethereum to VeChain (VET). The Ukraine-based project cited the logistics platform's superior technology and an already strong record of enterprise adoption.
"After evaluation, Hacken believes the VeChainThor Blockchain to be the best available option in the market," according to the official announcement. In addition to an active community and thriving ecosystem, Hacken also praised VeChain as one of the most secure blockchain platforms. The company has previously been a security auditor for VeChain's technology.
VeChain also has features like Multi-Party Payments (MPP) that could bring additional utility to blockchain technology and make it more accessible for businesses worldwide. Big-name companies like Deloitte and PwC already use its management system to track products through their production cycles.
"Hacken shares a similar enterprise client [to VeChain]; we understand it takes a lot of professionalism and trustworthiness for enterprises of that calibre to lend their name," Hacken said.
Enterprises use VeChain to create a transparent and more efficient supply chain. Yesterday, a Chinese-based wine merchant began using the platform for a new wine traceability system to tackle a rising problem of counterfeit bottles in the country.
Crypto Briefing reached out to Hacken for comment but had not received a reply by the time we went to press.
---
What is Hacken?
Hacken is a community-led team of blockchain security specialists. Since launching two years ago, the company has provided white-hat hacking services for TradingView, AirAsia and the U.S. Department of Defence.
The company has recently focused on protecting its clients from malicious hackers, according to CEO Dmitriy Budorin.
Today's announcement comes as Hacken tries to rehabilitate its public image. In November, Reuters reported that the project was paying social media influencers thousands of dollars to post positive token reviews.
HKN tokens can be used to purchase Hacken cybersecurity services. The majority were sold for $1 in an ICO back in 2017. Although tokens surged above $6 in January 2018, the token has since been on a downward spiral.
ICO investors have frequently complained about poor returns and the alleged price manipulation may have been an attempt to allay criticisms. In any case, token prices crashed days after the sponsored review was posted.
As a cybersecurity project, the blow to Hacken's reputation could have seriously affected businesses. Migrating to new technology might be a chance to rehabilitate the team in the eyes of its potential clients, as well as take advantage of a more enterprise-friendly blockchain. However, it's still not certain whether the team will live up to its new expectations.