Hasbro Plans NFTs for Magic: The Gathering and More
The gaming company could tokenize Magic: The Gathering cards and other gaming items.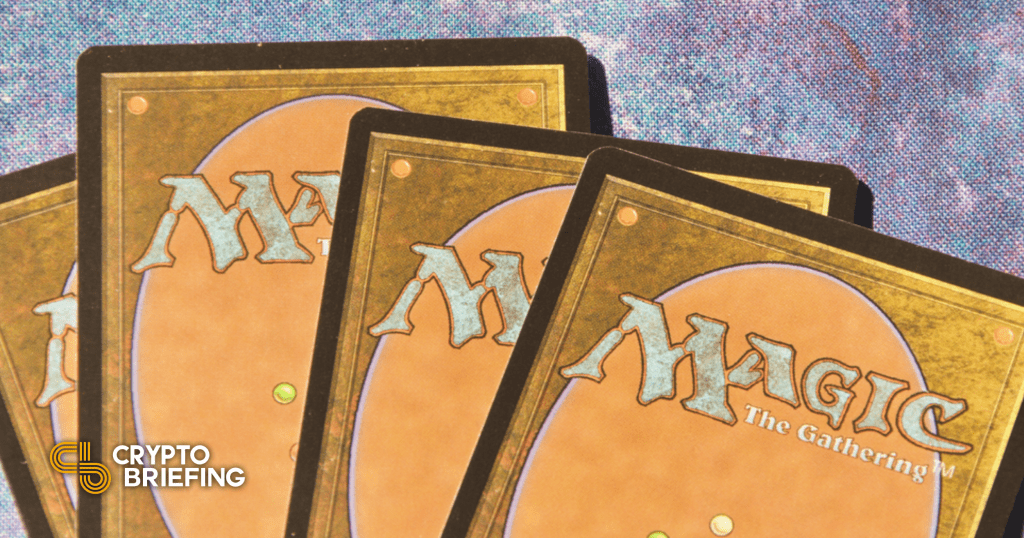 Key Takeaways
Hasbro and its subsidiary Wizards of the Coast are considering using NFTs for its Magic: The Gathering card game.
Those efforts would presumably allow the company to tokenize Magic: The Gathering cards on a blockchain.
Non-fungible tokens, or NFTs, have already spawned numerous blockchain-based trading card games.
Hasbro is working on a non-fungible token (NFT) technology, according to the company's quarterly earnings call.
Magic Cards Could Be Tokenized
In the call, Hasbro CEO Brian Goldner stated that NFTs are under consideration for several games and product lines including its popular Magic: The Gathering trading card game.
He drew attention to the recent success of digital versions of the trading card game, as well as the company's plans to issue a series of cards both digitally and traditionally. That has given the company a chance to look at new ways of expanding the card game.
"We'll continue to monitor and look at [the] accelerating MAGIC business," Goldberg stated. "The NFT is a real opportunity for us…and we have a team that's leading our effort out of the West Coast."
He added: "We have so many brands that really operate on multiple demographic levels, whether it's Transformers, whether it's Magic and the D&D brand, and brands like G.I. Joe."
Goldberg concluded that Hasbro sees "sees multiple opportunities on the NFT side" and that it will reveal more as it moves forward. He said that the company is "actively developing" its opportunities and that it sees those opportunities as "substantial."
If Magic: The Gathering does implement NFTs, Hasbro would presumably tokenize certain cards or create a new line of exclusive cards, allowing users to trade the cards digitally and use them in online matches. However, Goldberg did not say this explicitly.
NFTs and Trading Card Games
Non-fungbile tokens are a popular basis for digital trading card games. Because NFTs are built on a blockchain, each card is unique, cannot be counterfeited, and can be freely circulated by owners.
There are already several popular blockchain-native NFT trading card games in operation including Splinterlands, Gods Unchained, Crypto Spells, and Relentless. Additionally, Tezos co-founder Kathleen Breitman is working with a new startup called Coase on an NFT-based trading card game called Emergents.
However, if Magic: The Gathering adopts the technology, it would be one of the most popular mainstream games to do so. According to ICV2, it is one of the top-selling card games alongside Pokémon.
Disclaimer: At the time of writing this author held less than $75 of Bitcoin, Ethereum, and altcoins.