HEX's Controversial Reward Scheme Reaches 80,000 Transactions
The divisive project is one of the most active Ethereum contracts.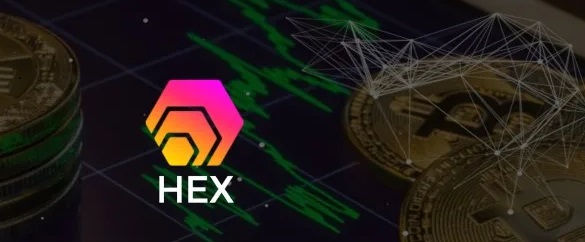 HEX has finally gone live, marking the most recent project of the colorful YouTube personality Richard Heart. As of Dec. 2, 2019, HEX has completed its snapshot, and its tokens are now in circulation. HEX describes itself as a blockchain certificate of deposit — an interest-paying service traditionally offered by banks.
The project is divisive: to its detractors, HEX is a referral scheme which is unlikely to gain value. It has also been advertised in questionable ways, such as a front page ad on the Pirate Bay. But to its supporters, HEX is an opportunity to earn free rewards with no upfront cost. In any case, HEX is still in its early stages — here are its prospects.
What Is HEX?
HEX is essentially a contract that pays out interest to users who stake its token. Users who lock up greater amounts of HEX stand to earn the greatest rewards (so do users who do so for longer periods of time). Additionally, earnings will be affected by overall staking activity — average rewards will be higher if less of the total HEX supply is staked.
Circulation has already begun: Bitcoin holders who participated in HEX's snapshot are currently claiming their HEX tokens and have fifty weeks to do so. Though snapshot participants can claim tokens for free, it is also possible to buy HEX tokens — but, as with any new cryptocurrency, HEX is naturally a risky investment.
HEX relies on inflation as a source of rewards — just like most other cryptocurrencies. Though HEX's FAQ admits that this is the case, it also promises that HEX will be "deflationary in USD price as the value of HEX goes up." However, since HEX hasn't achieved the market value that it would take to accomplish deflation, this is a tall order.
Is HEX Truly Active?
HEX founder Richard Heart has boasted that HEX is one of the most active Ethereum smart contracts. In three days, HEX's contract has made over 52,000 transactions. However, as Etherscan shows, many transactions in HEX's contract have no monetary value — presumably due to the fact that the snapshot has given away HEX for free.
Some users appear to be buying HEX tokens: it is being traded in very low volumes on Etherdelta and Bidesk. However, this is not enough to give HEX any detectable market value. Etherscan displays HEX's price as $0.00, and the project will need to become more prominent before it is listed on market aggregators, such as CoinMarketCap.
Is HEX Legitimate?
HEX's most controversial aspect is its referral scheme. HEX's FAQ claims that it is not a Ponzi scheme, as it will always be able to make payouts. It also claims that it is not a pyramid scheme, as its referrals are only meant to go on for 50 weeks. If these things are true, HEX is not a scam — merely a risky investment.
Another issue is the fact that HEX's "origin address" earns a copy of the rewards that other users do. Critics have suggested that Heart stands to gain the most wealth from this — though Heart himself has implied that the origin address is not under his control. In any case, this lack of transparency might be concerning to some.
Finally, HEX relies on a combination of staking and inflation that is largely unproven. It also admits that its future value will come from replacing gold and credit cards over several years — ambitious goals, to say the least. Given that more reputable platforms such as Cardano and Tezos are already offering rewards, there are safer choices for investors.