How A Homeless New Yorker Helped Launch Africa's Crypto Revolution
Paxful's CEO explains why Africans need cryptocurrencies.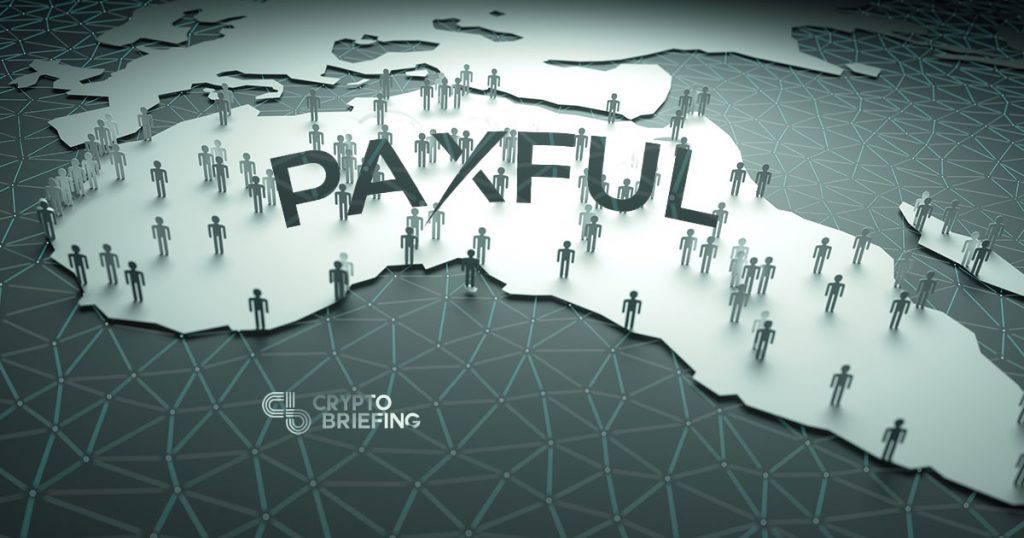 I have attended a number of cryptocurrency events, where I usually interact with cryptocurrency and blockchain enthusiasts who have been in the industry for quite some time. Only once have I been to an event where everyone was new to crypto.
It was a Paxful Campus Tour, one in a series of events organized by peer-to-peer bitcoin marketplace Paxful. These events target young people, primarily those in universities, spreading the blockchain gospel to this receptive generation. For most of the audience, it was the first time they would really understand cryptos.
The future of the continent lies in these young people, says Ray Youssef, the CEO and co-founder of Paxful. During the event, Youssef explained the use cases of Bitcoin to the audience and why it is crucial for them to start interacting with the new asset class.
In an interview with Crypto Briefing, Youssef said that this was the most certain way to get the continent into the world of cryptos. While some companies focus on expensive media campaigns, Youssef chose a different method, and perhaps one that's more effective.
Paxful had organized four campus tours in South Africa prior to coming to Kenya. In South Africa, the students were just as excited to learn about bitcoin and the other cryptos as we were. After Kenya, the team will go to other countries including Nigeria and Ghana.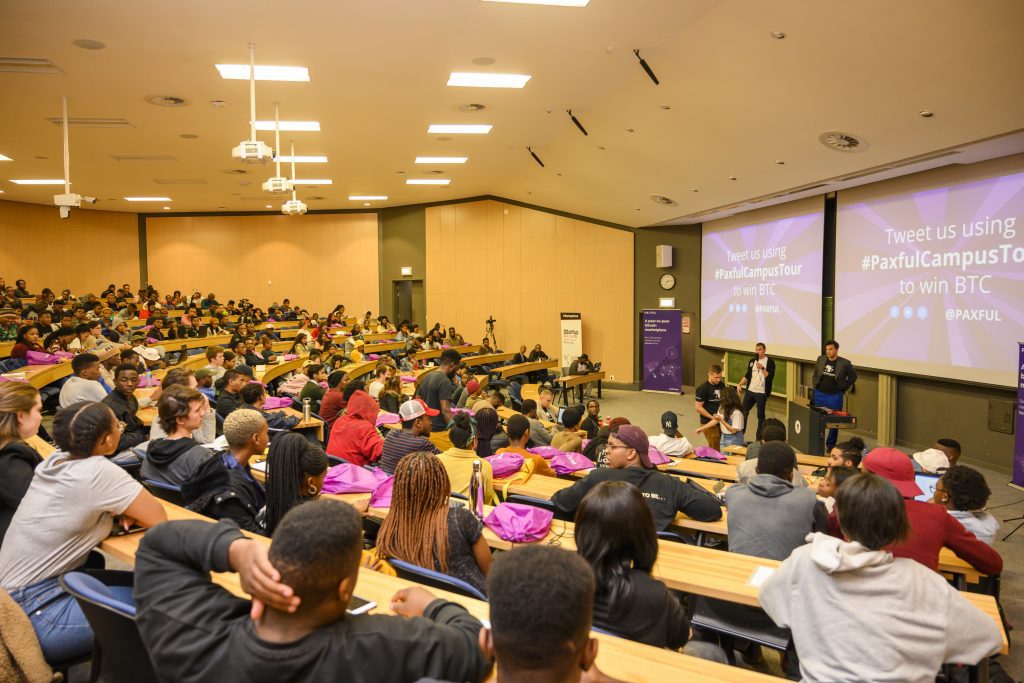 ---
Paxful's Journey
Youssef co-founded Paxful in 2015 with the company's current COO, Artur Schaback. In its early days, onboarding clients wasn't easy as cryptos weren't too popular. However, the startup benefitted greatly from what has now become known as the 'Backpage effect.'
Backpage was a hugely popular classified advertising website, at its peak only second to Craigslist. In 2015, major credit companies cut it off over sex trafficking complaints. The site turned to Bitcoin as an alternative payment method and listed a number of marketplaces where its users could easily buy and sell Bitcoin. Paxful was among the marketplaces listed and it took off from there.
Before it could break even, Youssef and Schaback had to work tirelessly to support the development. At one point, Youssef couldn't even afford to pay his rent and was homeless for a while in New York. This didn't deter him, however, and he pushed on. As cryptos became more popular, Paxful became more prominent and the stars seemed to finally align.
Throughout the four years of its existence, Paxful hasn't raised funding from investors, and that's not for lack of interest. According to Youssef, VC firms are always lining up with offers, but he and his team feel that there are best suited with the company as it is.
This way, they spend less time answering to their investors and more time on the ground solving the challenges that their users face.
---
Giving Back And Building Schools
While Paxful has become massively successful, Youssef hasn't lost sight of the original plan: to help the people. Most other startups wait until they become unicorns and make billions of dollars before they give back to the society. However, Paxful has been doing it for quite some time.
One of the company's biggest projects has been building schools in Africa, an initiative that has been a dream for Youssef for years. The first two schools were built in Rwanda in partnership with Zam Zam Water.
Youssef stated:
Youssef announced that the next two schools would be built in Kenya, but said that the timeline is yet to be finalized. Paxful not only builds the schools but also supports them, even paying the teachers' salaries.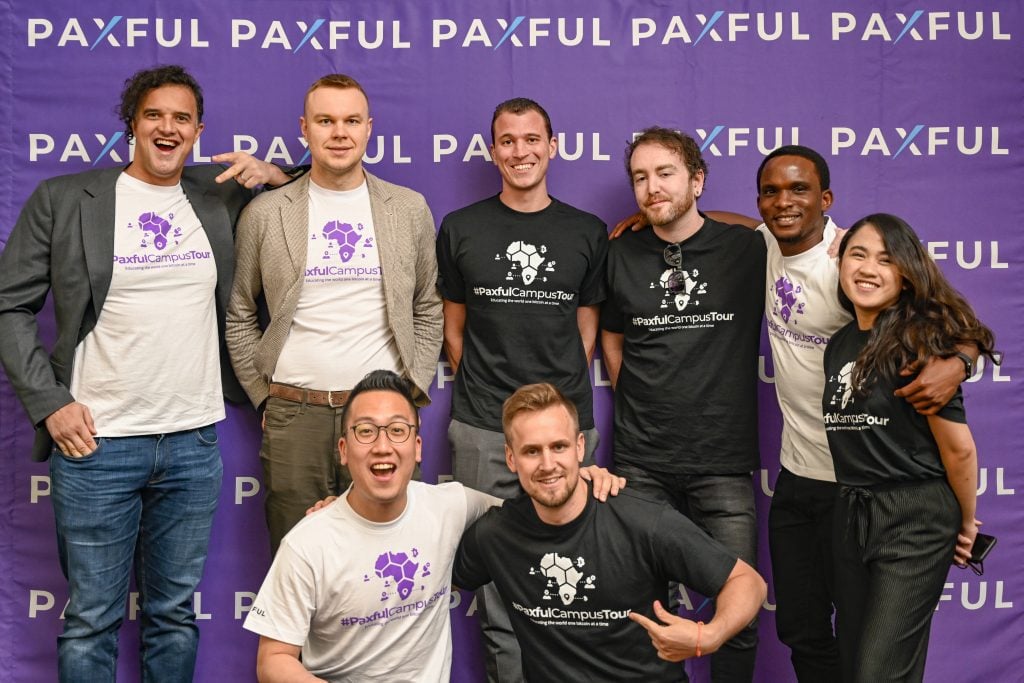 ---
The African Revolution
Despite being based in Estonia, Paxful has focused its efforts on the African market, a strategy that Youssef told me is a result of the reception the people have shown to his company.
"I focus on Africa nearly 80% of my time," he said. "The rest I can divide between the other continents, but this is home." And indeed it is. He was born in Egypt before he moved to New York and later to Europe.
He also revealed that the continent has been growing in its love for crypto since the first day. Even during the crypto winter of 2018, the market was still as vibrant, mainly because most users weren't in crypto to make a quick buck.
Instead, they are in crypto to explore alternative financial methods that can help them overcome the challenges that traditional financial systems have failed to solve. These include sky-high charges for even the most basic transactions, slow transaction speeds and lack of access.
In 2018, a year in which most crypto exchanges had to cut their staff and restructure, Paxful only expanded.
"Crypto winter? What winter?" Youssef asked. "In 2018, we continued to onboard clients as we have been doing since we came to Africa. In fact, we grew 130% in 2018. But yes, I know many other exchanges suffered a lot, but we didn't. Some of the talent that they fired, we brought them to Paxful, and we'll continue to grow together."
What makes Africa interesting is that the people are willing to go beyond just buying and selling, he explained. In South Africa, for instance, one Paxful user has built a mini-Western Union to help the locals transfer money abroad. Tired of the delays and the high charges that come with such transfers, he decided to find a solution.
Upon discovering Paxful, he asked his first client, who needed to send money to Nigeria, to deposit the money he wished to send in his bank account. He posted a sell order for an equivalent amount of Bitcoin on Paxful Nigeria's page and had the order settled in minutes. The money was paid to the originally intended recipient, the entire transaction taking less than thirty minutes.
---
Controversy in Nigeria and Future Plans
Paxful hasn't been immune from controversy. In April this year, a group of Nigerian traders accused the company of scamming them by freezing their accounts and taking their money. The traders even lodged a formal complaint with the Nigerian Economic and Financial Crimes Commission (EFCC). Nigeria, as the traders quoted in their complaint, is one of Paxful's biggest markets, purportedly contributing up to 20% of its profits.
Youssef shared Paxful's side of the story, and it's quite different. Paxful had experienced some cases of fraud on its platform and upon investigation, discovered that there were a number of traders who were using the platform to scam unsuspecting users.
They then went on to freeze them out of the platform as they continued with the investigation. But the company has not denied service to legitimate traders as some reports had misleadingly stated. Youssef further pointed out that Paxful will continue investing in the security of its platform to keep the scammers away while ensuring that legitimate traders have a seamless experience.
Paxful has also recently launched its mobile application, available for both iOS and Android users. The application provides users with a simple platform where they can buy, sell and store their Bitcoin. The company will also continue to listen to its clients and this will inform all future developments.
On whether Paxful intends on adding more coins, Youssef believes that for now, the company's objectives lie elsewhere. With a majority of the African crypto trading volume being focused on Bitcoin, it's more important to offer a seamless platform for BTC than to focus on accommodating hundreds of coins.