How Should DeFi Be Taxed? The U.K. Government Wants to Know
The U.K. government has put out a "call for evidence" regarding the taxation of crypto assets used in decentralized finance.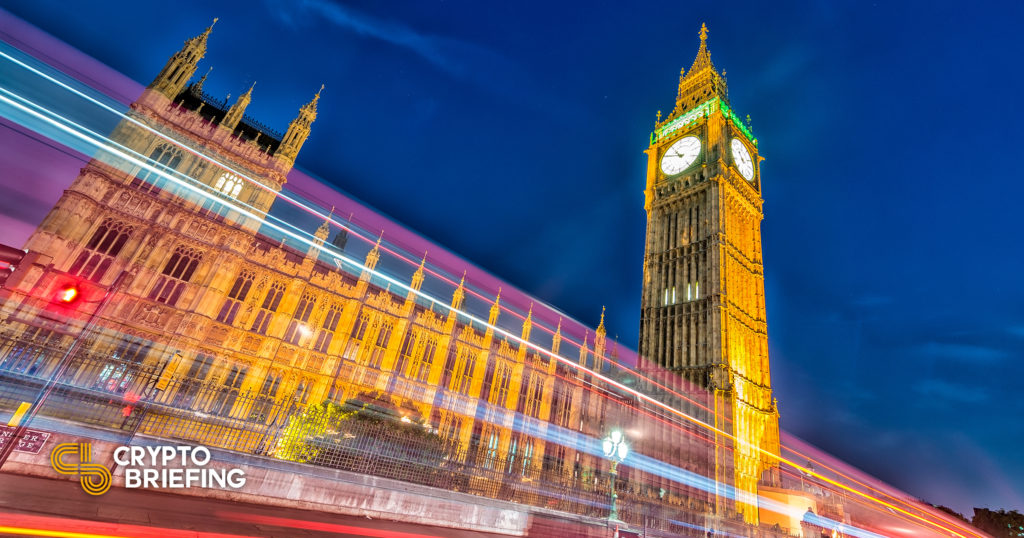 Her Majesty's Revenue and Customs is seeking views from investors, professionals, and firms engaged in the DeFi space.
U.K. Mulls New Tax Rules for DeFi
The U.K. government wants help deciding how DeFi activities should be taxed.
In a call for evidence published on Jul. 5, Her Majesty's Revenue and Customs (HMRC) has called on crypto industry stakeholders for input on the country's tax treatment of crypto-based loans and staking.
The open consultation seeks views on the taxation of crypto asset loans taken from DeFi lending protocols like Compound and Aave, as well as token staking in the context of decentralized finance. According to the consultation, the government will use the evidence provided to ascertain "whether administrative burdens and costs could be reduced for taxpayers engaging in [DeFi] activities, and whether the tax treatment can be better aligned with the underlying economics of the transactions involved."
The call for evidence follows the government's Apr. 4 announcement of a package of measures designed to ensure the U.K. financial services sector remains at the cutting-edge of blockchain technology. In reference to the proposed measures, U.K. Chancellor Rishi Sunak said he wanted the U.K. to become "a global hub for cryptoasset technology," while citing the need for clear and appropriate guidelines that allow the burgeoning industry to flourish.
Those who wish to weigh in on DeFi tax treatment in the U.K. have until Aug. 31 to provide evidence to HMRC. Following the call, the government will publish a summary of responses and details of its next steps.
Today's DeFi tax call for evidence is not the first consultation paper the U.K. government has published in recent months. In May, Her Majesty's Treasury published a paper exploring ways to mitigate the financial stability issues associated with digital payment assets in the wake of Terra's collapse. Like today's open consultation, the paper invited feedback from industry stakeholders with a deadline of Aug. 2.
Disclosure: At the time of writing this piece, the author owned BTC, ETH, and several other cryptocurrencies.