Huobi Adds XRP To OTC Trading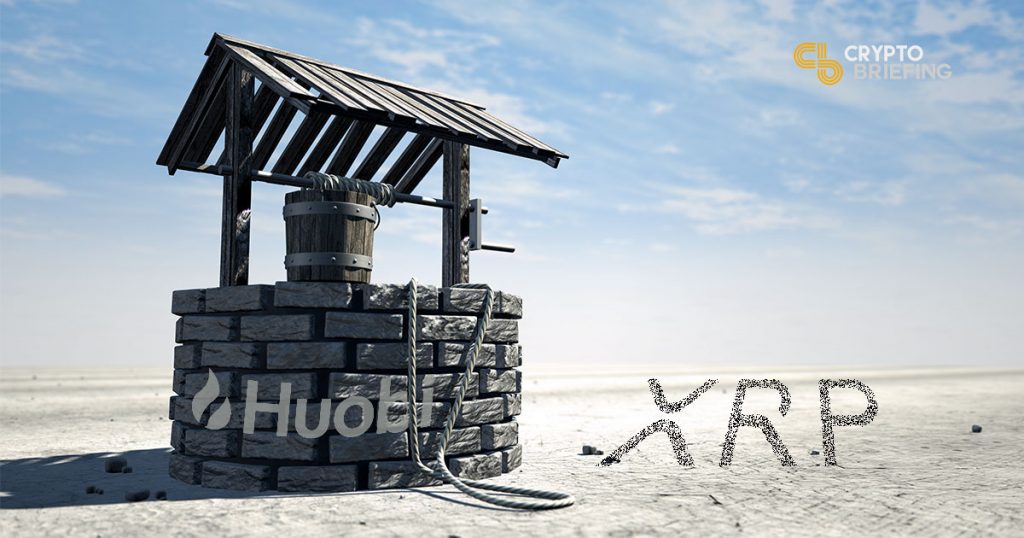 XRP can now be traded on the Huobi OTC platform. The asset went live at the beginning of the Singaporean working day, at 02:00 GMT.
Traders can exchange the payments token against Huobi's featured digital assets as well as twenty-five fiat currencies, including the U.S. Dollar and Euro. The exchange will charge a maker fee of between 0.2% and 0.7%.
---
What is OTC Trading?
Over-the-counter trades take place directly between a buyer and seller, without middlemen. Unlike the open market, where prices constantly fluctuate based on supply and demand, OTC allows high volume transactions with little impact on the rest of the market.
Huobi announced the launch on Twitter yesterday. OTC users were already able to trade many of the largest cryptocurrencies, including Bitcoin (BTC), Ether (ETH), Tether (USDT) and EOS. Exchanges in Huobi Token (HT) and the exchange's HUSD stablecoin are also available.
#Huobi OTC #announcement is now here!$XRP @Ripple will launch on #Huobi #OTC at 10:00 6 March.
Details here: https://t.co/BsBc3KEN37 @bgarlinghouse #Ripple pic.twitter.com/cpCZjG0Cmv

— HuobiGlobal (@HuobiGlobal) March 5, 2019
According to Livio Weng, Huobi Global's CEO, adding XRP will help improve a "very important" part of Huobi's trading ecosystem.
"Huobi OTC is also our main platform for users who prefer peer-to-peer trading," Weng said, in a statement. "The addition of Ripple is a big step forward in expanding our already extensive offering here."
---
Can OTC Trades Stabilize the XRP Price?
There are two distinct types of OTC trading. Principal trading involves large-scale firms – like banks or other financial institutions – which set up trading desks that buy and sell round the clock. This creates a ready market for a particular asset, acting as an important source of liquidity that helps stabilize the price.
The other type is known as OTC brokerage trading, which is facilitated by a matchmaker. Although these trades may seem straightforward, interactions between buyer and seller are complicated and prone to failure. The process can be long and arduous, with no complete safeguard against counter-party risk.
As Crypto Briefing has previously reported, most prospective brokerage trades fail.
Huobi's OTC service is similar to a brokerage. It provides a platform for peer-to-peer trades, but is not a market maker. There's nothing to stop buyers or sellers from shopping for the best prices, and Huobi itself does not provide liquidity.
That's good news for Huobi users, but it might not improve XRP's liquidity in the long run. Illiquid markets cause prices to be more volatile, preventing individuals and businesses from adopting virtual assets as a currency.
XRP is a payments token, which allows institutional clients to settle cross-border payments in seconds. Mercury FX, using Ripple Labs' xRapid settlement solution, was able to send its first transaction to the Philippines yesterday.
Remittance and settlements is one of the clearest use-cases for digital assets, as even JPMorgan recognizes. However, if history is any indication, the new addition to Huobi's OTC service is unlikely to bring immediate gains for further adoption.
---
The author is invested in digital assets, including BTC and ETH which are mentioned in this article.