Huobi Plans London Move, Unafraid Of Regulation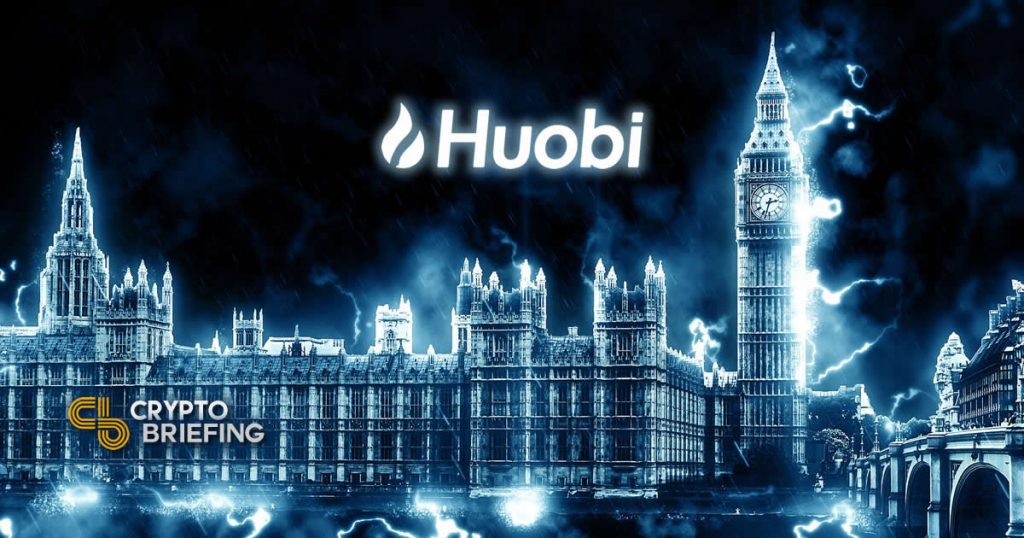 The cryptocurrency exchange Huobi is planning to storm into London as it looks to expand beyond Asia. Huobi's senior business development manager for Europe, Chern Chung, told Crypto Briefing that as the exchange looked to expand into the West, London was their preferred location to set up an office.
"Our statistics show that London is the most active trading scene across all of Europe", said Chung. "We want to have a presence here."
In finance, London is one of the largest and most important centres in the world. Even with the uncertainty caused by Brexit, leading industry figures still ranked London as the best finance centre, as reported by Bloomberg.
For Huobi, a London office will mean strong contacts with the global banks that are based in the City as well as an ideal location to begin rolling out services throughout Europe.
"Not Malta, not Switzerland. Absolutely London, more precisely Britain, is the entry point for the European market for us", said the Vice-President of Huobi Group, Peng Hu. "Soon we will have an office here."
It's not just Europe that Huobi is looking to expand to. The exchange, which has a reported 6.5m users worldwide, began operations in South Korea at the end of last month and is currently setting up shop in San Francisco, which will be the exchanges centre of operations for the US.
Huobi Doesn't Fear Regulation In London
However, Huobi's intention to open up shop in London is also a message to show key figures in finance and officialdom that the exchange is a serious player, willing to work with regulation.
A base in London will "shows Huobi's commitment and determination to go mainstream", said Chung. "We are not afraid of regulation nor are we escaping regulation".
"We [Huobi] are not saying that others that are going to these places are escaping but we are not escaping and we are charging towards them [regulators]".
Following an official warning from Japanese regulators, Huobi's rival Binance announced plans to close its Tokyo office and move its operations to Malta; a move welcomed by Maltese Prime Minister, Joseph Muscat.
Originally based in China, both Huobi and Binance were forced to move overseas after the government announced a ban on domestic exchanges and ICOs back in September. Whereas Binance moved its headquarters to Hong Kong, Huobi decamped to Singapore.
In an effort to attract business, some countries have begun passing crypto-friendly legislation as a means to attract businesses worried over regulatory uncertainty.
As well as Malta, the European countries of Belarus, Liechtenstein, Switzerland and Gibraltar have all announced plans to become cryptocurrency hotspots in the region.
---
The UK has been notably reticent on its cryptocurrency stance and the uncertainty over whether regulation will support or restrict business is a worry for many.
"Uncertainty means companies are more likely to set up overseas", said a trader with a focus on cryptocurrency, who wished to remain anonymous. "There are plenty of places that are welcoming cryptocurrency with open arms."
Although Chung was adamant London was the place to be, he said Huobi was currently in talks with twenty to thirty projects – that it is looking to list – predominantly coming out of Eastern Europe.
Whilst it might be a statement, if business goes elsewhere or if Westminster lawmakers turn sour on cryptocurrency, Huobi may have to rethink its proposed European office.