Huobi 'Concerned' ThunderCore IEO Has Damaged Their Reputation
It comes at the wrong time as the exchange embarks on a significant overseas expansion.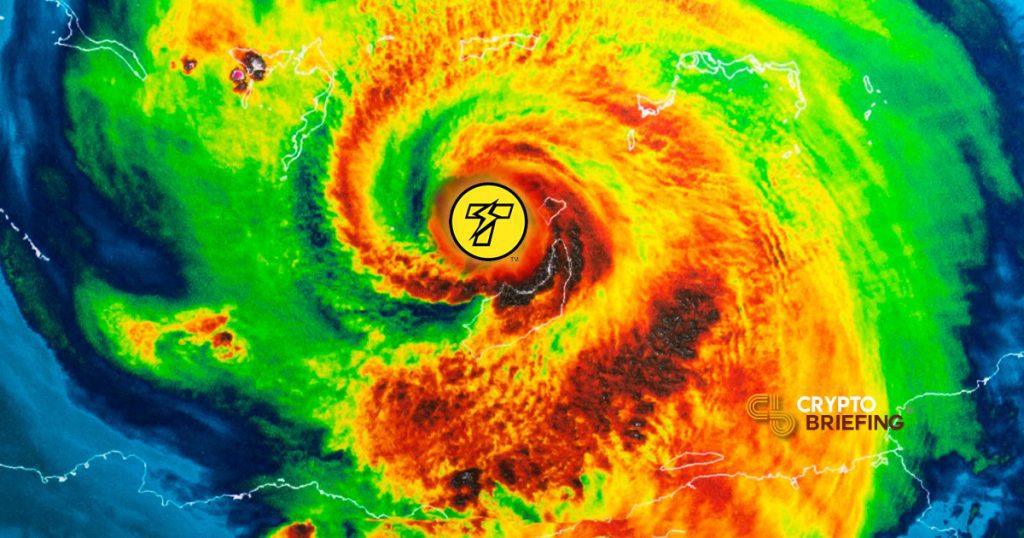 A Huobi executive has declared that the company is worried over a recent controversy surrounding the ThunderCore IEO, and that it may have damaged the reputation of the Huobi Prime token sale platform – as well as the brand as a whole.
At a Huobi event held in New York this week, Will Wang, head of Huobi's business development and investment in North America, told Crypto Briefing they were aware of investor criticism surrounding the ThunderCore IEO on Huobi Prime Lite – a token sale platform with short listing cycles – which took place earlier this week.
ThunderCore (TT) is designed as a scalable blockchain network, able to process more than 1,200 transactions every second, according to the project's website. Since its inception in Q3 2017, the project has had four investment rounds, including the Prime IEO, which have raised a total of $50M for the project.
But ThunderCore has faced criticism from many of its prominent backers because the asking price at the IEO was far below the price at the final SAFT (Simple Agreement for Future Tokens) round, a token sale for accredited investors.
---
"Essentially Fucked"
Most projects have multiple funding rounds. The unwritten rule is that the earlier you invest, the lower the price. Not only does it allow projects to attract early-stage funding, but it also rewards investors who took the risk, by giving them greater returns.
Although TT tokens were sold at $0.01 during the first seed round, the asking price at the second round was $0.02 and increased to $0.10 during the final round, which took place in Q4 2018.
But at this weekend's IEO, tokens were pitched at little more than $0.015 each: slightly below the second round and a significant 85% markdown from the price investors had to buy during the final round.
The pricing structure has reportedly damaged investor sentiment in the project. A website run by a group of volunteers, aimed at promoting ThunderCore to the Chinese market, has shut down. In a public letter published today, website administrators said the project's team had, "no gratitude to investors [and] no awareness of the market."
When asked for their views on ThunderCore, one representative of a high-profile global crypto fund, who asked to remain anonymous, told Crypto Briefing that undercutting the investments of many large-scale investors in the space means "they are essentially fucked".
---
ThunderCore: Don't Blame Us
Crypto Briefing approached ThunderCore for comment. Peter Abilla, Vice-President of Growth Marketing and Business Development, who was also present at the Huobi event, said that they "definitely had empathy" with final-round investors.
But Abilla defended the pricing structure. The bear market has reduced investors' risk appetites, he said, and this forced them to sell tokens far below that charged during the final funding round.
Abilla also indicated that it had been Huobi themselves who had suggested the $0.015 asking price. ThunderCore had reportedly suggested an asking price around the $0.04-0.05 mark but he alleged that the Prime team argued for a much lower price that would make the IEO look more attractive and ultimately successful.
We put these claims to Wang. Although he refused to confirm whether it had been Huobi who had been the main driving force behind the price, he emphasized that Prime Lite was not for large scale investment.
"You're not supposed to raise all your money through our Prime platform", said Wang, "it's more about being a marketing tool".
---
Huobi IEO Wants Stability
The ThunderCore controversy could not have come at a worse time for Huobi, which has now unveiled the third project which will launch its token on its platform, as Crypto Briefing has reported.
Known as Reserve, the project wants to become a universal store of value through the use of its algorithmic stablecoin, pegged on a 1:1 ratio with the US dollar. Huobi hopes the IEO will allow them to break out of the domestic Asian market and target English-speaking jurisdictions, excluding the USA.
Investor opprobrium has so far been targeted almost exclusively at ThunderCore. Wang said that although the Prime platform's main priority was to protect investors, they have a responsibility to "remain neutral" in this dispute. "We did our due diligence and we did our analysis", he said, "ultimately we still believe in Thunder's long-term potential."
But keeping quiet may be less about neutrality, and more about realpolitik. If Huobi hopes Prime will be the vehicle to help them become a globally recognized and popular service, the controversy surrounding one of their sales will be as welcome as a wasp at a picnic.
If, as Abilla suggested, the $0.015 asking price was Huobi's idea, then there is even more reason to stick to the sidelines. Prime may be more of a marketing tool than a serious investment vehicle, but that's not how ThunderCore's investors saw it.
Hopefully, the Reserve IEO, planned for later this month, will run smoothly.