Huobi Partners With Reserve For New Token Sale: A Stablecoin For Venezuela
Reserve has also announced that it will be expanding into Angola.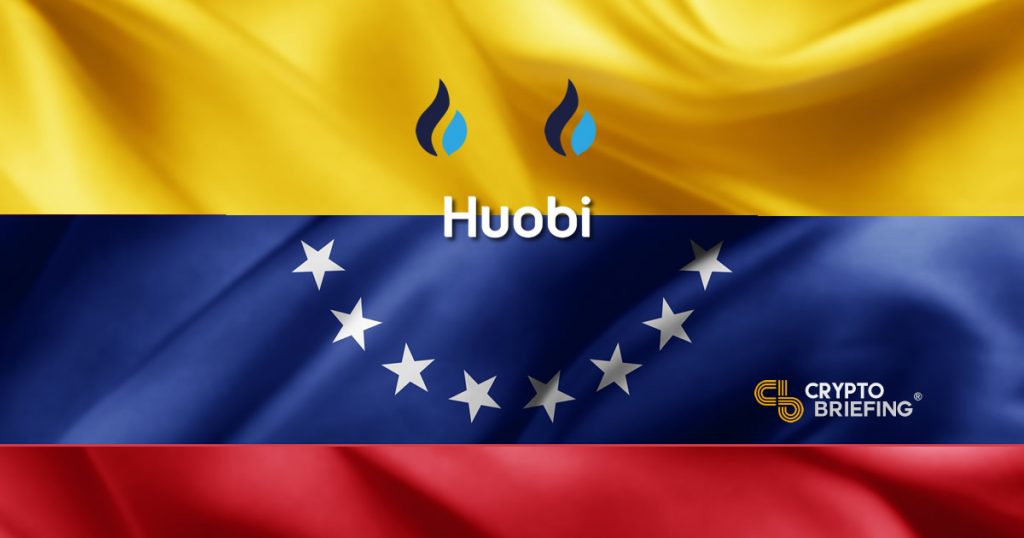 Huobi Prime has unveiled the third project on its premium token sale platform, a stablecoin project with ambitions to become a universal store of value and "the future of money".
Reserve, an algorithmic stablecoin initiative and payments network for emerging markets, will launch its protocol token, known as Reserve Rights (RSR) on Huobi Prime by the end of the month.
The Reserve ecosystem uses two tokens: the Reserve Dollar (RSD) pegged at a 1:1 ratio with the US dollar, and the RSR token, which helps keep its value stable.
The sale will be a Direct Premium Offering. Although similar to an IEO the DPO has some differences. It offers tokens directly to members of the public, without the exchange itself underwriting the sale.
The hope is that this will open the sale up to investors from outside the US, encouraging greater adoption and spreading the payments network globally.
Launched back in mid-March, some observers have likened Huobi Prime to other IEO platforms like Binance Launchpad; but Huobi prefers to see it as a rewards program for loyal users. Users eligible to join Prime need to have had 500 HT tokens – around $1,100 at the time of writing – 30 days prior to launch date in order to participate in sales.
Reserve also announced today that it would be bringing its RSD to both Venezuela and Angola, two countries where the national currency has suffered critically from high inflation.
"The world needs a stable, global, digital currency that gives people and businesses autonomy and control of their money," said Nevin Freeman, Co-Founder of the Reserve. "Obviously, Venezuelans need this the most right now, and that's why we are starting there – but this is just the beginning".
Reserve gives holders a stable store of value, one which could become a reliable means of payments for goods and services. And as a cryptocurrency, it also makes it a fast and cheap vehicle for people based outside the country to send money home to their families.
Reserve isn't the only cryptocurrency moving to Venezuela. Dash (DASH) has long had a presence in the country and has already become a popular payments method. A cryptocurrency-enabled smartphone, which comes pre-loaded with Dash, has proved especially popular in the country, as Crypto Briefing has previously reported.