XRP Will Be First Of Many Huobi Crypto Futures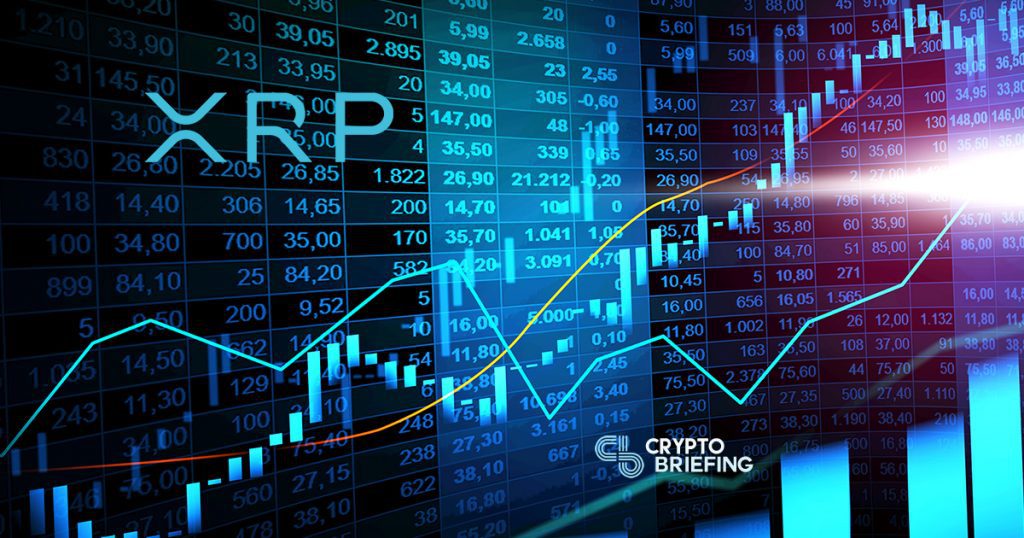 Huobi is preparing to release XRP derivatives contracts in the "very near future," as the exchange seeks to provide more products and services aimed at institutional investors.
Josh Goodbody, Huobi's General Counsel, told Crypto Briefing that the exchange plans to launch XRP futures contracts on its Huobi Derivatives Market (DM) "very soon," with more virtual currency contracts coming throughout the year.
"We are planning on releasing our XRP contract in the very near future," Goodbody wrote in an email. "Additional types of crypto-assets will also be added throughout 2019, and we expect the time between launches to get shorter and shorter."
Futures contracts – agreements to exchange an asset at a certain price at a point in the future – are a growing force in the cryptocurrency space. BitMEX and Bitfinex already offer futures or similar products; Cboe and CME, two of the world's largest derivatives trading platforms, released Bitcoin (BTC) futures in December 2017.
---
Huobi Derivatives: Not Just For XRP
Huobi unveiled plans for its derivatives market in November of last year. When the platform launched in December, traders could purchase both Bitcoin and Ether (ETH) futures, with EOS contracts added later that month. It's available worldwide to investment professionals, although not for those based in some jurisdictions, including America, China and Singapore.
Huobi added Litecoin (LTC) contracts to the platform yesterday. The exchange said they chose Litecoin because it was consistently ranked as one of the top-ten virtual currencies in terms of market cap and trading volume.
The exchange had been "quietly confident" in the new offerings, Goodbody said, but the new DM's popularity with institutional clients nonetheless took Huobi by surprise. Roughly $10bn worth of trades had gone through DM by the start of the new year. Just over a week ago, Huobi announced that its total trading volume had surpassed $20bn since it launched.
---
The institutional arms race
Many exchanges began as simple trading platforms for retail investors. But an arms race developed between some of the larger players in an effort to corner as much of the emerging institutional market as they could.
Huobi's arch-rival, Binance, announced its own OTC trading desk earlier this week; the London Stock Exchange sold some of its trading technology to Hong Kong's AAX crypto exchange, and Coinbase rolled out support for SWIFT transfers, allowing institutional clients to wire funds internationally into an exchange account.
Asked for Huobi's future plans, Goodbody said: "In the long term, we are going to continue building institutional-grade products, to further support, and capitalise, on the belief we have in the continuing involvement of institutional players."
Huobi joins a small number of platforms already offering XRP futures. Crypto Facilities, an exchange regulated by the Financial Conduct Authority (FCA) unveiled plans for its own XRP derivatives back in September.
Considering XRP's market cap and high trading volume, Huobi hopes its futures contracts will be a runaway success. That will depend on what, so to speak, the future holds.
---
The author is invested in digital assets, including BTC and ETH which are mentioned in this article.