IBM Helps Blockchain Startup Improve Food Transparency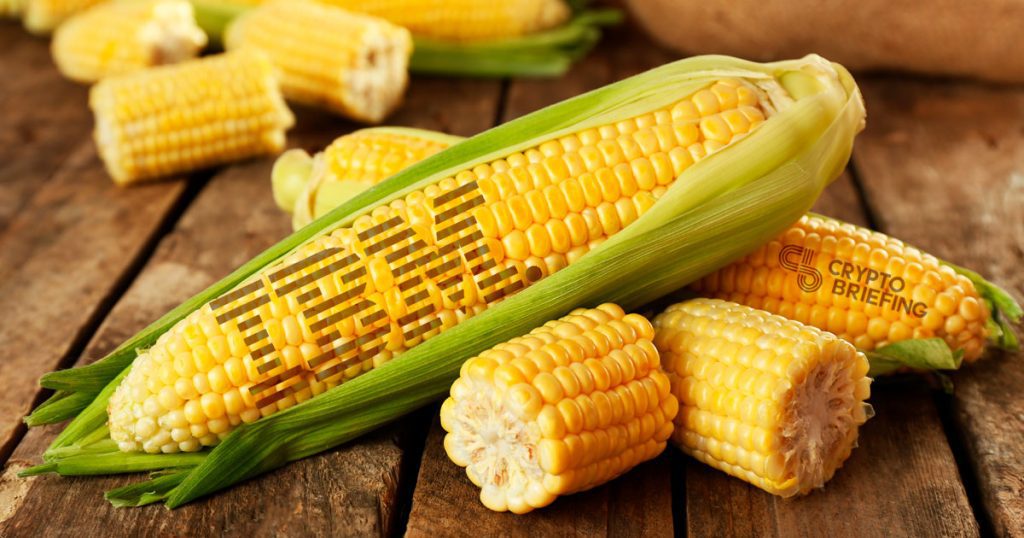 Agriculture could be next in line for the blockchain, thanks to a new startup. Paris-based Connecting Food is one of 10 blockchain businesses to join IBM's Blockchain Accelerator program, which is building and scaling the networks that are integrating the technology.
The startup is already well underway to creating digital transparency in the food supply from farm to fork. The three-month accelerator program, which started in January, will see the companies "focus on building out their blockchain networks," according to Jules Miller, a partner at the IBM Blockchain Accelerator.
According to Stefano Volpi, co-founder and CEO of Connecting Food, the Accelerator "allows us to work with IBM teams on technical complementarity between our solutions and the IBM FoodTrust Platform, to work on scalability at an international scope and to identify how to build an even greater value proposition for retailers and food brands."
---
Connecting Food… To Consumers
Founded in 2016 by Maxine Roper and Stefano Volpi, Connecting Food is aiming to solve the issue of low consumer confidence in food safety. It hopes to achieve this by bringing solutions to its customers – brands and retailers – to "help them reconnect consumers to food, build and reinforce brand equity, and create value for themselves and their consumers," Volpi says.
Connecting Food first began working with IBM in 2017, as part of an IBM France program called ScaleZone. It was during this time that the startup began collaborating with several departments at IBM, working on the scalability of its blockchain solutions.
Speaking about how the platform works, Volpi explains that Connecting Food is a "suite of B2B digital solutions" that tracks the journey of each product in the supply chain in real time and step-by-step through its LiveTrack solution.
"What makes Connecting Food unique is that we make traceability and auditing totally integrated in real time and batch by batch," he told Crypto Briefing. "This means that Connecting Food certifies compliance of each single product thanks to a revolutionary and totally 'unique in the world' digital solution, LiveAudit."
On top of that, the startup has developed a solution called LiveEthic, which uses smart contracts to bring additional revenue to farmers and rewards them according to the specifications of their products. Consumers can also use LiveScan, an app that enables consumers to scan a product's QR code, following its movements from start to finish.
Following a year of use in France with food producers, retailers, and food service accounts, Connecting Food launched the first industrial version of their suite in July 2018. The startup is currently working with InVivo, a French agricultural group, and CoopItalia, a network of consumers' cooperatives that make up the largest supermarket chain in Italy. It's also working with other brands, retailers, and food service players in the aforementioned countries and the UK.
According to Volpi, the blockchain makes information tamper-proof and accessible for all the links involved in a food supply chain, including consumers.
"It's a good base for improving people's confidence," he added. "But blockchain alone is not enough for food because the key issue is to validate that information registered on the blockchain is true and compliant with food specifications."
This was why Connecting Food had developed its LiveAudit solution, "to build real transparency on food production and value chain."
---
IBM Helps Startups Ripen
Going forward, Connecting Food is scaling up in Europe and plans on entering the US market this year. In order to achieve this, they are developing the next generation of their suite of solutions with more functions.
Connecting Food has already completed a module on product with the accelerator program. The next will focus on token economics, while the final module will delve into legal, compliance, and network governance.
"At the end, the companies will participate in a demo day," said Miller. "This is not your typical demo day presenting to investors, but rather presenting the blockchain business opportunity to a room full of corporate executives. Of course, there will be investors and others there as well, but our mission is to help companies scale their blockchain product, not just raise more money."
Upon leaving the program, the companies should be equipped with "more knowledge about how to build and scale a blockchain business network," Miller added. On top of that, they will also have a stronger relationship with IBM and a new pool of potential users and partners.
---
The author is invested in digital assets.