IBM Exec Lets Slip Big Partnership Announcement With Stellar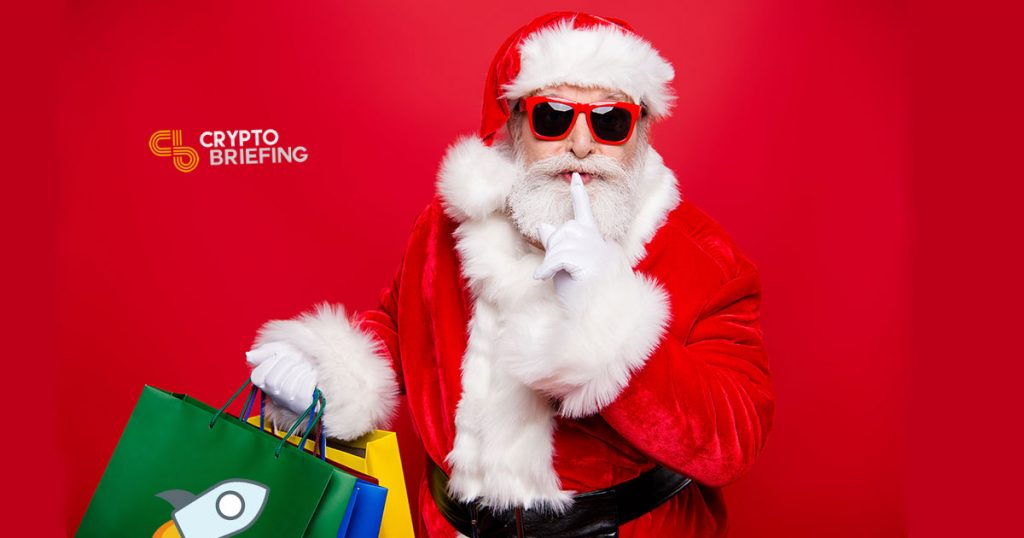 An IBM blockchain executive has let slip details about the company's new cross-border payments solution World Wire, and its growing relationship with the Stellar (XLM) blockchain.
Jesse Lund, IBM's VP for blockchain solutions, has hinted that the international tech company is set to announce a new product which could allow payments "from anywhere in the world to anywhere in the world." It's supposed to be as simple as sending an email.
In an interview with Fred Schebesta's Daily Exchange, at the IBM Think 2019 Conference earlier this week, the blockchain chief played coy with the details, suggesting that the full announcement would come in a few weeks. "I'll be keynoting a major event in Singapore with my friend [Stellar founder] Jed McCaleb" he said. "We'll be talking about a special announcement about the product and what it includes."
The exact nature of the announcement was left unsaid, but there's no doubt that it will be ambitious.
We hope to have within three to five years hundreds of endpoints, hundreds of operators providing access, enabling us to have global coverage. The ability to send money from any place in the world to any other place in the world.
---
Did Lund Spill The IBM Beans?
But it seems Lund could have gone a little too far, and revealed too much about IBM's plans for World Wire and the to-be-announced product. In a section which has since been omitted from the official interview, Lund said:
Let's just say we're gonna be supporting more than 50 countries out of the gate, 30-40 currencies, and enough market makers to drag along 30 or 40 banks. So we'll have a significant portion of the world covered and our goal is to continue to expand that network and to provide global coverage within 3-5 years where you can actually send remittances in a consistent way, immediately, at a very low cost, from anywhere in the world to anywhere in the world.
This portion has since disappeared from the original interview, with an abrupt cut at around the 4:12 mark.
In an email, representatives of Finder, Schebesta's company, explained that IBM "asked us to remove this from the video." The reason for the omission is unclear, and IBM had not replied to a request for comment by the time of publication.
---
Credit to Ripple
There's no secret of IBM's enthusiasm for the Stellar protocol, the underlying blockchain for World Wire. Lund acknowledged the important precedent of McCaleb's first cryptocurrency creation while highlighting the advantages of the second:
"Credit Ripple for the vision of using a digital asset to enact immediate settlement with finality," Lund said. "Their implementation followed one path, Our implementation is a little bit different. We're not the issuer of the asset, we believe that there should be an ecosystem of digital assets that provide the settlement instruments."
Stellar shares many of XRP's features, Lund explained, including a low-cost settlement mechanism capable of thousands of transactions per second. While Lumens could be used to transfer value on the World Wire ledger, settlements are possible in any currency, including XRP and Bitcoin (BTC).
IBM's strategy should sound a bit familiar, especially to a Ripple-friendly audience. "IBM's long game in this is to be the network operator," Lund explained. "So the subscribers, the customers of World Wire, are market makers who provide pay in and pay out locations. They themselves have corporate clients and probably retail clients."
However, if Lund did mean what he said, this could be a major step in World Wire's reach as the most complete cross-border blockchain payments ledger.
---
The author is invested in Stellar , Bitcoin and XRP, which are mentioned in this article.