IBM Eyes Vertical Integration For Major Blockchain Play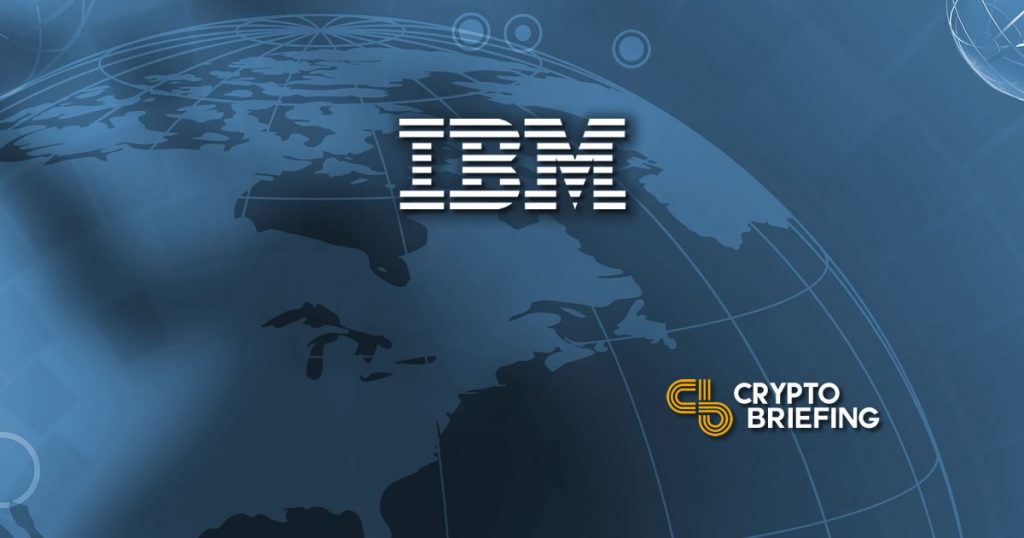 IBM has announced further developments to its Blockchain platform, which it hopes will attract more businesses and institutions to integrate with its own interpretation of Distributed Ledger Technology (DLT).
Last week, IBM announced it would launch three consulting services as well as a beginner's policy that it claims will enable companies to quickly realise the potential of blockchain and assist them in integrating and adapting it to their businesses.
Its beginner's policy, the Blockchain Platform Starter Plan, is designed to enable users to develop and use DLT quickly and easily. Currently available in beta for businesses based in the southern United States, the plan has tutorials and development tools and a test environment to try out networks prior to launch.
As part of its consultancy services, IBM offers a starter service for companies to become familiar with DLT and understand how it will benefit them, an acceleration programme to quickly integrate blockchain technology into their businesses and a technical help-desk and innovation consultancy that will introduce companies into advanced adaptations of blockchain, such as Internet of Things (IoT) and automated applications.
Start developing a #blockchain this #SundayMorning for #free with our #StarterPlan while it's still in beta #developer https://t.co/WKJmR02Lc7 pic.twitter.com/r2DLSpSPcR

— IBM Blockchain (@IBMBlockchain) April 1, 2018

According to Jason Kelley, the General Manager of IBM's Blockchain Services division, business interest in blockchain is already there and the company's new consultancy services and starter plan are an addition to its other attempts to integrate blockchain technology across a wide range of sectors.
IBM Is Already A Major Player In Blockchain
IBM is already working on a smart contract multinational insurance policy with AIG and Standard Chartered; a trade finance platform with major European banks; a field to fork tracker with companies like Walmart, Nestle and Unilever as well as a supply line tracker with Maersk, a Danish transport and logistics conglomerate.
Citing a report that predicts a blockchain sector worth $3.1trn by 2030, Kelley claims half of the world's big, multinational companies are either looking or actively developing blockchain technology for their businesses.
"Beyond the dramatic headlines, the real news is how many organisations are realising the immense nature of blockchain in their enterprise", Kelley said.
IBM has also tried to address many of the concerns that companies have with blockchain by creating a managed network, where only known members participate in the governance, development and operation of the network.
Instead of a trustless system based around anonymity, IBM's platform is based around an assured membership of known and reliable members. Adapting blockchain for business use, it also plans to protect confidential information, through the use of channels that are only accessible by verified members.
As well as IBM, Bloomberg reported in March that Alphabet Inc. was working on an in-house blockchain to support its cloud services and just last week, PwC France announced a collaboration with Request Network to advise clients and help them integrate blockchain into their businesses.
The Apple of Blockchain's Eye?
When Apple first started production of its range of iPods way back in 2001, it already ran its own multimedia platform for consumers to buy and download their favourite music.
In a marketing strategy known as vertical integration, Apple now controlled two important parts of the music business – the content, and the content player – and it reaped the rewards, with a net revenue rise from over $1bn in 2005, to nearly $42bn by 2012.
In a similar vein, IBM's three new consultancy services and starter plans form part of campaign for the American tech giant to control not just the integration of blockchain, but with its platform, the mainstream corporate use of DLT.
At present, IBM is hard at work creating an accessible interface and building up the expertise in blockchain that many multinationals currently lack. They are also adapting their own platform to address many of the concerns and hang-ups that businesses have over adopting blockchain businesses today.
Should they succeed, they could create a service and product with the potential to corner an emerging and highly promising market. Simply put, they might become the Apple of blockchain: controlling the hardware as well as the software.