"I'll take Mass Adoption for Ten Thousand, Alex"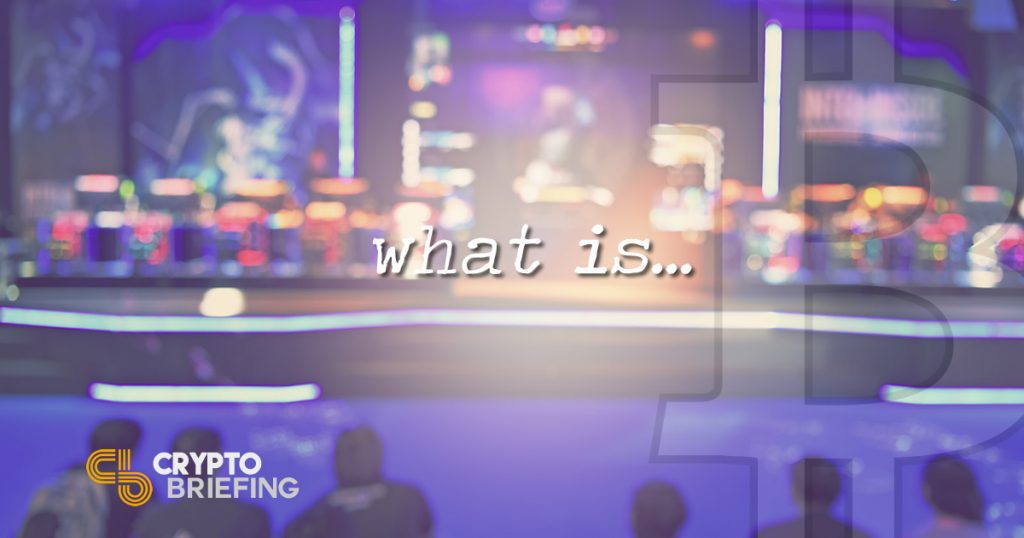 Jeopardy! is full of tough questions, but one clue last night had millions of crypto-investors yelling into their screens. The answer was: "In December 2017 one unit of this cryptocurrency was worth 15 times more than an ounce of gold." Contestant Josh Hill barely blinked before asking the correct question: "What is Bitcoin?"
The response put Josh four hundred dollars – or 0.0147 Bitcoins – closer to winning last night's game.
This isn't the first time the trivia show mentioned Bitcoin. The digital currency first appeared on Jeopardy! in 2013, when the clue was "A digital currency in which transactions can be performed without the need for a central bank." Back then the question was worth $1600—at the time, nearly double the average price of a Bitcoin.
Since then, the number of cryptocurrencies has grown—and so have their footprints in the entertainment world. Ripple(XRP) made ripples in the cryptoverse when it engaged Snoop Dogg to perform during Blockchain NYC. Attendance is invite-only, but ten tickets will be given away in Twitter contests.
Snoop himself is no stranger to crypto, having promised an album "for bitcoins n delivered in a drone" in 2013. Earlier this year he retweeted Robinhood's announcement of cryptocurrency adoption.
Putting tha Crip in Crypto! https://t.co/qaQdUru3xe

— Snoop Dogg (@SnoopDogg) January 25, 2018
Cryptocurrency isn't a newcomer to showbiz, but until recently it was mainly used as a punchline. "Bad luck at the ponies, worse luck on the Bitcoin market," moaned a destitute Krusty the Klown in a 2013 episode of The Simpsons. "Bitcoin, totally untraceable," grimaces a sour-faced homicide detective in Almost Human.
As Bitcoin's price tiptoes back towards the ten-thousand-dollar threshold, it's also moving into a more favorable perception. The increasingly favorable depictions of cryptocurrency in the mainstream media may hint at a public that is moving closer towards acceptance and mass adoption.
Millions of football fans watched Lionel Richie's appearance during the Super Bowl this year, in an ad that publicized "Bitcoin Futures. All night long." The spot was for TD Ameritrade – hardly a hotbed for radical ideas – but it barely raised an eyebrow in financial circles.
More recently, Goldman Sachs, another stronghold for traditional finance, announced a plan to open trading for Bitcoin futures, citing growing interest from clients and and the public. " The suggestion that Goldman Sachs, among the most vaunted banks on Wall Street and a frequent target for criticism, would even consider trading Bitcoin would have been viewed as preposterous a few years ago", the New York Times reported of the new service.
Silicon Valley gave another crypto-shoutout in its opening crawl, where fans of the tech-themed sitcom noticed the Coinbase logo adjoining those of respectable titans like Tesla and Google.
With digital currencies continuing to edge into public awareness, it seems likely that the public will continue to discard the perception that the crypto market is a game of Russian roulette.
And, as banks begin to advertise their own crypto-services, that perception may change sooner rather than later.