Infrastructure Bill Crypto Broker Update Sparks Confusion
The infrastructure bill is expected to enforce strict tax reporting norms on all cryptocurrency brokers.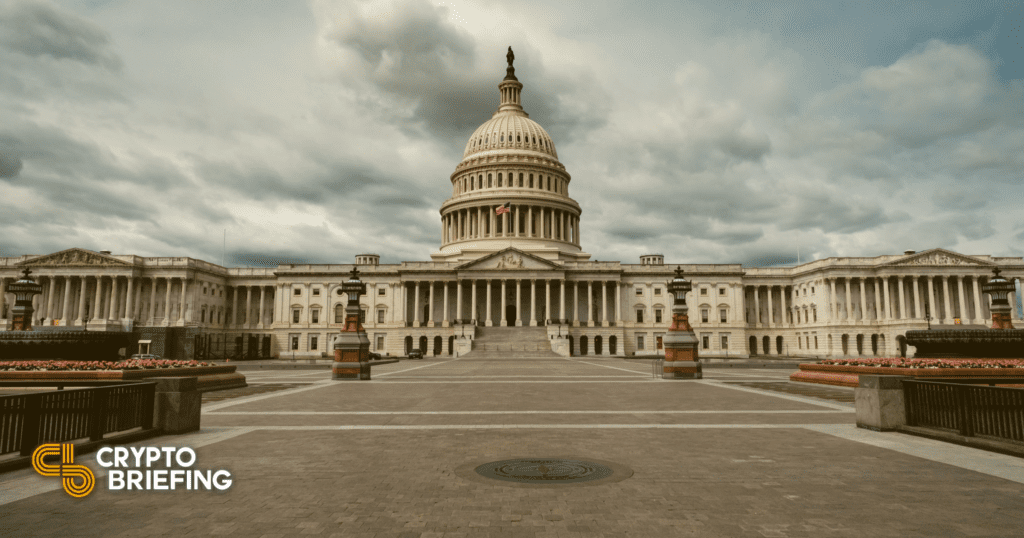 Key Takeaways
A new U.S. bill says those classified as "brokers" in the cryptocurrency space will have to adhere to strict tax reporting.
As per the latest amended bill, brokers are those who engage in "effectuating transfers" of cryptocurrencies.
The bill has sparked confusion over whether cryptocurrency miners would be classified as brokers.
The Senate's bipartisan infrastructure bill has updated its definition of a broker for tax reporting of cryptocurrency transactions. However, the update has come across as unconvincing to experts.
Infrastructure Bill Updates Definition of Crypto Broker
The definition of a cryptocurrency broker has been amended in the Infrastructure Bill.
The new Senate's bipartisan infrastructure bill is expected to be one of the most important legislations to impact the cryptocurrency industry.
The bill wants to fund $1 trillion worth of infrastructure projects across the U.S. and boost economic growth. It's been proposed that certain parts of the funding be offset using $28 billion raised through stringent cryptocurrency taxation.
In that regard, the proposed bill would enforce a new information reporting system that hopes to eliminate tax evasion within the digital assets sector.
The bill says that all entities classified as "brokers" will have to adhere to strict tax-related reporting on crypto transfers.
According to an earlier version of the infrastructure bill, a broker is "any person who regularly provides any service or application to facilitate transfers of digital assets, including any decentralized exchange or peer-to-peer marketplace."
The proposed bill caused major concerns when it first surfaced. There was widespread confusion over the definition of a "broker" and whether Proof-of-Work miners, developers, and some crypto end users would fall into the category.
As it turns out, the definition of a cryptocurrency broker has now been changed. The updated infrastructure bill says that a broker is a "person responsible for regularly providing any service effectuating transfers of digital assets on behalf of another person."
The previous definition was amended to clarify the exclusion of individuals, developers, and miners because they don't "effectuate transfers" of cryptocurrency themselves.
Senator Rob Portman, the Ohio Republican who helped draft the legislation, clarified that non-brokers such as miners would remain unaffected. In a statement shared with New York Times, he said:
"This legislative language does not redefine digital assets or cryptocurrency as a "security" for tax purposes, impugn on the privacy of individual crypto holders, or force non-brokers, such as software developers and crypto miners, to comply with IRS reporting obligations."
Despite the senator's statement, many are still not convinced the change in language amounts to anything meaningful. Blockchain Association took to Twitter to comment on the update, remarking that the language used posed "fundamental concerns and question" over the exact definitions.
2/ While some minor improvements have been made, the latest language still poses fundamental concerns and questions about certain terms and definitions used in the provision.

— Blockchain Association (@BlockchainAssn) August 2, 2021
Some experts say that there is no assurance that miners are excluded from the category of brokers. Jerry Brito, Executive Director of Coin Center, said it was still unclear if miners would be obliged to strict transaction reporting norms, or even forced to provide KYC details. In a tweet storm, he wrote:
"We didn't get the language we wanted in the final bill text. It's better than where it started, but still not good enough to clearly exclude miners and similarly situated persons."
Jake Chervinsky, General Counsel at Compound, previously noted that the new definition could apply to "nearly everyone in crypto," including non-custodial actors like miners.
The overall sentiment among cryptocurrency enthusiasts is that the infrastructure bill's updated definition of "broker" does not address the sector's concerns.
Regardless of the confusion over miners, there is consensus that U.S. exchanges, and potentially decentralized exchanges, could be declared as brokers. Hence, if the infrastructure bill is passed, they would need to file various types of reporting. Many are concerned that this could lead to overregulation of the burgeoning crypto industry.
According to Shehan Chandrasekera, Head of Tax Strategy at CoinTracker, exchanges will have to be more diligent in providing appropriate tax forms, sharing trading data with other exchanges, and reporting all crypto transfers above $10,000 to the IRS.
Meanwhile, the bill is yet to pass through the Senate. Many U.S.-based cryptocurrency stakeholders are reaching out to senators to make amendments and seek further clarity before it is presented for approval.