Blockchain May Soon Enter The Boardroom, According To Institutional Investors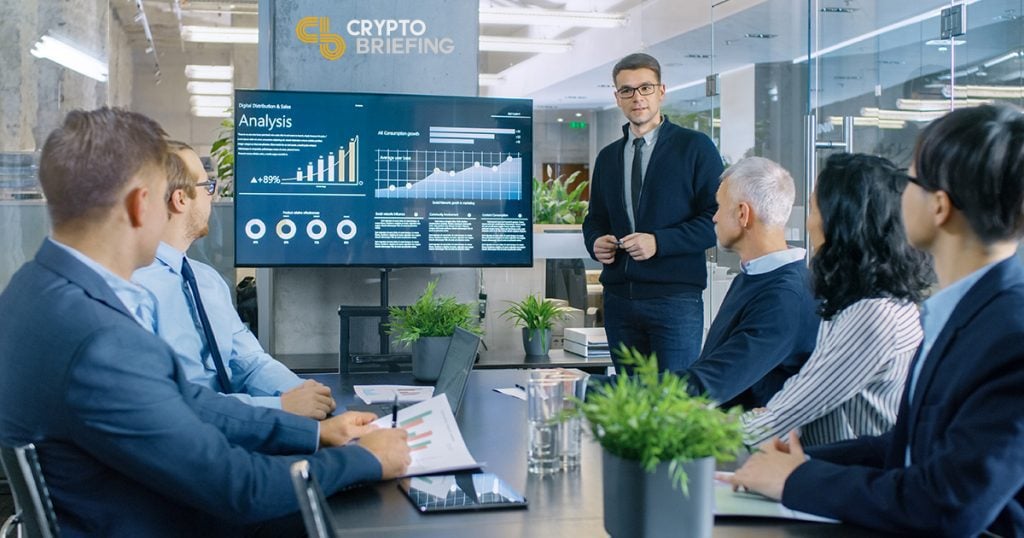 Some of the world's largest institutional investors believe that public companies will soon have to declare their intentions for blockchain technology, and that DLT executives may even find seats in the company boardroom.
In a survey conducted by the Global Blockchain Business Council (GBBC), a quarter of all institutional investors predicted that listed firms would have to outline their plans for blockchain in the next few years, along with their earnings reports and other disclosures. A further 38% said this might happen within the next five years.
The survey was based on representatives from hedge funds and other institutional financiers. PollRight, a polling company contracted by the GBBC, surveyed 71 institutional investors from all across the world in the run-up to the World Economic Forum (WEF) in Davos. They found that a high percentage recognized blockchain as potentially disruptive, with 40% saying it was the most transformative technological breakthrough since the internet. 34% of respondents disagreed with this view.
Nearly a third of institutional investors believe that blockchain may soon be represented in the boardrooms. 31% of respondents predicted that, within three to five years, public companies firms will have to create a 'head of blockchain' position, to sit on the board along with the other directors.
---
Institutional Investors Explore Blockchain Potential
The results came out as political and business leaders from around the world convene for the second day at Davos. Although this year's theme is globalization, blockchain's current and future role is also under discussion. WEF's head of blockchain, Sheila Warren, said earlier this month that their main focus was bringing different blockchain projects together to develop solutions in consortio.
Some public companies already have heads of blockchain, although not all in an executive capacity. JPMorgan and UBS already have teams devoted to distributed ledger technology; IBM has gone one step further and created their own logistics solution in collaboration with the Danish shipping giant, Maersk.
Many of these solutions, existing or under development, do not require digital assets or virtual currencies.
GBBC is a global trade association, promoting education and adoption of blockchain technology. Speaking from Davos, CEO Sandra Ro said that the pressure from investors highlights the public's increasing recognition of the technology's potential to overhaul existing business models.
"Increasingly, the winning organizations of the future will be those that have a clear and comprehensive strategy for blockchain and those that are committed to implementing and using it to transform their organisations," Ro said in a press release.
"It is perhaps not surprising that investors will soon want to know what companies are doing in this area," Ro added, "and that they have confidence in the executives chosen to implement the programmes."
---
The author is invested in digital assets, but none mentioned in this article.