Decentralized Goldman Sachs: ETFs For All, Argues Intellos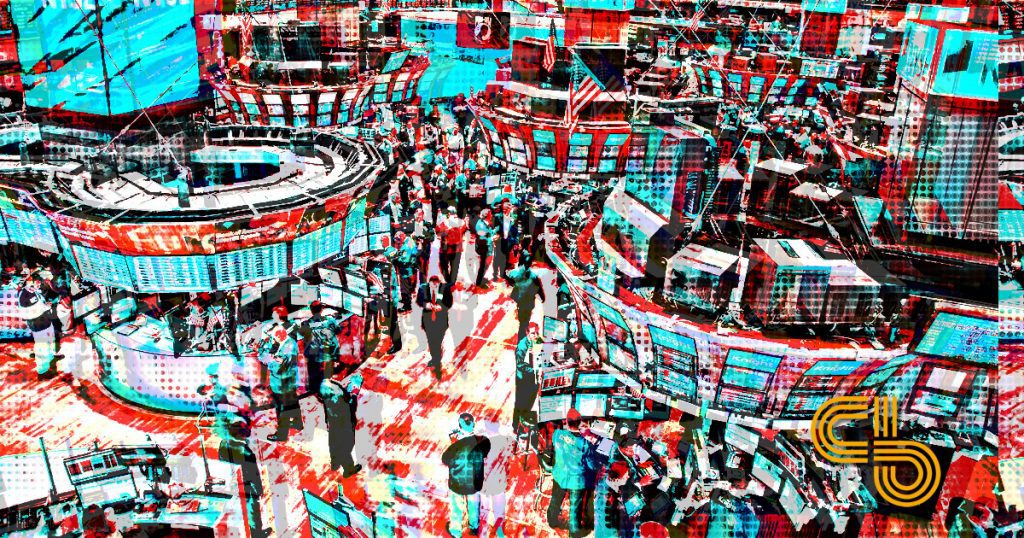 Financial trading has largely become automated over the last ten years; most trades are now performed by algorithms, or 'bots'. They are advantageous because they're precise, work around the clock, stick rigorously to set instructions and cannot be affected by sentiment.
With the order flow for conventional trading platforms already automated, it was inevitable that bots would soon start trading cryptocurrency too. Centralized companies charge investors high rents for their crypto-specific automated trading systems, inaccessible to all but a few.
Intellos is a Zurich-based project that is essentially trying to create a decentralized algorithm market for cryptocurrency trading. One of the first three projects to launch on Wanchain (WAN), the goal is to create a sustainable but inclusive market where retail investors can take advantage of automated trading.
"Intellos is essentially a decentralized marketplace for cryptocurrency investment vehicles", says CEO Christopher Post. "We're creating an ecosystem where people can design, buy, and sell products that would otherwise be reserved for the financial sector."
---
Goldman Sachs: Blockchain Version?
Post explained that one of the key advantages of blockchain is it enables an open market; those who design algorithms have the opportunity to sell to a larger audience than through conventional business models.
Algorithms lie behind most modern trading products. The S&P 500 index fund, for example, uses bots to continuously track and update itself. What Intellos facilitates is the ability for anyone to buy an algorithm and create their own investment vehicle in the crypto space.
What this does, according to Post, is open up cryptocurrency's secondary market. "We think of them as Coin Traded Funds…they're a parallel of ETFs and indices, in the sense that they're asset-backed products but accessible to anyone, via Intellos", he said.
ETFs are expensive and exclusive. CBOE's proposal will, if approved, package 25 BTC into shares, with five shares comprising one bitcoin ETF. At current market rates, each ETF would be worth over a million dollars.
Goldman Sachs and BlackRock are thinking hard about investing in cryptocurrency, but an influx of institutional money would not necessarily be a positive move for the community; high demand could push crypto prices far out of reach for the ordinary investor. With the ETF market closed to all but accredited investors, cryptocurrency could become just another asset class.
Intellos' whitepaper describes itself as the "tokenized, open source version of Goldman Sachs". Rather than focusing on Bitcoin-related financial products, a base on Wanchain enables Intellos-users to create funds made up of cryptocurrencies running on different platforms.
"Intellos is designed so that someone could create an index that followed the ten or the 100 most valuable cryptocurrencies," said Post. "They could even create or join a niche fund for coins that have a specific function, it's completely up to them".
---
Although Bitcoin's price has slowly recovered since the beginning of July, it accelerated in the week beginning on July 16. Bitcoin has reached a two-month high trading at nearly $8,200; a 39% increase on this year's low when BTC fell to $5860 less than a month ago.
As the BTC community celebrates, the week's been a mixed bag for the rest of cryptocurrency. Stellar Lumens (XLM) is the only other winner in the top-ten following *stellar* news that it is the first and, to date, only cryptocurrency compliant with Sharia law. EOS and ETH price spiked last week but remain at approximately the same level; XRP, ADA, and IOTA have dropped in value.
The SEC is seriously considering CBOE's application to trade bitcoin ETFs. If approved, the hope is BTC will do a similar 300% price jump as gold did when its ETF was approved 15 years ago. Speaking at an event last week, Fundstradt's ever-bullish Thomas Lee, predicted that CBOE's ETFs would encourage an active BTC trading market that could push the value of bitcoin to record levels.
Wanchain's development team announced today that they had successfully integrated with Ethereum, meaning ETH tokens can now be transferred across platforms at a ratio of 1:1.
Could a Wanchain-powered Intellos, which opens the floor for practically anyone to create and/or join a traded fund or index make a difference? Like Bitcoin itself, created to democratize finance, could Intellos' model create an inclusive sector where financial products for any cryptocurrency could be created?
(Like the song) Wan chance is all it takes…
The author is invested in BTC and ETH, which are mentioned in this article.
Crypto Briefing's CEO is an advisor to Wanchain, and was not involved in creating this article.