IOTA Sandbox Announcement Stems The FUD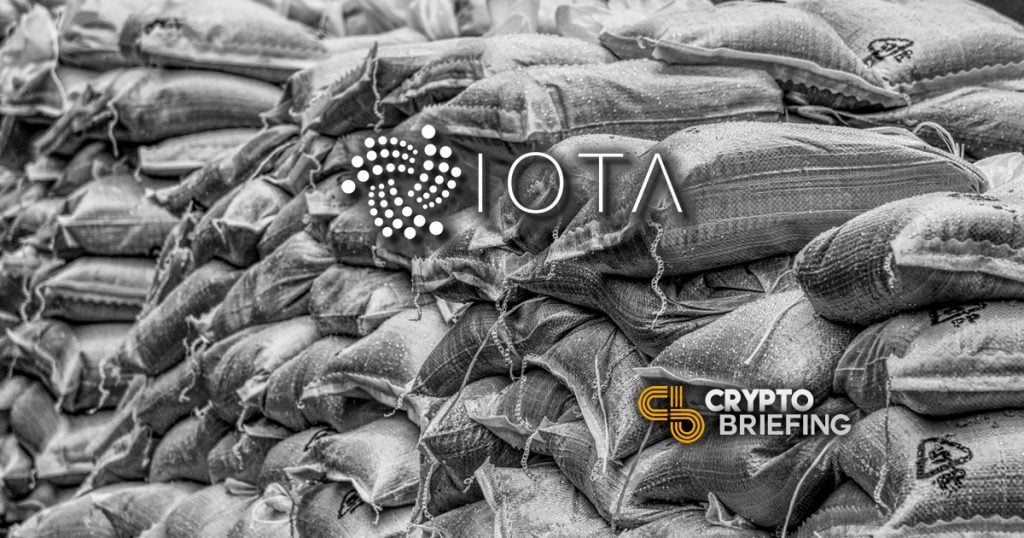 An announcement regarding the IOTA Sandbox may have helped stem the tidal wave of FUD leveled against the the IOTA Foundation. The team behind MIOTA has recently been dealing with a raft of bad news following the MIT DCI email leaks. Recently the communications between the IOTA team and DCI were leaked and published on a number of external blogs and media outlets. They have since released an official statement on how they're going to proceed forward and move past this.
The main focus of the emails and leaks pertained to potential security flaws within the system. An ongoing back and forth argument online has triggered potential threats of legal action and general digression from the main project. IOTA's official statement is meant to put this to bed so that they can focus on building and growing the project.
And that they have done, as they've pivoted towards updating their Trinity Wallet – and recently relaunched an important dev toolkit.
IOTA Developers at the Ready
A recent announcement of the PoWBox was met with excitement from developers in the community. The IOTA Sandbox has been upgraded (and rebranded) with a few new improvements.
For those tech-minded individuals: it'll now leverage Kubernetes autoscaling, there's now an API Token available via GitHub and the code has also been ported to Node.js.
Here's the description from their launch page:
Basically this means that the IOTA Sandbox / PoWBox update is going to make things a lot easier for developers.
Market-wise, it may fight off any remaining FUD that has been festering since the email leak. Regardless, the MIOTA coin has stayed steady in a slow and slightly down market today.
Investor Sentiment Remaining Steady
According to CoinMarketCap, this past week IOTA's total value has steadily risen from $4.4 bn last week, with an increase 14.4% to its current state at $5.2bn. It's been hovering around $1.90 with the majority of trading volume taking place on Bitifinex and Binance.
It was recently announced that the Chief Digital Officer (CDO) of Volkswagen, Johann Jungwirth, joined the IOTA Foundation last month. IOTA has said that Jungwirth's expertise and experience in the future of mobile technology is going to help the IOTA Foundation tremendously. They'll be able to bring new tech to the market faster, and enable numerous applications and new business models in the IoT world.
Jungwith has been vocal within the past weeks about the future he sees for IOTA:
Imagine every MaaS electric self-driving vehicle as entrepreneur with its own identity, wallet, autonomous pricing and payments for parking, charging, cleaning, maintenance, etc. I am a big believer in Distributed Ledger Technology and Decentralized Computing, esp. Tangle #IOTA https://t.co/wRLqAjo33S

— Johann Jungwirth (@JohannJungwirth) February 22, 2018

Further announcements are expected within the upcoming weeks.
The IOTA team has their eye on the future of intelligent implementation. They are a consistent Top 10 coin and a little bad news is unlikely to send the coin spiraling downwards for long.