Ireland Seeks Blockchain Solutions For Public Problems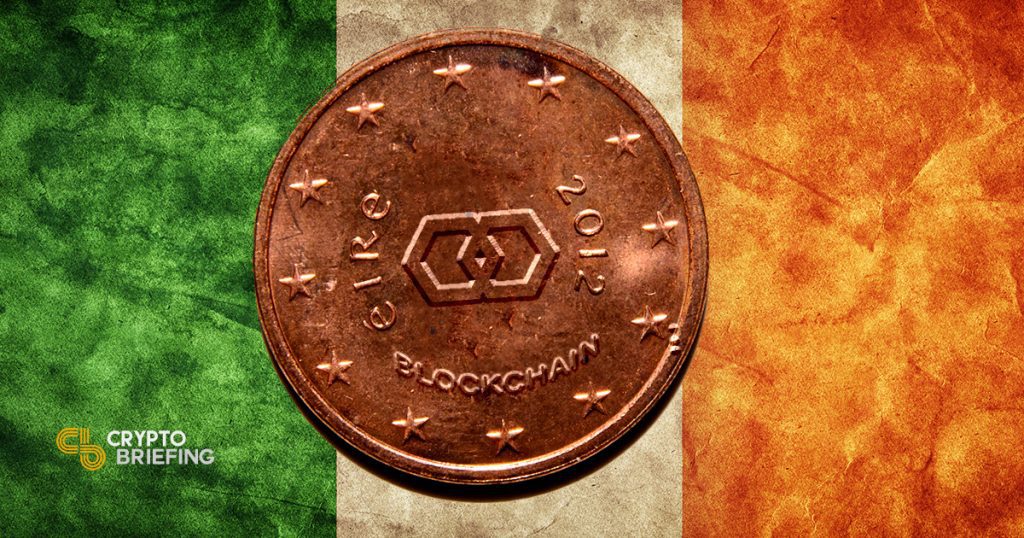 Malta might not be the only blockchain island- at least not for very long. The Republic of Ireland is seeking to put practical DLT solutions to the test, with a two-day "Blockathon Ireland" event to assert the country's status as a major blockchain hub.
Participants will be presented with number of potential business problems, to which they will produce solutions making use of blockchain and distributed ledger. These problems cover a handful of use cases, ranging from the tracking of medical devices, to the monitoring of State Aid distribution and compliance.
Blockathon Ireland will be jointly sponsored by the Department of Finance and the Department of Public Expenditure and Reform. The strong government support makes it clear that despite having enacted the EU's Fifth Anti-Money Laundering Directive in June last year, Irish authorities consider the country a future blockchain hub.
" Blockchain technologies have proposed new economic, business, social and technological models that have the potential to significantly impact business and society," said Paschal Donohoe, Minister for Finance and Public Expenditure and Reform. "Our Government has pledged to drive innovation in policy design and service delivery, as well as promote a culture of innovation across our public service."
According to the Minister, the government is on a mission to promote innovation across its public services, through the effective use of novel and potentially disruptive technologies, such as DLT.
Blockathon Ireland is not the first event seeking the promotion and proliferation of blockchain technology in the Republic. In 2016, the University of Dublin hosted a similar blockchain hackathon, which turned out to be a resounding success. Now, the direct involvement and interest of two government ministries add quite a bit of extra legitimacy to the newly-announced event.
2019's Blockathon Ireland entries will be judged on Relevance, Solution, Innovation and Proof-of-Concept, by a panel made up of local blockchain community figureheads and experts, such as lemmingchain.io founder Tony Winters and COSIMO Ventures' Connor Cantwell – among others.
The focus on public service solutions is no happenstance: it is through such services – especially at the level of citizen user experience – that significant progress can be made towards the popularization of the technology. Successful projects will get a portion of a €8,500 prize fund.
Despite several major blockchain leaders – such as ConsenSys, Mastercard and Deloitte – being engaged in aggressive hiring sprees in the country, some 75% of people surveyed in a recent study said they were not interested in working in the vertical. The most-oft cited reason was their lack of understanding of blockchain technology.
Now the Irish government hopes to change that, with promotions like Blockathon Ireland designed to incentivize and reward experimentation in distributed ledgers.
"Blockathon Ireland offers a unique opportunity to explore the potential for blockchain," said Minister of State Patrick O'Donovan. "Minister Donohoe and I welcome the opportunity to offer a platform for constructive collaboration with the aim of exploring the capabilities of disruptive technologies in public services."
The event will conclude on January 27th.
---
The author is invested in digital assets.