Is Tesla Preparing to Accept Tokens Other Than Bitcoin?
Not necessarily, despite widespread speculation on the matter.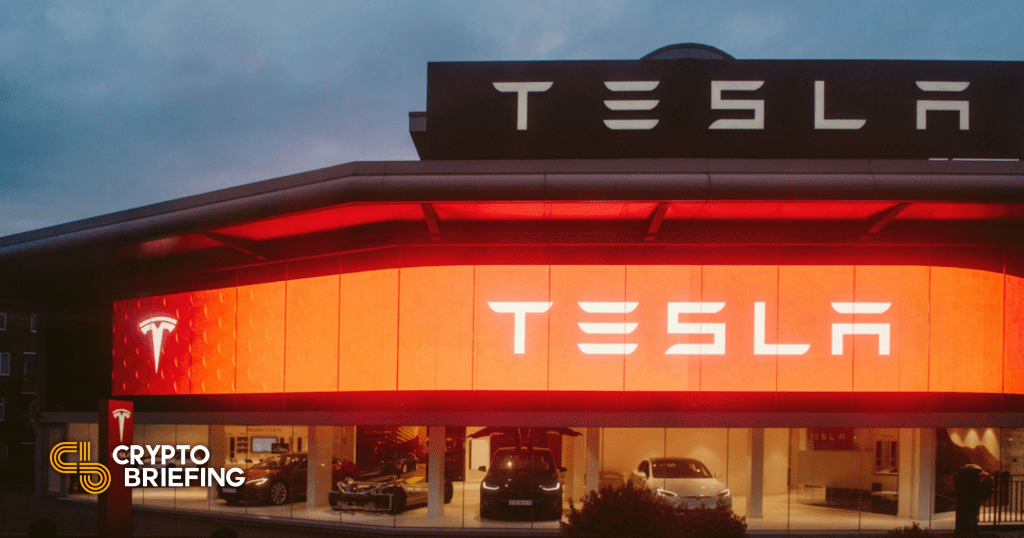 Key Takeaways
Tesla has reworded its Bitcoin payments policy, and some have interpreted this to mean it is considering other cryptocurrencies.
An recent exchange between MEGA's Kit Dotcom and Tesla's Elon Musk discussed the merits of Bitcoin Cash.
Tesla has made no definitive statement on the matter, meaning it is unlikely that it will accept altcoins any time soon.
Rumors are circulating that Tesla is considering accepting cryptocurrencies other than Bitcoin, due to statements by CEO Elon Musk and changes to wording on the firm's website.
Tesla Changes Policy Wording
Tesla announced yesterday that customers can purchase the company's electric vehicles with Bitcoin, a feature that has been underway since the firm made a crypto investment last month.
The company attracted further attention when it changed the wording on its Bitcoin policy earlier today. Initially, Tesla's policy stated: "Bitcoin is the only digital asset that we accept… at this time. You may not make purchases with us using any other digital asset, including Bitcoin fork products, such as Bitcoin Cash and Bitcoin SV."
That section now simply reads: "Bitcoin is the only cryptocurrency Tesla accepts" and "We will not receive the transaction and it will likely result in a loss of funds for you."
While some see this change as a reaffirmation that Tesla is not interested in other cryptocurrencies, others see the fact that Bitcoin Cash and Bitcoin SV are no longer explicitly excluded as a sign that Tesla is relatively open to those cryptocurrencies.
Elon Musk Acknowledges BCH
Without any formal statement from Tesla, it is hard to say what it plans to do next. However, Musk incidentally commented on Bitcoin Cash at about the same time the policy was reworded.
The comment was prompted by an exchange with MEGA founder Kitcom Dotcom, who noted that Bitcoin Cash has lower average fees than Bitcoin. Musk responded that Dotcom had a "fair point," implying that he is personally open to other cryptocurrencies.
Fair point

— Elon Musk (@elonmusk) March 25, 2021
Prices Affected By Events
The controversy appears to have had a modest effect on the value of Bitcoin Cash. The coin's price suddenly dropped from $506 to $461 shortly after Musk's tweet, representing a 8.89% loss.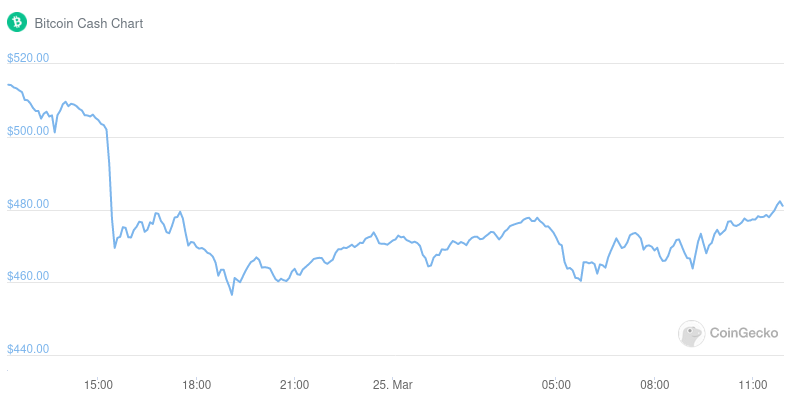 It is possible that other factors are at play, given that the events had no decisive outcome. Nevertheless, discussions on social media and other news sites likely influenced investor behavior.
Prices have largely recovered since the event: Bitcoin Cash's price is down just 6.6% over the past 24 hours, a change roughly in line with Bitcoin's 5.6% loss over the same period of time.
Disclaimer: At the time of writing this author held less than $75 of Bitcoin, Ethereum, and altcoins.
Correction: This article originally referred to BCH's initial change as a 17.67% loss. The actual loss was 8.89%.