Israel President to Receive Oath as NFT at Inauguration
The Israeli parliament will issue the newly elected president with a tokenized version of the presidential oath.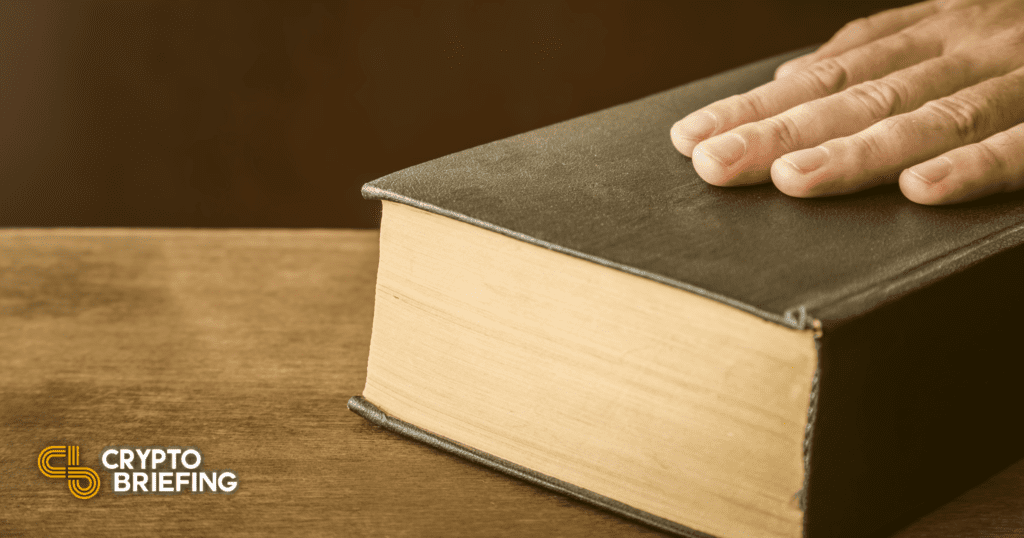 Key Takeaways
Isaac Herzog, Israel's newest president, will receive an NFT today after taking his presidential oath today.
The NFT is a tokenized replica of an oath taken by Herzog's late father and former president of the country.
Herzog will hold the NFT and return it at the end of his term.
Israel's new president, Isaac Herzog, will be the first to receive an NFT at his inauguration ceremony.
NFT Craze Hits Israeli Parliament
The Israeli parliament has made history as the first body to issue a non-fungible token (NFT) to an elected president.
Knesset conducted its 2021 presidential election on Jun. 2, where members elected Isaac Herzog, the son of former Israeli president Chaim Herzog, for the position.
According to local news, Herzog will receive a physical copy of the oath, as well as an NFT representation, once he is sworn in today. An NFT is a token generated on a blockchain such as Ethereum that can record ownership of a unique digital or physical object.
In this case, the NFT is a tokenized replica of the oath previously taken by the new president's late father, Chaim Herzog, who served as Israel's sixth president between 1983 and 1993.
The physical document digitized in the NFT dates to May 5, 1983 and was the former president's pledge "to maintain allegiance to the State of Israel."
The token is intended to be a souvenir drawing a parallel between Israel's historic past with its present.
Knesset Speaker Michael Levy, who will present Herzog with the NFT, said:
"I am thrilled to give President-elect Herzog a special memory from his father that includes the wording of the oath he signed 38 years ago."
The task of issuing the token was undertaken by Knesset's Technology and Computing Division, which got hold of the original oath from the parliament's archive. The division then minted a unique image of the original oath using blockchain technology and secured it on a cold storage device to be handed over to the incoming president. It's the first time any parliament in the world has used an NFT to commemorate a presidential oath.
In the last year, the NFT space has exploded. Many prominent digital artists, musicians, and celebrities have adopted the technology to share their work with fans. NFTs are typically sold for another cryptocurrency, usually Ethereum's native token ETH. Many NFTs have fetched millions of dollars at high-profile auctions. For example, Sir Tim Berners-Lee recently auctioned an NFT version of the world wide web's original source code for $5.4 million.
However, the token Herzog is due to receive will not be for sale. According to Ynet, he'll hold it on a device, before returning it at the end of his term.