Meet iZbreaker: Social Media Comes To Ethereum Classic
Did something freeze over?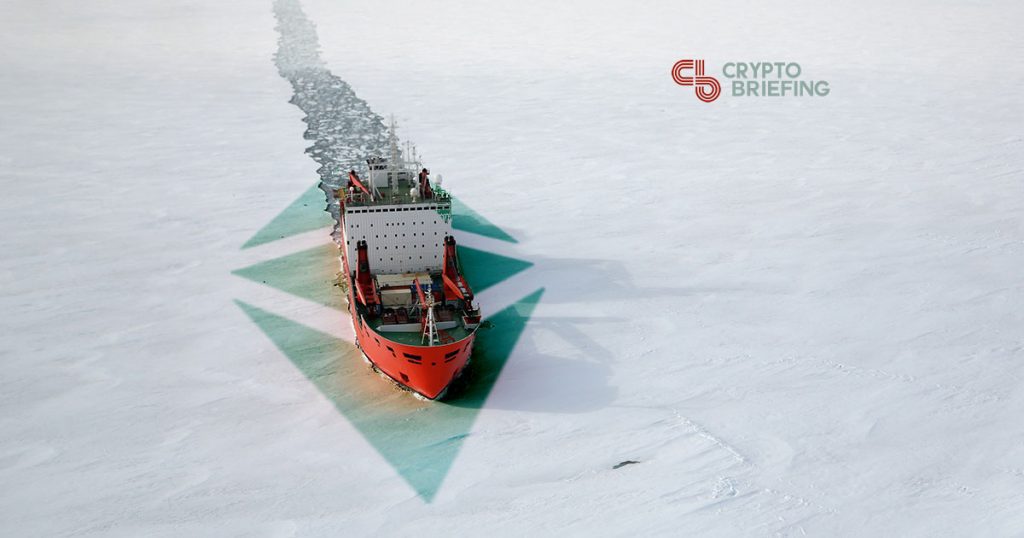 When you think of popular social media platforms, Ethereum Classic (ETC) is probably not the first one that comes to mind. But that could change with a new social media dApp on the sixteenth-largest blockchain network.
Ethereum Classic Labs has announced a partnership with iZbreaker, a new social media dApp that will launch on the Ethereum Classic blockchain. iZbreaker is an invite-only, secure community that aims to connect people on a friend-of-friends basis around the globe.
iZbreaker will operate a token-based rewards system to incentivize loyalty, participation and content creation among the network's participants. The partnership means that the social media dApp can leverage the development resources and technical expertise of Ethereum Classic Labs as it builds out its decentralized application.
---
What's Different About iZbreaker?
The founder and CEO of iZbreaker, Count Erik Wachtmeister (yes, really) believes that the existing social media landscape is failing to live up to the true potential of creating genuine human interactions.
Speaking exclusively to Crypto Briefing, he stated:
"So much of the current social providers are about experiences that have already happened. iZbreaker is about what's about to happen and we think that will immediately stand out with anyone who wants to connect, by proximity, like actual human beings connecting with each other in-person."
He elaborated:
"iZbreaker is completely different to everything else that's out there. It doesn't require that you leave your existing social networks behind, but rather to add to your real social life and amplify opportunities for serendipitous moments that will enhance your life."
Therefore, iZbreaker aims to deliver user-guided, relevant interactions that feel more like real-life engagements. This may include locating and mapping contacts in real-time based on shared interests, or searching for career and networking opportunities in like-minded groups. The idea is to foster community, within a trusted blockchain environment.
Features will include the use of proximity discovery, freemium access to a "Lounge," and an invitation-only "Club." The token will be based on the ERC-20 standard.
As previously covered in Crypto Briefing, blockchain-based social platforms can risk becoming a refuge for extremists, cyberbullies, and criminals who are forced off platforms such as Twitter and Facebook. When we put this challenge to Wachtmeister, he provided an assurance of his intent to create a safe and welcoming environment:
"If you're flagged by our monitors, and after some due diligence that proves you've been misbehaving, you'll be removed from the platform immediately. Our users' privacy, security and overall experience are our top concerns."
---
Teaming Up with Ethereum Classic
The partnership with iZbreaker is part of a new initiative launched by Ethereum Classic Labs earlier this month, called Studio. It's a program that aims to attract developers to the Ethereum Classic platform, by providing help with building and launching new projects, as well as ongoing support.
Jay Kolbe, President of iZbreaker, stated in the press release accompanying the announcement:
"With the help of ETC Labs guidance and technology expertise, we look forward to enabling a special community to make user-guided, authentic and trusted connections that enrich lives, families and business endeavors."
The company will be carrying out a token sale to support the social media dApp, with details to be confirmed at a later date.