Jack Dorsey and Jay-Z Open Bitcoin Academy in Brooklyn
A Brooklyn community is looking to empower its residents through Bitcoin education.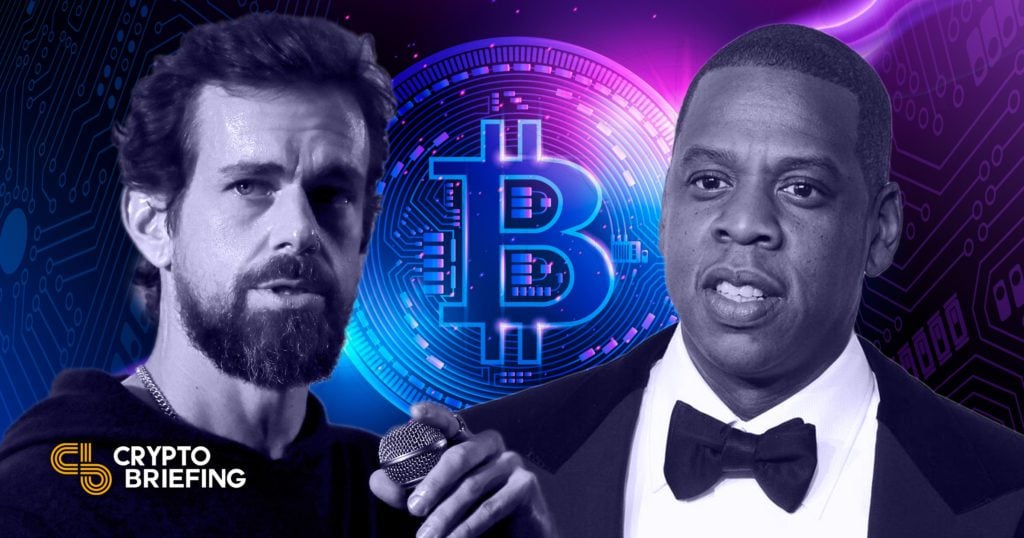 Key Takeaways
Jack Dorsey and Jay Z are funding a Bitcoin program available to residents of Marcy Houses in Brooklyn.
The free Bitcoin Academy classes will be taught by the founders of Black Bitcoin Billionaire and Crypto Blockchain Plug.
Participants of all ages will be offered smartphones and MiFi devices with one-year limited plans to help them access the Bitcoin network if they wish to do so.
Jack Dorsey and Jay-Z are partnering up to fund a program which aims to educate residents of Marcy Houses in Brooklyn about Bitcoin and general finance.
Brooklyn's First Bitcoin Academy
Residents of Marcy Houses in Brooklyn will soon be able to attend Bitcoin classes.
The Bitcoin Academy, a program funded by Block CEO Jack Dorsey and hip-hop superstar Shawn "Jay-Z" Carter, is a project designed to educate the public housing residents about Bitcoin and general finance.
"The vision for Bitcoin is that it doesn't have barriers, but lack of access to financial education is a barrier," says the website. "[Bitcoin is] still hard to use for everyday necessities. Plus, people need devices and data plans."
In order to address the difficulties economically disadvantaged people have in accessing cryptocurrencies, program participants will be offered smartphones and MiFi devices with one-year limited plans.
Lamar Wilson, founder of the crypto news site Black Bitcoin Billionaire, will be teaming up with Crypto Blockchain Plug founder Najah J. Roberts to take charge of the program's educational content. Classes will be free and offered online or in-person from June to September, with in-person classes taking place two evenings per week.
While focused exclusively on Marcy Houses (the public housing complex where Jay-Z grew up) for the time being, the program plans to expand to other neighborhoods in New York in the future. A "Crypto Kids Camp" will also be available for residents aged 5 to 17.
Following the announcement, Dorsey stated in a Twitter post that Bitcoin "is becoming a critical tool for many in Africa and Central and South America. We believe the same potential exists within communities in the US… Education is where we start. This isn't just about [Bitcoin but] about long-term thinking, local economies, and self-confidence."
The Brooklyn Bitcoin Academy is the latest Bitcoin initiative Dorsey and Block, Inc. have helped set up. The company, formerly known as Square, went through a complete rebrand last year when it announced it was shifting its focus toward Bitcoin and blockchain technology. Block has previously stated it plans on launching a Bitcoin hardware wallet and has also published a whitepaper outlining plans for a decentralized exchange called tbDEX.
Disclosure: At the time of writing, the author of this piece owned ETH and several other cryptocurrencies.