Jimmy Wales Will Auction First Wikipedia Edit As NFT
The auction will also include the iMac computer used to design the site.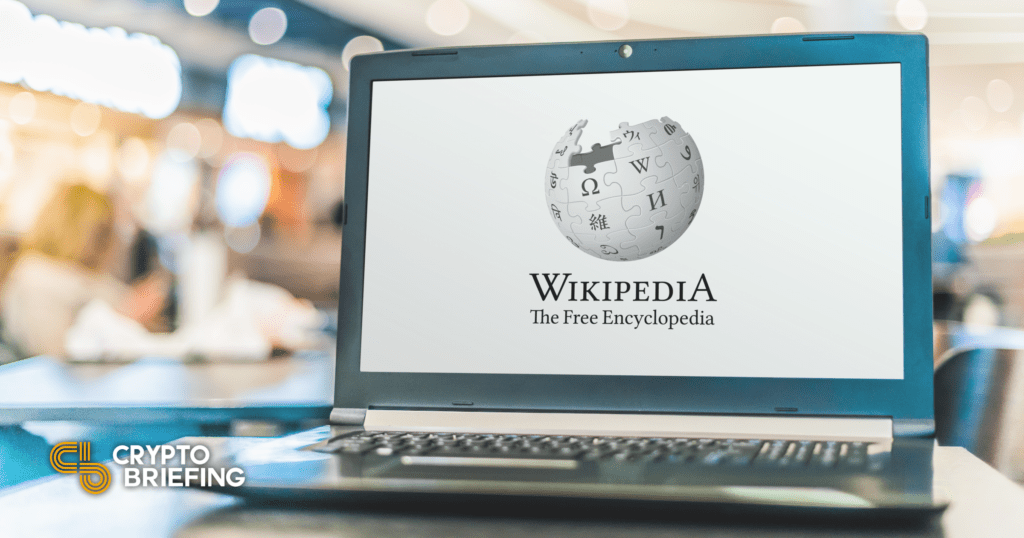 Key Takeaways
Wikipedia founder Jimmy Wales is auctioning an NFT containing the first-ever edit of Wikipedia from 2001.
The auction will also include the strawberry-colored iMac G3 that Wales used to design the website.
The sale will run between Dec. 3 and Dec. 15 at Christie's.
Wikipedia founder Jimmy "Jimbo" Wales is auctioning his first-ever site edit as a non-fungible token or NFT.
NFT Features Wikipedia Snapshot
Though the NFT is advertised as containing Wales' first edit, it more accurately contains the original state of Wikipedia's website.
"'Hello, World!' was the first edit Wikipedia co-founder Jimmy Wales made to the site's homepage after launching it on 15 January 2001," the item's auction page explains.
The NFT's content can be seen at www.editthisnft.com, which hosts a mirror of Wikipedia as it was seen on that date at 6:29 pm.
The item is part of an auction titled "The Birth of Wikipedia," which also includes the desktop computer that Wales used to create the website: a strawberry-colored iMac G3.
The auction is being carried out via Christie's and will run from Dec. 3 to Dec. 15. So far, the iMac has attracted bids of $2,200, while the Wikipedia NFT has attracted bids of $2,400.
Proceeds from the sale will go toward funding WT.Social, Wale's non-toxic social network. The project aims to replace ad revenue and content algorithms with donations and choice of content.
Other Tech Leaders Have Created NFTs
Wales' NFT sale resembles two earlier auctions from tech leaders. In June, Tim Berners-Lee auctioned the source code for the World Wide Web as an NFT via a $5.4 million sale at Sotheby's.
In March, Twitter co-founder and former CEO Jack Dorsey sold his first tweet as a non-fungible token for $2.9 million.
At that time, Wales joked about selling his iMac, noting that unlike an NFT, "it's real and I could bring it to you." Now it seems that Wales has decided to follow through and sell both items.
Disclaimer: At the time of writing this author held less than $100 of Bitcoin, Ethereum, and altcoins.