Jack Dorsey's Tokenized Tweet Has Sold for $2.9 Million
The Twitter founder and CEO has sold his first-ever tweet as a non-fungible token.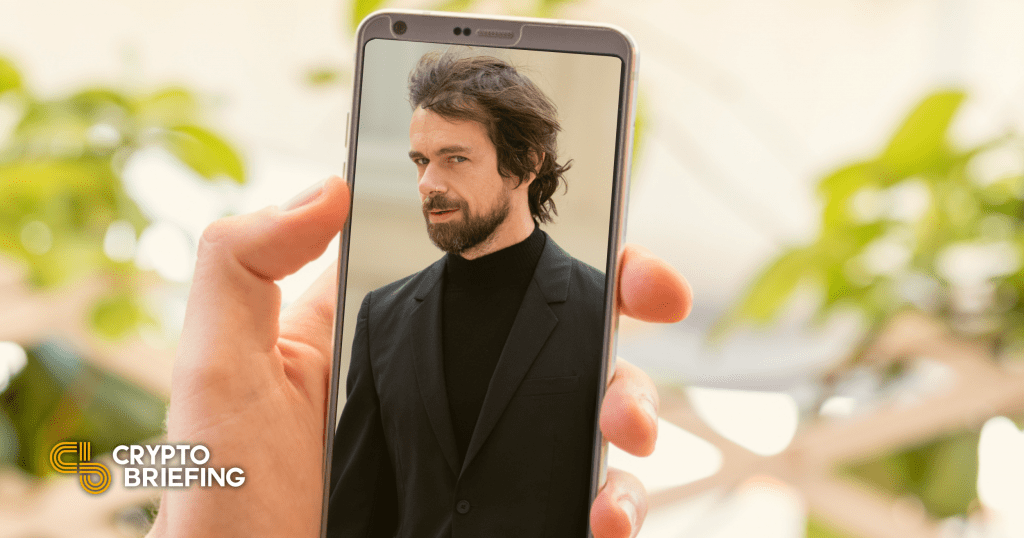 Key Takeaways
Twitter CEO Jack Dorsey has sold his first tweet as an NFT via the trading platform Valubles by Cent.
It was sold to Bridge Oracle CEO Sina Esatavi for $2.9 million.
Proceeds will be turned into Bitcoin and donated to charity via Give Directly to support its Africa relief efforts.
Twitter founder and CEO Jack Dorsey has sold his first-ever tweet as an NFT, according to the website on which it was auctioned.
Tweet Sold Via Valuables
The auction for the token began on Dec. 15, 2020, when Dorsey turned his first tweet into an Ethereum-based non-fungible token via a service called Valuables, operated by crypto firm Cent.
The tweet was originally made in 2006 and marks the day that Dorsey set up his persomal Twitter account.
Sina Estavi, CEO of the TRON-related company Bridge Oracle, won the auction. Estavi made an initial bid of $2.5 million on Mar. 5, but today, he raised his bid to $2.9 million to buy the token. TRON founder Justin Sun previously bid on the item.
Dorsey noted earlier this month that all proceeds from the auction will be converted and donated to charity. Dorsey selected Give Directly's Africa Response fund as the recipient.
The Rise of NFTs
Other tweets that have attracted high bids on Valuables include a tweet from Tesla CEO Elon Musk ($1.1 million), a tweet from Joe Rogan Experience producer Jamie Vernon ($1 million), and a tweet from MySpace founder Tom Anderson ($12,200).
Notable NFT lines elsewhere, either active or upcoming, include movie-related NFTs from Mogul Productions, Atari's line of Metaverse tokens, and the NBA's line of Top Shot collectibles.
Disclaimer: At the time of writing this author held less than $75 of Bitcoin, Ethereum, and altcoins, and did not hold any NFTs.